November 18, 2016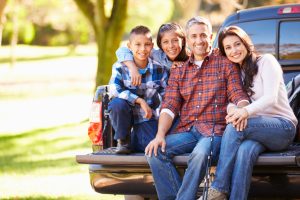 If you have just undergone wisdom teeth removal, you may be feeling a little bit of discomfort right now. Don't worry — with plenty of rest and relaxation,  you'll be feeling back to your old self again soon. Speed your recovery comfortably with these five tips from your Houston oral surgeon.
#1: Manage Swelling
Inflammation is what happens when your body increases fluid and white blood cells to an injured area. Swelling accompanies inflammation — so it makes sense that following surgery, the treatment area will become swollen as your body tries to speed healing. Unfortunately, the puffiness isn't comfortable, and it doesn't actually improve your recovery time.
To reduce swelling, apply an ice pack in 20 minute intervals. Hold the cold compress against the affected cheek for 20 minutes, then remove it for the same amount of time. Wrap the ice pack (or bag of peas or whatever frozen veggie you have handy) in a protective cloth to protect your sensitive facial tissue.
#2: Stop the Bleeding
You should expect some bleeding following your wisdom teeth removal. You will be instructed to hold a clean gauze over the wound for 30 minutes after your procedure. If you are bleeding heavily, it may be a good idea to bite or press down on the gauze for a full half hour before taking it off again. Replace with a fresh, clean gauze each time. Consistent pressure is necessary for blood clotting.
#3: Take It Easy
Once a blood clot has formed over the wound, that's good — now keep it there. Avoid strenuous activity and other things that could dislodge the clot. Do not drink out of a straw, and limit the amount you eat, drink, and speak for the first day of surgery. Sit back, relax, and stream a season of your favorite show until you've regained some of your strength. This time, you deserve it.
After 12 hours, you can rinse your mouth with warm salt water or mouthwash. This helps to soothe and clean the area, also reducing the risk of infection in your new wound. Brush and floss your teeth carefully on the same night of surgery, avoiding the treatment site.
#4: Maintain a Nutritious (but Soft) Diet
Watch what you eat following your wisdom teeth extraction. Good nutrition is more important than ever as you begin the healing process, but you want to make sure you don't put your healing mouth in harm's way when you're eating and drinking.
Stay hydrated following the procedure, but, as mentioned earlier, do not drink out of a straw at first. Prepare ahead of time by stocking your fridge or cabinet with plenty of nutritious soft foods. Vegetable purees, fruit smoothies, soups, scrambled eggs, and white fish are all excellent items to include on your post-oral surgery menu.
#5: Monitor Your Symptoms
As you embark on the healing process, you should notice yourself getting better by the day. But if the bleeding does not subside, if you continue to swell, if you develop a fever, or if you have a throbbing pain several days after your procedure, do not hesitate to get in touch with your dentist.
Questions about an upcoming or recent wisdom tooth extraction? Get in touch with Piney Point OMS today.
Comments Off on 5 Important Healing Tips Following Wisdom Teeth Removal
No Comments
No comments yet.
RSS feed for comments on this post.
Sorry, the comment form is closed at this time.