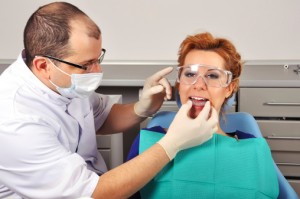 Every year, millions of people in the US have wisdom teeth surgically removed, repair a broken skull bone, or need help repairing lacerated soft tissue. However, few of those people visit an oral and maxillofacial surgery specialist as part of their treatment. O/M Surgeons are uniquely qualified to perform even the most complex facial or dental surgeries without causing additional harm to the structure and function of the maxillofacial region. If you have sustained a traumatic dental or facial injury, the last thing you need to worry about is how you're going to repair the damage. Instead, call the Houston, TX experts at Piney Point Oral and Maxillofacial Surgery, and let us help you establish the right treatment plan to put a smile back on your face in no time.

What Kind of Injuries does an Oral and Maxillofacial Surgeon Treat?
Oral and maxillofacial surgeons can be trained dentists or medical doctors who have completed additional training in the musculature, skeletal structure, joints, and other tissues of the face and mouth. These studies prepare oral and maxillofacial surgeons to treat:
Avulsed (knocked out) tooth/teeth
Broken or dislocated jaw bone either maxilla (upper jaw bone) and mandible (lower jaw bone)
Broken frontal bone, cheek bone, orbits (eye sockets)
Soft tissue lacerations
Wisdom tooth extraction
When Should I Seek Treatment from an Oral Surgeon, and How do I Find One?
If you experience severe facial trauma, the odds are seeking out an oral surgeon will be the last thing on your mind. Luckily, one or more of our doctors are on call at local hospitals to provide their expertise whenever needed. If you need a second opinion concerning recommended oral surgery or have a less traumatic surgical need (wisdom tooth extraction, dental implant procedure, etc.), you may call and schedule an appointment with one of our skilled practitioners.
Will I Have Scars or Other Complications After Treatment?
Depending on the procedures required to restore your facial and dental structures to full health, you may have minor scaring. Whenever possible, we will make incisions inside the mouth, nose etc., and try to make any exterior incisions behind the ear, under the jawline, or in a subtle location. Complications resulting from oral and maxillofacial surgery typically occur when performed by a less skilled practitioner. However, as with any surgery, complications are possible. Some of the most common complications associated with oral and maxillofacial surgery are:
Excessive blood loss due to high concentration of capillaries close to the surface of skin on the face
Severe infection from exposure of facial lacerations to oral bacteria, foods, and other foreign matter
Double vision also known as diplopia is a common side effect of orbital surgery
Numbness of face, lips, tongue, etc.
TMJ dysfunction and associated pain
Tooth loss due to jawbone injury
Call for Oral Surgery Houston, TX Residents Trust
If you need oral or maxillofacial surgery, the odds are you're under enough stress. Don't take on the additional hassle of researching your dental practitioners surgical qualifications. Call the trusted dental surgeons in the Houston, TX area, Piney Point Oral and Maxillofacial Surgery. We're here to help you with the expert, surgical care you need. Our Houston, TX practice welcomes patients from Memorial, Stafford, Meyerland, Bellaire, Lamar Terrace, Galleria, Briargrove, Rice Military, Heights, Bunker Hill Village, Hunters Creek Village, Hedwig Village, Katy, and beyond.