November 2, 2017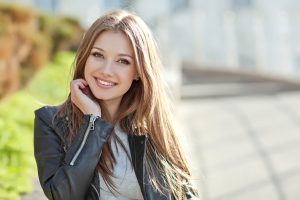 If you have just had your wisdom teeth extracted or are getting ready for the procedure, congratulations — you are one big step closer to getting out of pain and enjoying great oral health once again. After the procedure is complete, you will undergo a recovery period of about 2 weeks if everything goes correctly. Your oral surgeon in Houston recommends taking it easy and letting the healing happen naturally, but there are some things you can do to speed up the recovery process and get back on your feet sooner.
#1: Get Plenty of Rest
You should avoid doing any heavy lifting immediately after the procedure and continue to rest and relax for the first 3 or 4 days that come next. That may sound like a lot, but you will need this downtime to recover from the procedure. Going back to work too soon can slow healing end up prolonging the recovery time.
#2: Don't Disturb the Blood Clots
Blood clots will form in the extraction site after the procedure, and it is important that you do not disturb them. These clots protect the wound to keep it from getting infected and also minimize bleeding. To ensure that they remain right where they should be, you should avoid brushing your teeth near the extraction site, stay away from hot beverages, and avoid drinking through a straw for at least 24 hours.
#3: Use a Mouth Rinse
Your oral surgeon will likely send you home with an antiseptic mouth rinse after the extraction is complete. Make sure to use this as directed (usually every 24 hours) to kill bacteria and reduce the risk of infection at the extraction site.
#4: Eat Soft Foods
Plan ahead of time so that it's easy to eat a soft foods diet in the days following your wisdom tooth removal. You probably won't feel like moving your jaw much anyway, and eating crunchy or chewy items right away can disrupt the blood clots. Soups, vegetable purees, and smoothies are all ideal items post-oral surgery.
#5: Know When to Contact Your Oral Surgeon
If you follow all post-op instructions correctly, you should heal up properly and be back on your feet in no time. If, however, your symptoms worsen or do not improve after several days, it's time to get in touch with your oral surgeon. An infection that develops at the extraction site can put your oral and overall health at risk.
Wisdom tooth extraction is a common procedure, and with these hacks it's even easier to heal fast! Rest, relax, and be back on your feet in no time.
Meet the Practice
The Piney Point Oral and Maxillofacial Surgery team offers a complete list of Houston oral surgery procedures, including tooth extraction. If you would like to learn more about wisdom tooth extraction or the recovery process, do not hesitate to contact the office at 713-783-5560.
Comments Off on Oral Surgeon Offers Ways to Speed Healing after Wisdom Teeth Extraction
No Comments
No comments yet.
RSS feed for comments on this post.
Sorry, the comment form is closed at this time.