November 22, 2017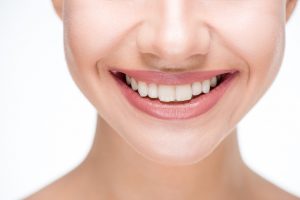 While the wisdom tooth extraction procedure takes place in just one, approximately two-hour appointment to your oral surgeon in Houston, the recovery can last for up to two weeks after. If complications arise, it may take even longer to properly heal from a wisdom tooth extraction. Keep reading to learn more about how long you can expect the recovery from wisdom tooth extraction to take.
First Few Days after Procedure
Immediately after your wisdom teeth have been removed, you will experience swelling, pain, and minor bleeding in the area. These symptoms not so pleasant, but completely normal after any oral surgery. Swelling will typically last for 48 to 72 hours. You can reduce it by applying an ice pack to the affected cheek in 15-minute intervals and keeping your head elevated with a pillow.
Limit your diet to soft foods only and plan not to work or do anything too strenuous for the first few days following the extraction. You probably won't feel like doing much, anyway — any getting plenty of rest and relaxation is necessary to speed through the healing process.
One Week after the Extraction
If everything goes correctly, you should be feeling pretty much back to normal one to two weeks after the procedure. Or, at least you will be able to tell that you are well on your way to recovering. Around this time you can begin resuming your normal routine — but make sure to listen to your body and rest if you feel tired or stick to soups and soft foods if you're not quite ready to resume your normal diet yet.
When to Call Your Oral Surgeon
By following your Houston oral surgeon's post-op instructions, you should heal up properly and feel like your old self after about two weeks. If, however, your symptoms (bleeding, pain, swelling) worsen at any period or have not started to improve after several days, you should get in touch with your oral surgeon right away. An infection in the removal site can pose a serious risk for your oral and overall health.
Wisdom tooth extraction is a routine procedure, but it is still oral surgery — and that means the recovery takes time and some patience. But with proper planning and lots of rest, you will be back on your feet again soon!
Meet the Practice
Piney Point Oral and Maxillofacial Surgery offers excellence across a complete list of Houston oral surgery procedures, including wisdom teeth extraction. To learn more about their services or to discuss wisdom tooth removal with your oral surgeon, you are invited to contact the office at 713-783-5560.
Comments Off on How Long Does it Take to Recover from Wisdom Tooth Extraction?
No Comments
No comments yet.
RSS feed for comments on this post.
Sorry, the comment form is closed at this time.