December 17, 2017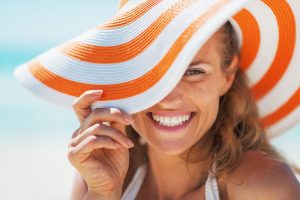 A big part of a successful wisdom teeth extraction procedure is what you do at home while you heal. Planning ahead of time will help to make sure that your house is prepared for a restful, relaxing recovery. Keep reading for tips on what you can do at home to speed up the healing time, from your oral surgeon in Houston.
Preparing Your Home for Wisdom Teeth Recovery
Consider this list while you gear up for a wisdom teeth procedure. Putting in a little bit of prep work now will help to ensure that the recovery goes smoothly.
Stock your pantry and fridge with soft, easy-to-eat foods. You will need to maintain a soft diet for the first few days following the procedure, as eating and chewing will be uncomfortable. Transitioning back to a normal diet too soon can disturb the blood clots and end up slowing the healing time — so have plenty of soups, purees, and other soft items on hand to last for several days.
Prepare enough entertainment to keep you comfortable for 2 to 3 days. It is best if you can take some time away from school and work as you recover from a wisdom teeth extraction, but all that downtime can leave some patients feeling bored. Download your favorite shows to stream or check some good books out from the library. Having your wisdom teeth taken out is a great excuse to sit back and relax!
Have a few pillows on hand to keep your head elevated. You will want to minimize swelling in the hours right after the extraction, and that means you need to keep your head elevated as you rest. If you don't already have extra pillows, pick some up to be prepared. You may also find it comfortable to rest in a recliner.
Make a plan for filling prescriptions. After your third molars have been removed, your oral surgeon may recommend that you take an antibiotic or give you medication to manage the pain. You won't be able to drive right after your procedure, so make a plan for how you will get these filled — or take care of it beforehand, if possible.
Ask someone to check on you periodically on the day of your procedure. If you live alone, you may want to ask whoever takes you home to check on you throughout the day. You will probably be spending most of your time sleeping, but it can be good to have someone on hand to attend to any needs you may have.
The most important thing you can do at home after your wisdom teeth have been removed is to sit back and relax. Your body needs plenty of rest to fully recover — so make sure you give it what it needs! When you follow your Houston oral surgeon's post-op recommendations, you will be up and at 'em once again before you know it.
Meet the Practice
Dr. Steve Koo and Dr. Tom Weil offer a wide range of Houston oral surgery options, including wisdom teeth extraction. To learn more about recovering from this common procedure or to discuss your own upcoming surgery, we invite you to contact the office at 713-783-5560.  
Comments Off on What Can I Do at Home after Wisdom Teeth Surgery?
No Comments
No comments yet.
RSS feed for comments on this post.
Sorry, the comment form is closed at this time.