December 11, 2017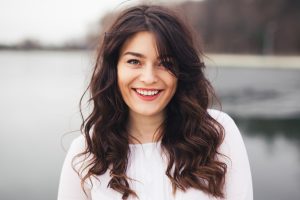 Having a tooth extraction will affect your diet for a few days. Right after your wisdom teeth have been removed, you won't feel like doing much chewing or eating — and once you do regain your appetite, you will need to be careful with what you eat to avoid disturbing the blood clots over the wound. Keep reading to learn more about what you can and can't eat after a wisdom teeth removal, and how to prepare your fridge for your post-oral surgery diet.
Avoid Chewy and Hard Foods
After any oral surgery, the jaw will be sore and tender for a couple to a few days. This will make it difficult to eat your regular diet, and indeed chewing may cause pain that curbs your appetite anyway. You should not eat or drink anything until the anesthesia has fully worn off after the procedure. Then, gradually ease into a soft foods diet. As you begin to improve and heal from the surgery, you can add in items to slowly resume your normal diet. If chewing causes pain or discomfort, hold off — there is no reason to rush back into anything. Always listen to what your body is trying to tell you for the safest, quickest healing!
Post-Wisdom Teeth Recipe List
Plan ahead in the days leading up to your surgery to ensure you have plenty of nutritious, easy-to-eat items and meals ready for your recovery. You don't have to sacrifice flavor or nutrients with a soft foods diet! Your menu might look something like what we have listed below.
Breakfast: Oatmeal, bananas, scrambled eggs, and yogurt. Stay away from cereal and crunchy bread.
Lunch: Pureed soups, mashed potatoes, hard boiled eggs, avocado.
Snack: Fruit smoothies, pudding, soft fruit (bananas, mangoes, watermelon), and dairy products.
Dinner: White fish, sweet potatoes, pasta, vegetable soup.
If you experience severe pain or disturb a blood clot while eating, don't panic — but do get in touch with your oral surgeon right away.
Get on the Road (to Recovery)
Having your wisdom teeth taken out isn't really all that fun, but it's often a necessary part of life — and when you follow your oral surgeon's recommendations closely following wisdom tooth extraction, including eating a soft foods diet, you will be on the road to recovery before you know it!
Meet the Practice
Dr. Steve Koo and Dr. Tom Weil offer wisdom teeth extraction as part of their Houston oral surgery options. To learn more about what you can and can't eat after wisdom teeth removal or to schedule an appointment, we invite you to contact the office at 713-783-5560.  
Comments Off on What Am I Allowed to Eat after Wisdom Teeth Extraction?
No Comments
No comments yet.
RSS feed for comments on this post.
Sorry, the comment form is closed at this time.