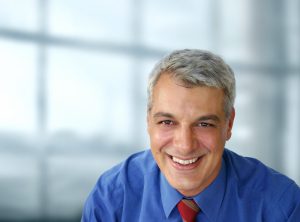 An oral and maxillofacial surgeon is a specialist that many people will need to visit throughout their lifetimes. They perform the complex treatments that require a true expert's approach — like surgeries related to the mouth, neck, throat, and head. Have you been told you need to visit an oral surgeon recently? If so, there is no need to worry — that just means you are setting yourself up for the very best in care. Keep reading to learn more about what you can expect from your oral surgeon in Houston.
What Procedures Do Oral Surgeons Perform?
Oral and maxillofacial surgeons are equipped to perform a range of surgeries that treat diseases, traumatic injuries, and birth defects that affect the oral cavity and surrounding structures. Some of the procedures that you may need to see an oral and maxillofacial surgeon for include…
Impacted wisdom teeth removal
Treatment for cleft palate and other birth defects
Reconstructive surgery after traumatic accident
Bone graft procedures
Facial injury
Repair of ill-fitting dentures
Complex dental implant placement procedures
And other surgeries related to the oral cavity and surrounding structures
What Does It Take to Be an Oral Surgeon?
A Houston oral surgeon must complete a rigorous residency training program after they graduate from dental school. These programs range from 4 to 6 years — and today, the most rigorous programs even combine a medical degree into the curriculum. Taking on the coursework to become an oral surgeon is no small feat, and you can be confident that you are trusting your smile to a true expert when you visit this type of specialist.
How Do I Choose an Oral Surgeon?
If you need to have an oral surgery performed, your general dentist may refer you to a professional they trust. You do not have to take this recommendation, but it is usually a good indicator of someone they have worked with and know to provide good care. If you wish to look for oral surgeons in Houston on your own, however, make sure you check for someone who has significant experience, values continuing education, and has case studies to prove their expertise. When you keep these tenants in mind, we are sure you will end up at Piney Point Oral and Maxillofacial Surgery! You are welcome to contact us to discuss a recommended oral surgery at any time.
Meet the Practice
At Piney Point Oral and Maxillofacial Surgery, Dr. Tom Weil and Dr. Steve Koo provide oral procedures with extreme care and expertise. Both surgeons are highly qualified to perform a full range of services, from wisdom tooth extraction to dental implant placement. To learn more or request an appointment, please do not hesitate to contact your Houston oral surgeons at 713-783-5560.