March 2, 2018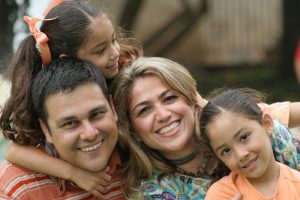 The wisdom teeth are the third set of molars that often show up beginning in late adolescence. When these teeth appear, they can cause real problems — including impaction, infection, and other issues. Have you recently learned that you or your child need to have wisdom teeth extracted? If so, there are 5 things you need to know about the upcoming procedure. Your oral surgeon in Houston lists these in more detail below.
#1: Plan for Someone to Come with You
Wisdom tooth procedures are performed under local anesthesia as well as general anesthesia, if necessary. The former numbs the treatment area, while general anesthesia helps you stay asleep through the procedure. Having a loved one with you for the surgery is great for moral support and remembering post-op instructions from your Houston oral surgeon, and it is also important when it is time to go home. After you wake up in our recovery room, this person can escort you safely back to your house, then check on you off and on throughout the day.
#2: Prep Your Fridge Ahead of Time
You will need to maintain a soft diet following your wisdom tooth extraction, as chowing down on hard or crunchy items right away could disturb the treatment site and make recovery slower — not to mention cause some pain in the process. It is wise to stock your fridge and cupboards with easy to eat foods in the days before your surgery. Whip up some vegetable purees or noodle soups and stick them in the freezer, then rejoice when you have delicious and nutritious meals to get you through the recovery.
#3: Reduce Swelling
Swelling and inflammation are common after you have had an oral procedure. To reduce their occurrence, keep your head raised on a few pillows as you doze throughout the day. You can also apply a cold compress to the affected cheek(s) in 10 to 15 minute intervals. Swelling should reach its peak after 24 hours and begin to subside gradually after that.  
#4: Avoid Straws
As you maintain your soft foods diet, you may be tempted to drink soups, smoothies, and other items through a straw — but doing so could potentially dislodge the socket, causing even more bleeding and slowing recovery. Instead of reaching for a straw, eat items with a spoon and drink directly from the cup.
#5: Rest, Relax, and Recover Quickly
Schedule in plenty of time to rest and relax after your wisdom teeth have been extracted. You will likely be very sleepy in the first day or two after the procedure, then gradually start to feel like yourself again starting around the third day. If your symptoms get worse or do not improve, do not hesitate to get in touch with your oral surgeons in Houston.
Now that you know a little more about your upcoming wisdom tooth extraction, we hope you feel fully confident about what's to come. If questions remain, please let us know! Wisdom tooth removals are performed with the utmost in care and attention at Piney Point Oral and Maxillofacial Surgery.
Meet the Practice
Dr. Steve Koo and Dr. Tom Weil offer a full list of oral surgery procedures from the comfort of the Piney Point OMS office. If you or your child require wisdom teeth removal and you would like to learn more about what to expect from this common surgery, we invite you to get in touch with your Houston oral surgeons calling 713-783-5560 today.  
Comments Off on Oral Surgeon in Houston on What to Know about Wisdom Teeth
No Comments
No comments yet.
RSS feed for comments on this post.
Sorry, the comment form is closed at this time.