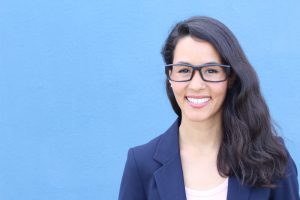 When you or your child are in the preparation stages of wisdom tooth removal (or any tooth extraction, for that matter), you will hear your oral surgeon in Houston talk about something called "dry sockets." This is something you want to avoid, for sure — having them can cause pain and will delay healing. Below, we've got the information you need to know on what dry sockets are, and how you can prevent them to be back on your feet after tooth extraction in no time.
What Is a Dry Socket?
After you have a tooth extracted by your Houston oral surgeon, a blood clot will form in the area where the tooth once was. The formation of this clot is a crucial aspect of healing after the extraction — and right at first, the blood clot that fills the empty socket is delicate. A disturbance in the area can cause it to be lost, leaving the area without a filler. That is why it's called a "dry" socket, as the jaw bone is exposed in the absence of the blood clot.
Why Dry Sockets Are Bad
The first thing you will likely notice when a dry socket develops is pain. This discomfort can range from moderate to significant. It develops because the blood clot covers up delicate nerves — so when it is removed, this sensitive tissue is exposed to air and outside stimuli.
In addition to causing pain, having a dry socket will also delay your healing time following a tooth extraction. The blood clot is an important part of healing, as it keeps the area moist and brings important nutrients that promote healing. Your oral surgeon will recommend treatment of a dry socket right away. A special type of dressing can be applied to protect the area and encourage healing once more.
Preventing Dry Sockets after Tooth Extraction
After tooth extraction, following your oral surgeon's advice is crucial for preventing a dry socket. You should maintain a soft foods diet in the first couple of days following the procedure, and avoid disturbing the area where the tooth has been removed when you brush and floss. Avoid drinking out of a straw, too, as the suction can cause the blood clot to become loose and lead to a dry socket.
As long as you follow our advice, you should enjoy a speedy recovery after tooth extraction — without any dry sockets. However, if you or your child do experience pain you think is the cause of this uncomfortable problem, don't hesitate to get in touch with your oral surgeons in Houston! Seeking treatment right away is important for your prompt healing after tooth extraction.  
Meet the Practice
Piney Point Oral and Maxillofacial Surgery offers a comprehensive list of oral surgery services, from tooth extraction to dry socket treatment. To learn more about either or to schedule a consultation for anything else, you are invited to contact your Houston oral surgeons at 713-783-5560 today.