November 16, 2017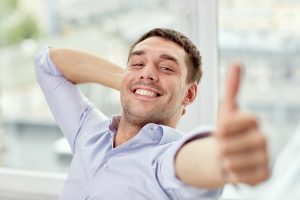 Wisdom teeth extraction is a routine and common procedure, but it is still oral surgery. Right after you have it done, you will need to pencil in some time to rest and relax in order to heal properly. After your wisdom teeth have been removed, your oral surgeon in Houston will send you home with instructions for recovery. Keep reading to find out what they are — and how you can get back on your feet sooner.  
Reducing Swelling and Bleeding
Swelling is your body's response to injury or trauma, and it is a given after oral surgery. To keep swelling and inflammation under control after your procedure, you should elevate your head and use an ice pack in 15-minute intervals in the first few hours. Wrap a bag of ice or frozen peas in a protective cloth and place it on the affected cheek for 15 minutes, then remove for 15 minutes. Rest with your head on a pillow.
Your oral surgeon will also likely advise you to bite on a gauze pad right after the surgery to stop bleeding. This will help blood clots to form. Blood clot formation is vital as it protects the extraction site from infection.
Managing Pain
You will most likely start to feel pain as soon as the numbing from the surgery wears off. The ice pack will help, and your oral surgeon may prescribe something to help manage the discomfort as well. Or, you may prefer to take an over the counter medication. Whatever you choose for pain management, make sure to use it exactly as directed. Drink plenty of water to protect your kidneys and avoid drinking alcohol with pain medicine.
Entertaining Yourself
You should not drive for 48 hours if you had the surgery performed under general anesthesia. Plan to have someone escort you home and check on you throughout the rest of the day following the procedure. If at all possible, you should take some time off of school and work to fully recover following the wisdom tooth extraction. This is a great excuse to catch up on a book or stream your favorite television show all in one go. Remember to keep your head elevated as you rest to reduce swelling. Right after the procedure, make sure to eat a soft foods diet and avoid sucking through straws, which can disturb the blood clot.
The first few hours and days following your wisdom tooth extraction are important for the entire healing process, so make sure you listen to your Houston oral surgeon's advice to reduce bleeding, swelling, and discomfort. You'll be good as new before you know it!
Meet the Practice
Dr. Steve Koo and Dr. Tom Weil offer wisdom teeth extraction and other Houston oral surgery procedures from a state-of-the-art practice. If you would like to learn more about this common procedure or the recovery process, do not hesitate to contact the office at 713-783-5560.
Comments Off on What Should I Do Right After Wisdom Teeth Extraction?
No Comments
No comments yet.
RSS feed for comments on this post.
Sorry, the comment form is closed at this time.