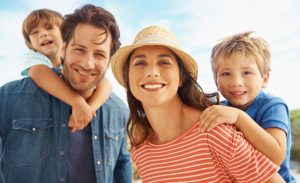 If you need oral surgeon in Houston, you want to trust your smile to the best. But it's not an easy decision to make. The team at Piney Point OMS has 5 tips for helping you make the right choice — and they begin with checking with your general dentist, your insurance, and then performing some internet research.
#1: Ask Your Regular Dentist
Your regular dentist may have recommended the surgery in the first place — and he or she will likely have a good reference for you. But you don't necessarily have to choose the person they recommend. Ask why they make that suggestion, what the surgeon's specialties are, and whether or not there are any other alternatives you could check into at the same time, just to be sure you're getting the best.
#2: Talk to Your Insurance
If you have dental insurance, it's important that you find an oral surgeon who is in-network with your provider. And who better to ask for a partner than your dental insurance company? You can usually find this information on your provider's website, or by calling their office directly. Then double check to see if any of your general dentist's recommendations is also in-network with your plan. It's not the best way to spend a morning, but it's worth it to find an excellent dentist who accepts your insurance!
#3: Look Online
If you are seeking oral surgery on your own or without a recommendation from your general dentist, do what any teenager would do for help — go online. With online review sites like Yelp! and Healthgrades, it's never been easier to get an idea of what you can expect from a dentist, doctor, or, yes, oral surgeon. Read these write-ups critically, though, remembering that there will almost always be an outlier. Don't let a single bad review sway your opinion any more than just one glowing review. Instead, make a decision based on the overall consensus.  
#4: Find the Service You Need
These days, medical professionals of all stripes have websites that list their specific services. You can search for the exact surgery that you need to find an oral surgeon that specializes in that treatment. After all, surgical tooth extraction is much different from a procedure to fix a broken jaw.
#5: Ask the Right Questions
Once you have settled on one or two oral surgeons to perform your care, take some time to get to know them and their staff. Write down a list of questions to ask in an introductory appointment to get a feel for whether or not they're the right team for you.
Some things you may want to ask include…
How long have you been practicing?
What are your specialities?
What technology do you use to keep me safe and maximize efficiency?
What could happen if I don't get the surgery?
What makes you best to perform the procedure?
Get In Touch with Piney Point OMS!
When you need an excellent oral surgeon in Houston, look no further than Dr. Koo at Piney Point OMS. He and our team can't wait to get to know you and your smile needs. We invite you to request an appointment today!