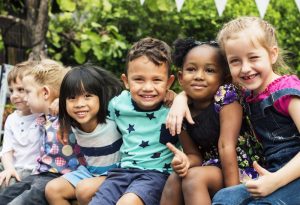 Surgical intervention for cleft lip and palate can dramatically enhance the form and function of the oral cavity. If your loved one needs this type of procedure, you may have some questions about how it works or what you can expect. Below, your oral surgeons in Houston share the information you need to know as you prepare for this important type of care.
Q: Why does Cleft Lip/Palate Occur?
A: Genetic and environmental factors are at play in the development of cleft lip and palate, though a definite cause is often not identified. This condition occurs very early during pregnancy, while the baby's facial tissues are developing. When they do not fuse properly, cleft lip/palate will be visible upon birth.  
Q: Why Is Surgical Intervention Necessary?
A: Oral surgery is recommended as an intervention for cleft lip/palate for a number of reasons. Because a cleft can prevent baby from latching on while breastfeeding, it may be difficult for babies with cleft lip and/or palate to receive the nutrients they need to grow. This can lead to malnutrition and delayed development. Ear problems can develop as well and speech may be affected as baby grows.
Q: Who Will Be on the Surgeon's Team?
A: Oral surgery for cleft lip/palate requires a team approach — and your child's surgery may involve input from a plastic surgeon, and ear, nose, and throat doctor, an oral and maxillofacial surgeon, an audiologist, a dentist, and other trained professionals (like a nurse, social worker, etc.).
Q: Will My Child Be Uncomfortable during the Procedure?
A: Not at all. There are several procedures that may be necessary to correct a cleft lip/palate at various stages throughout your child's development. No matter what is being performed, oral surgery is completed with modern anesthesia and/or sedation, which ensures that your child will be completely comfortable and unaware of what is going on around them.
Q: What Orthodontic Interventions Are Necessary?
A: Cleft palate can have a significant effect on the development of the jaw and teeth, often making orthodontic intervention necessary earlier than for other children. For example, around the age of 6, your dentist or oral surgeon may recommend something called a palate expander, which will create more space in the upper jaw and pave the way for orthodontic treatment in the coming years.
Q: How Can I Learn More about this Type of Treatment?
A: Your oral surgeon and/or dentist are available to talk you through this important time. Do not hesitate to ask all the questions you have — they can also point you to resources for written information, support groups, and more.
Meet the Practice
Piney Point Oral and Maxillofacial Surgery is led by experienced and trusted Houston oral surgeons Dr. Steve Koo and Dr. Thomas Weil. To learn more about surgery for cleft lip/palate, do not hesitate to reach this team. Call them today at (713) 783-5560.