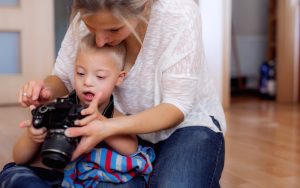 Cleft lip/palate is a type of birth defect in which a baby's lip or mouth do not develop properly during pregnancy. An opening or split in the area will occur as a result, which can impede the baby's ability to feed or, later, speak properly. Earaches are more common in children with this condition as well. Oral surgery in Houston can correct cleft lip/palate to ensure that the baby is able to grow and develop on track.
There are a few variables which can raise the odds that a cleft lip/palate will occur. Below, you can find out about the risk factors for this condition and how you can take steps to increase the chances that you will have a healthy baby.
Risk Factors for Cleft Lip/Palate
Family history: The risk of having a baby with cleft lip/palate increases for parents who have this condition. Additionally, cleft palate is reported to be most common in Native American parents and least common for African American parents.
Smoking, alcohol, and medications. The Centers for Disease Control has released research that mothers who smoke, drink alcohol, or take certain medications (like topiramate or valproic acid for epilepsy) are at a higher risk of having a child with a cleft lip/palate.
Diabetes. Compared to women who do not have diabetes, we now have reason to believe that women with diabetes are at an increased risk of having a child with a cleft lip or cleft palate.
Being obese during pregnancy. Along with other risk factors, research suggests that mothers who are obese during their pregnancy may be more likely to have a child with a cleft lip or cleft palate.
Diagnosis and Treatment of Cleft Lip/Palate
Some cleft lips/palates can be detected during pregnancy with the use of an ultrasound. Others are not diagnosable until the baby is born — while still others may not be diagnosed until later in life.
The appropriate treatment for the cleft lip/palate will depend on the severity of the case. Often, an oral surgeon in Houston can help to repair the orifice. When diagnosed during pregnancy or at birth, the surgery should occur within 1 to 1.5 years of life. Additional surgeries may be needed in the coming childhood years. With appropriate treatment, it is very possible to repair the cleft to achieve natural form and function.
Thinking of Having a Baby?
If you are considering having a baby, talk to your doctor about steps you can take to increase the likelihood that yours will be healthy — including knowing your genetic history, eating properly, and staying away from alcohol and tobacco. And, if your baby has a cleft lip or palate, do not hesitate to begin treatment with a Houston oral surgeon.
Meet the Practice
Led by Drs. Steve Koo and Thomas Weil, the Piney Point Oral and Maxillofacial Surgery team offer a full range of Houston oral surgery services, including treatment for cleft lip/palate, from their state-of-the-art office. If you are seeking treatment for this birth defect, do not hesitate to get in touch with Piney Point OMS by calling (713) 783-5560 today.