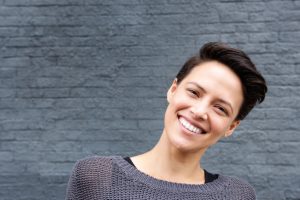 Teeth may need removal for a number of reasons, from extensive damage to serious decay or infection. Extraction is sometimes the only method for easing the pain of an aching tooth. The decision on whether or not to extract a tooth is ultimately up to your dentist — keep reading to learn more about this type of oral surgery in Houston, including when and why tooth extraction may be necessary for your smile.
Why We May Need to Remove A Tooth
The goal of conservative dentistry is to save the tooth whenever possible, but sometimes rescuing a severely damaged tooth is just not an option. Removal is necessary for a variety of reasons, including the following:
Trauma that cannot be repaired with a filling
Gum disease causing significant bone loss
Overcrowded teeth (extraction is often recommended by an orthodontist before treatment)
Continued infection following a root canal
Problematic wisdom teeth
What Happens During Extraction
There are two types of tooth extractions: simple and surgical. During a simple tooth extraction, the tooth is visible above the gumline and the dentist simply uses forceps to remove it. When a simple extraction cannot be performed due to impaction or breakage, your oral surgeon must remove the gum tissue and bone on top to extract the tooth beneath. Stitches are required following a surgical extraction.  
Wisdom teeth, teeth that break during simple extraction, and teeth that are surrounded by very dense bone usually require surgical extraction.
Aftercare Instructions Following Tooth Extraction
Whether you had a simple or surgical extraction, you'll experience some discomfort following your procedure. Patients undergoing surgical extraction will have stitches to care for, too. You can minimize discomfort and speed your recovery by keeping the following aftercare tips in mind in the days after your extraction.
Bite down on a gauze to stop bleeding immediately following your procedure
Do not eat during the first two hours after your extraction
Maintain a soft foods or clear liquid diet for the first day following your extraction
Plan to take it easy for the first few days
Do not brush your teeth or rinse your mouth for the first 12 hours
Avoid drinking out of a straw
Remember to take your pain medication as directed, and to let your dentist know if your symptoms worsen or do not subside after a few days.
Next Steps
Once your tooth extraction has healed, you and your oral surgeon in Houston can discuss your next steps for tooth replacement if necessary. Dental implants, a bridge, or dentures can help you enjoy a complete smile once again.
Questions for the team at Piney Point regarding tooth extraction or replacement? Don't hesitate to contact us today!