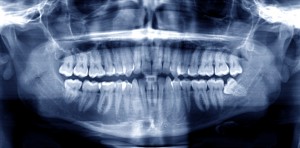 Contrary to their name, wisdom teeth do not bestow wisdom. They can, however, cause infection, cysts, tumors, lesions and misalignment of adjacent teeth. For these reasons, your general dentist may advise you to have your wisdom teeth removed. In that case, you would be wise to have this procedure performed by an experienced oral surgeon. At Piney Point Oral and Maxillofacial Surgery in Houston, TX, Dr. Steve Koo expertly performs oral surgery to remove wisdom teeth, so you can avoid future oral health troubles.

Wisdom teeth, also called third molars, are positioned at the back of each arch. Some people don't develop wisdom teeth, but most have four and a few have even more. The Association of Oral and Maxillofacial Surgeons estimates that approximately 90 percent of people have at least one impacted wisdom tooth, which simply means that there is not enough room for the tooth to normally erupt through the gum.

The best time to remove wisdom teeth is during the teen years, because this is when the roots are developing. Because the roots are not fully formed, the teeth are easier to extract and generate fewer complications. Of course, adults can have their wisdom teeth removed too, but risks and recovery time may increase.
Removing Wisdom Teeth
How your wisdom teeth are removed will depend on your unique situation. Dr. Koo may determine that these teeth can be removed using traditional tooth extraction techniques. Usually though, wisdom teeth need to be separated into smaller sections of tooth that are then removed one at a time. This method allows Dr. Koo to minimize the amount of bone that must be removed, thereby reducing the patient's recovery time and reducing discomfort after surgery.
After oral surgery for wisdom teeth, you can expect mild to moderate bleeding for the first few hours. Likewise, there will be swelling, particularly in the lower jaw. Swelling usually peaks 48 to 72 hours after surgery and then gradually decreases. A soft or liquid diet is recommended for five to 10 days after surgery.
Schedule an Appointment Today
If your general dentist has recommended removing your wisdom teeth, then call the office of Piney Point Oral and Maxillofacial Surgery at (832) 924-3799. Dr. Koo is the oral surgeon Houston, TX, trusts to perform oral surgery for wisdom teeth. Our Houston oral surgery office also serves patients from Stafford, Meyerland, Bellaire, Lamar Terrace, Galleria, Briargrove, Rice Military, Heights, Bunker Hill Village, Hunters Creek Village, Hedwig Village, and Katy, TX.