May 10, 2017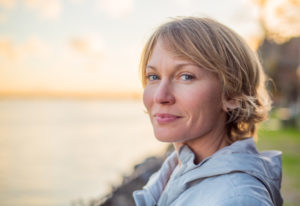 A root canal treatment isn't high on your "want to do" list, but if you ever do have to have one, that's actually good news — it means a severely damaged or decayed tooth can be rescued. Houston oral surgeon, Dr. Steve L. Koo performs efficient, successful root canals at Piney Point Oral & Maxillofacial Surgery. What causes a person to have to have a root canal? And how can you stay away from needing one at all? We take a closer look at these and other questions regarding root canals in this week's blog post.
What Is a Root Canal?
Aside from being a dreaded procedure in dentistry, a root canal is a restorative treatment that rescues a severely damaged or decayed tooth. In the procedure, your dentist or oral surgeon removes all dead or infected tissue from inside of the tooth, refills the interior with a biocompatible material, and applies a sturdy dental crown or permanent filling to restore the tooth's size, shape, and strength.
Root canal therapy is a highly successful treatment when performed by an expert like Dr. Koo at Piney Point Oral and Maxillofacial Surgery. However, some procedures are unsuccessful. That's because there are many canals within the tooth, and it can be very, very difficult to remove all infected tissue from each one. If you do have an unsuccessful root canal procedure, you may require an apicoectomy later on.
Why Might I Need a Root Canal?
A root canal is the recommended treatment for decay or injury that has affected the interior of the tooth. In the beginning, cavities only affect the top layer of the tooth enamel. But if the decay is left to eat away at the tooth for long, it will eventually dig into the interior, or the nerve/pulp of the tooth. A tooth needing root canal may be very painful, or it may be so far gone that you cannot feel anything.
Reasons you could need a root canal include:
Severe tooth decay
Injury that affects the interior of the tooth
Repeated dental procedures on the same area
Large fillings
A chip or crack in the tooth
How Can I Prevent Root Canals?
The most common cause of root canals is severe decay, which means they could have been avoided with better dental hygiene and/or routine visits to the dentist. When you come into our office for regular appointments, i.e. a checkup and cleaning every six months, it is highly unlikely that you will ever have a cavity that is left to progress to needing a root canal.
You can also steer clear of serious injuries requiring root canal treatment by protecting your smile if you play contact sports. Wear an athletic mouthguard if you play football, rugby, or engage in any other activity where your teeth are at-risk of injury.
Talk to Us Today!
Do you have a severely aching or injured tooth? If so, you may need a root canal to enjoy renewed oral health. Don't delay getting the treatment you require! There's nothing to fear from modern root canals — especially when they're completed by Dr. Koo. Request a visit with your oral surgeon in Houston today.
Comments Off on Common Dental Problems That May Lead to Root Canal Treatment
No Comments
No comments yet.
RSS feed for comments on this post.
Sorry, the comment form is closed at this time.