June 29, 2015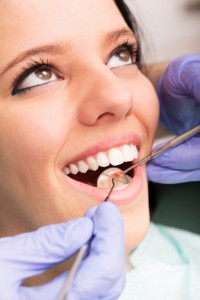 When you think of the surgeries an oral surgeon performs, do you mostly think of wisdom teeth extractions? Well, that is a correct answer, but there are so many other surgical procedure performed in the office of an oral surgeon. At Piney Point Oral and Maxillofacial Surgery in Houston, TX, Dr. Steve Koo and Dr. Thomas Weil specialize in several surgical procedures to help Houston area patients enjoy healthier and more attractive smiles.
Wisdom Teeth Extractions
Yes, the Houston oral surgeon certainly does extract wisdom teeth. Early humans needed these teeth to chew rough grains and meats, so their jaws could accommodate them. Modern man has a smaller jaw, so our wisdom teeth tend to cause problems for our other teeth. Whether your wisdom are impacted or erupted, having them removed can be an important component of maintaining your good oral health.
Dental Implants in Houston
Another common procedure performed by the oral surgeon Houston relies on is a dental implant. Although there are other options for tooth replacement, a dental implant is easily the most lifelike because they replace both the crown and root of a missing tooth. General dentists often call on Dr. Koo or Dr. Weil to surgically place the small titanium posts that become your new "root." With this foundation, you not only have a stable base for a restoration—the portion visible above the gum line—but you also avoid bone deterioration that often occurs with prosthetic appliances.
Houston Jaw Surgery
Jaw surgery, medically referred to as orthognathic surgery, includes a number of surgical procedures that are intended to move the upper and/or lower jaw into its correct position. Some patients have jaws that simply do not fit together. This may be visibly noticeable in their appearance or in the difficulty they have with the way their teeth fit together. Jaw surgery corrects these concerns by moving the affected jaws into their proper positions.
TMJ Treatment in Houston
TMJ stands for temporomandibular joint—the complex jaw joint that is located on either side of your face just in front of your ears. TMJ disorders are comprised of a group of problems that are connected to this joint. When working properly, this joint allows you to easily open and close your mouth to eat, talk, smile, laugh and yawn. But injury, disease, stress, teeth grinding and bite problems can all contribute to TMJ disorder. In severe cases where other treatments have not been helpful, oral surgery may be necessary.
Call Our Office Today
If you would like to learn more about Houston oral surgery, including these procedures or any of the others performed at Piney Point Oral and Maxillofacial Surgery in Houston, TX, then call our office.  We serve the Houston, TX, area and the surrounding cities of Stafford, Bellaire, Lamar Terrace, Briargrove, Hedwig Village, and Katy.
Comments Off on Types of Surgeries that an Oral Surgeon Provides
No Comments
No comments yet.
RSS feed for comments on this post.
Sorry, the comment form is closed at this time.