January 15, 2014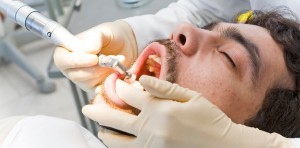 There are many stresses one experiences before going into surgery.  To make sure you have a great experience, as well as our doctors, there are certain things you need to do before going into surgery.
One of the first things you need to make sure of is that your mouth and teeth are very clean. That way, our doctors have a clean area to work with. Also, be sure you have someone you trust available to drive you home after your procedure. This person must be in the office prior, during, and after the surgery, so we can keep them updated as well as see if they have any questions for us.

If you are having a morning procedure done, do not eat anything after midnight the night before. If your surgery is in the afternoon, you can have a glass of juice for breakfast, but no solid foods. Remember, should the doctor give your medicine to take, take the medication 1-2 hours prior to surgery with a glass of water.
A parent or legal guardian must be present should the patient happen to be a child or legal minor. Be sure to wear loose fitting clothes, preferably with short sleeves, during your procedure. It is crucial not to wear a neck tie or any sort of tight collar, or jewelry.
Even though the sedation effects take between 30-45 minutes to subside, the residual effects can last longer, so please plan on just staying home and bed for the day. That way, you're sure to recuperate properly!
Drs. Weil and Koo are proud to assist you with your dental needs. We served the greater Houston area, Stafford, Meyerland, Bellaire, Lamar Terrace, Galleria, Briargrove, Rice Military, Heights, Bunker Hill Village, Hunters Creek Village, Hedwig Village, Katy, and the surrounding areas. Call us today to make your next appointment
Comments Off on "What Do I Do Before Surgery?"
No Comments
No comments yet.
RSS feed for comments on this post.
Sorry, the comment form is closed at this time.