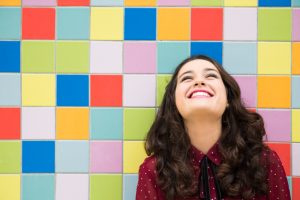 Wisdom teeth removal isn't anything unusual. Along with braces and a checking account, it's almost a rite of passage from teendom to early adulthood. But is the extraction of wisdom teeth really necessary? 99 percent of the time, the answer is a resounding yes. It depends on how much space there is for the extra teeth, and how (and if) the third molars grow in. Painful wisdom teeth should definitely be removed, but even molars that don't cause discomfort can still cause problems.
Possible Problems with Wisdom Teeth
A number of issues can develop with the so-called wisdom teeth. When there is not enough room for the wisdom teeth to grow, they may become impacted, or stuck in the gum. Partial impaction means they peek through the gums without fully emerging. Total impaction means the are completely trapped beneath the gums. Impaction leads to infection and persistent pain.
In addition to impaction and infection, problematic wisdom teeth may…
Cause problems with the surrounding teeth. Crowding and other misalignments are a common orthodontic issue stemming from the third molars.
Raise the risk of cavities and gum disease. Swollen gums allow for the buildup of plaque and bacteria, increasing the patient's risk for tooth decay and infection.
Affect the sinuses. Some people experience sinus pain, pressure, and congestion as a result of the wisdom teeth.
If you suspect you or someone you love are experiencing the painful effects of impacted wisdom teeth, please do not put off seeking a dentist's attention. 99 times out of 100, wisdom teeth removal is the wisest option — and quick attention is necessary to prevent pain and protect the health of the surrounding teeth and oral tissues.
Preventing Wisdom Teeth Problems
Your dentist may recommend wisdom tooth extraction before the teeth begin to present any issues. Preventive removal is especially common in younger patients, as the procedure is easier before the bones in the mouth have finished growing and hardening. Wisdom teeth extraction may cause issues in older adults. Your dentist will evaluate your oral health, the shape of your mouth, and the condition of your teeth to determine whether or not wisdom teeth removal is necessary.
Extraction of Wisdom Teeth
Your Houston oral surgeon performs wisdom teeth extraction from the comfort of our state of the art office. It's a simple procedure performed under local anesthesia and sedation as desired. Wisdom teeth extraction can be simple or complex. A simple extraction removes the tooth in one piece. Complex extractions are necessary when the tooth is impacted or surrounded by bones. With this method, the tooth is removed in multiple pieces.
Recovery from tooth extraction calls for a soft foods diet and several days of rest and relaxation. Resume regular eating as discomfort allows, and make sure you go through with follow-up visits with your dentist or oral surgeon. Side effects should subside after a few days.
Schedule an Appointment Today
If you are suffering as a result of your wisdom teeth, don't put off their removal. Prevent tooth decay, gum disease, orthodontic issues, and other problems related to the third molars by making the wisest decision — just taking them out. Contact Piney Point Oral & Maxillofacial Surgery and schedule an appointment to discuss your wisdom tooth extraction today!