June 1, 2017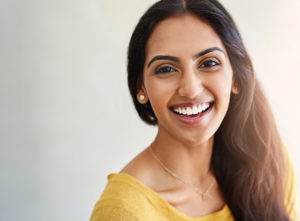 Have you recently had wisdom tooth surgery? Don't worry — the discomfort and swelling you are likely experiencing right now won't last. These side effects are just a natural part of the healing process, with most recoveries lasting anywhere from a few days to a little over a week. Your results may vary depending on the severity of the infection and your overall health. Follow our directions closely and you will be back to your old self again before you know it.
Why Wisdom Teeth Need to Be Pulled
The wisdom teeth are the third molars that may show up in adolescence up to early adulthood. We don't really need these teeth — and when there is not enough room for them to emerge properly in the gum line, the molars may become impacted or infected and cause serious problems. Wisdom teeth that come in at an angle can place pressure on the surrounding teeth, throwing them out of alignment and causing discomfort. A flap of gum tissue may develop over a trapped wisdom tooth, spurring infection that could quickly abscess or spread throughout the body. When wisdom teeth trap food particles, they raise the risk of tooth decay and gum disease.
Some of the signs you need to have wisdom teeth removed include:
Chronic pain in the back of the jaw or below the ear
Visibly erupted wisdom teeth
Food getting caught behind the back teeth
A foul smell that erupts from the back of the jaw
Shifting teeth
Gliding Through Your Recovery
After your wisdom tooth removal, we will send you home with medication as needed (like antibiotic or prescription painkillers) along with a list of postop instructions. Follow our directions carefully to ensure your recovery goes smoothly.
You will want to maintain a soft foods diet right at first until you feel comfortable eating normally again. Fruit smoothies, vegetable soups, scrambled eggs, and white fish are all nutritious options for a soft foods diet. Applying an ice pack in the first 36 hours following the procedure will help to reduce swelling and discomfort. Avoid drinking from a straw or rinsing and spitting to prevent dislodging the blood clots that are vital to healing. You will be advised to wait 24 hours before brushing and flossing your teeth — and you should resume these habits gently after the first day.
In most cases, the symptoms of your wisdom tooth procedures should have subsided around a week and a half after the procedure. Do not hesitate to let us know if your symptoms worsen — which could denote infection — or if they do not seem to improve at all after several days.
Questions? Get In Touch With Us
If you have questions about the recovery following extraction or anything else related to your wisdom teeth removal, please do not hesitate to get in touch with your oral surgeon in Houston. We want you to have all the information you need before and after your procedure — feel free to contact us today!
Comments Off on What's the Recovery Time After Wisdom Tooth Surgery?
No Comments
No comments yet.
RSS feed for comments on this post.
Sorry, the comment form is closed at this time.