WHAT IS ORAL AND MAXILLOFACIAL SURGERY (OMS)? – HOUSTON, TX
Advanced & Specialty Oral Surgeons in Houston, TX
The American Dental Association defines oral and maxillofacial surgery as follows:
"Oral and Maxillofacial Surgery is a medical and dental specialty of surgery, which involves the diagnosis, surgery, and adjunctive treatment of diseases and defects involving both the functional and aesthetic aspects of the hard and soft tissues of the oral and maxillofacial region."
What Does Oral & Maxillofacial Surgery Really Mean?
Oral and maxillofacial surgery (OMS) is, in fact, a dental specialty, and one that, in many ways, bridges the gap between medicine and dentistry. Your oral surgeons in Houston are the physicians of the mouth and jaws. Our scope of practice includes the surgical and non-surgical treatment of most diseases and abnormalities of the mouth, jaws, and face. This includes everything from removal of teeth to the treatment of facial trauma and jaw reconstruction procedures.
What Is the Training for an Oral and Maxillofacial Surgeon?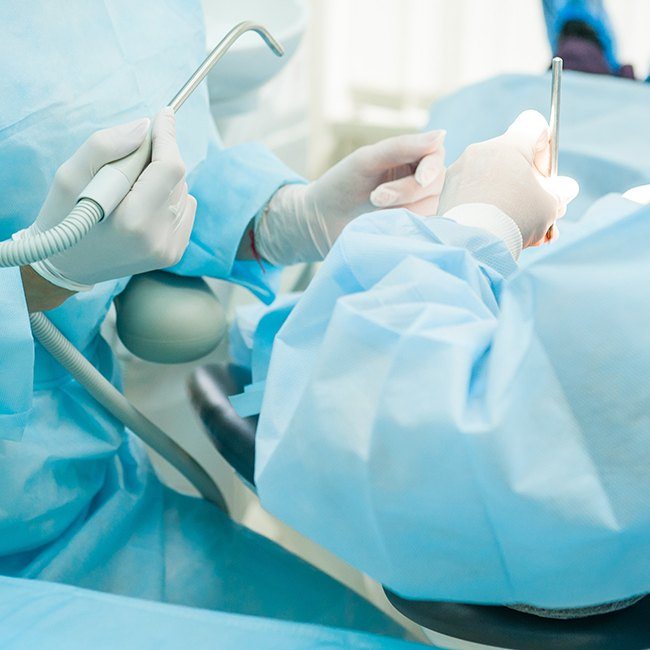 Oral surgeons in Houston attend four years of dental school after 3 – 4 years of undergraduate college training. Upon completion of dental school, a hospital-based residency of at least 4 years is required. This includes experience in medicine, general surgery, and other oral surgical specialties. Because administration of general anesthesia and intravenous sedation is such an integral part of our practice, we train for 4 – 6 months in hospital-based general anesthesia, doing nothing but intubated general anesthesia for non-dental cases. Due to the necessity for such advanced training, some oral and maxillofacial surgeons also complete a medical degree.
Oral Surgery Services We Provide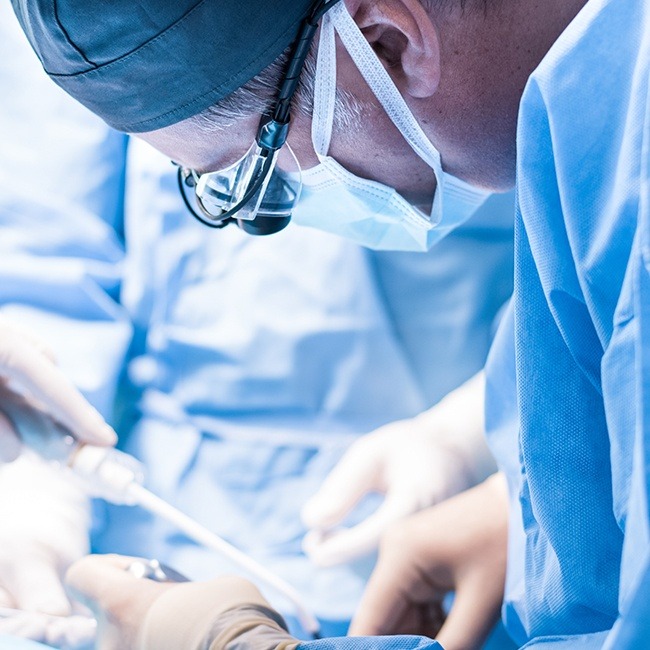 As highly skilled oral surgeons in Houston, we provide a range of advanced services, including:
Removal of wisdom teeth and other dentoalveolar surgery
Orthodontic related surgery for children and adults
Orthognathic (jaw) surgery
Osseointegrated dental implants and preprosthetic (denture) surgery
Repair of soft and hard tissue facial trauma
Diagnosis and treatment of cysts and tumors (pathology) of the mouth and jaws
The management and treatment of TMJ (temporomandibular joint) disorders
Endodontic microsurgery (apicoectomies)
The treatment of serious head and neck infections
The diagnosis and treatment of oral and maxillofacial diseases
The diagnosis and treatment of facial pain
General anesthesia and IV sedation
Reconstruction following cancer surgery or trauma
Repair of facial clefts and craniofacial defects
Understanding the Cost of Oral & Maxillofacial Surgery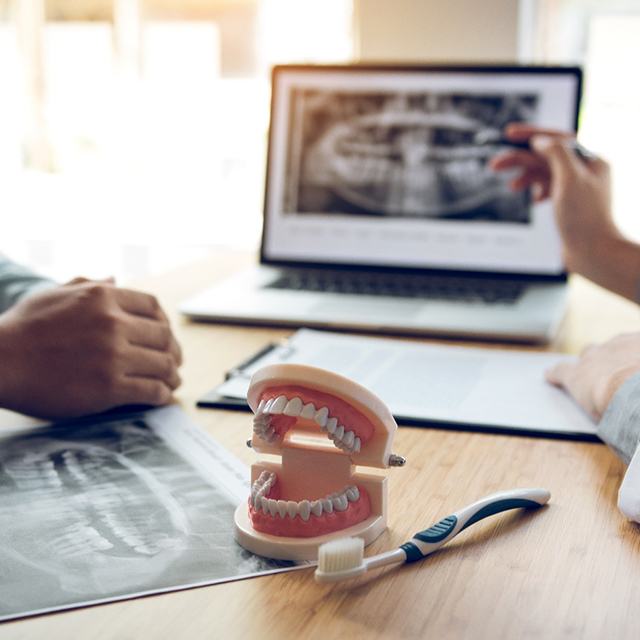 The cost of oral surgery can vary greatly. It depends on things such as the specific procedure a patient is undergoing, the extent of that procedure, and whether there are any complicating factors. During your consultation, we will be able to provide you with an estimate for the price of your care. We can also assist you as you explore options to manage the financial aspect of your surgery. For example, insurance or financing might make it easier for you to afford your needed procedure.
Factors that Can Affect the Cost of Oral Surgery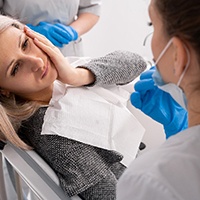 Some factors that can affect the cost of oral surgery include:
The specific procedure. For example, wisdom teeth extractions can cost anywhere from a few hundred dollars to over $1,000 per tooth. Dental implant placement may cost a couple thousand dollars per implant. Facial reconstruction surgery has the potential to cost tens of thousands of dollars.
The extent of the procedure. Logically, removing one impacted tooth costs less than removing a full set of four wisdom teeth, and placing just one or two dental implants costs less than full mouth reconstruction.
The type of anesthesia used. Local anesthesia tends to be relatively inexpensive, whereas general anesthesia is much more costly because it requires advanced equipment and close patient monitoring.
Does Dental Insurance Cover Oral Surgery?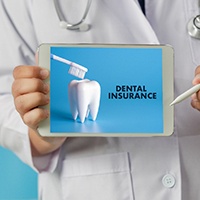 Many of the services we offer are considered to be "major services" by dental insurance companies. In most cases, this means that their price is 50% covered, up to the amount of a policy's annual maximum. For some patients, this can reduce their out-of-pocket costs by several hundred dollars or more.
We can also help you investigate whether your medical insurance may be able to help you. For example, it might cover reconstruction surgery, certain types of pathology, treatment for infections of the head and neck, and other procedures that relate closely to your overall health.
Other Options for Making Oral Surgery Affordable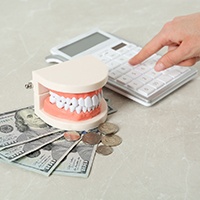 As your oral surgeons in Houston, we want to help you afford your care. To that end, we can accept financing through third-parties, some of which offer low-interest payment plans for medical and dental services. If you are concerned about being able to pay for your procedure, please let us know. In certain circumstances, we are able to make special arrangements.
Are you ready to learn more about the cost of oral surgery? Get in touch with the Piney Point team today.