Facial or Dental Emergencies – Houston, TX
Quickly Relieving Pain & Restoring Smiles
Either of our two Houston oral surgeons, Dr. Weil and Dr. Koo, or a backup dentist is on call at all times. If you have a facial or dental emergency in Houston, TX, during normal office hours, please call the oral surgery office. If you are a patient of record (you have been seen in the oral surgery office by our oral surgeons previously) and you need assistance after business hours, you may call the oral surgery office number to have the answering service page the dentist.
Soft Tissue Facial Injuries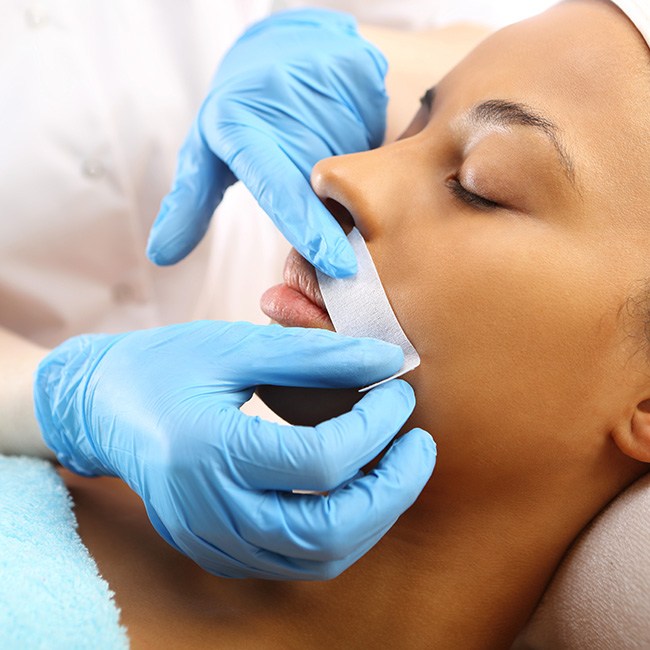 Soft tissue facial injuries are classified as ones involving the skin and/or the gum tissue and can happen for a wide variety of reasons, from rough falls to sports games to work-related accidents. Thankfully, the Piney Point team is well-versed in diagnosing/treating all types of lacerations. With precise suturing, we're able to repair the damage effectively while also taking care to minimize any cosmetic impacts that patients understandably may be concerned about.
Bone Injuries of the Maxillofacial Region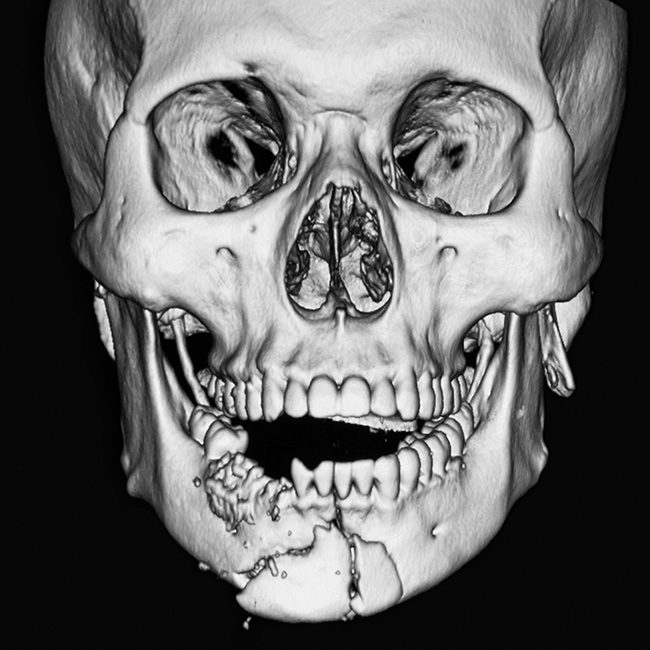 Fractures in the face are treated very similarly to fractures that could occur in any other part of the human body. Our approach will depend on several important factors, including the severity of the fracture, the patient's age/general health, and the specific location. Since casts cannot be placed on the face, we must utilize other ways to stabilize the bone and facilitate healing. This could involve small places, screws, or wiring – whatever we determine will result in the smoothest recovery and a minimal impact to the patient's appearance.
How to Handle Common Dental Emergencies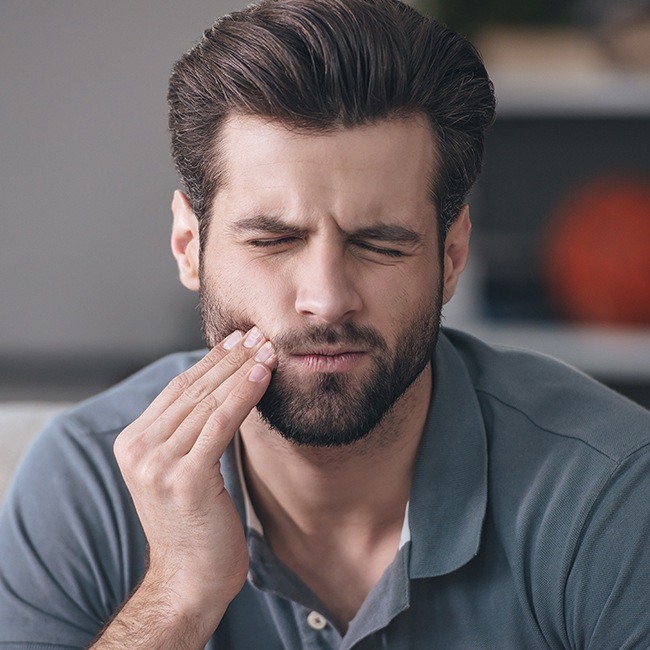 From dental injuries to severe tooth infections, we're happy to handle a wide variety of dental emergencies. When you call our oral surgery office, we'll ask you to describe your symptoms as clearly as possible; we'll then give you advice on performing first aid so that the damage doesn't get any worse before you get to our oral surgery office. The tips below will help you deal with a variety of dental emergencies on your own while waiting for an emergency appointment.
Toothaches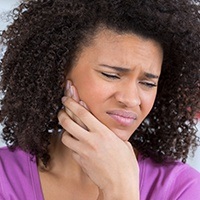 Check for food debris between the teeth by flossing. If the pain persists, take over-the-counter pain medication such as ibuprofen and hold a cold compress over any swelling. Be ready to receive root canal therapy if the toothache is found to be the result of an infection of the dental pulp.
Chipped/ Broken Teeth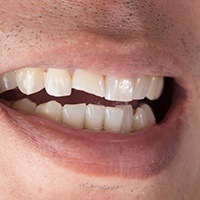 Do not bite or chew with the compromised tooth. If too much of it breaks, it may have to be removed. Gather any lost pieces of enamel and store them in a container. Place a piece of sugarless gum over the broken tooth so that it doesn't cut your gums or the inside of your cheeks.
Knocked-Out Tooth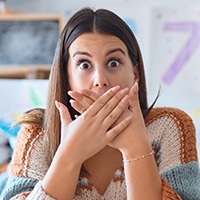 Find the tooth immediately. Pick it up by the crown; do NOT touch the pointed root. After rinsing it off, place it back in its socket and hold it in place with your tongue. Alternatively, you can store it in your cheeks or a sealed container of milk. For the best chance of replantation, get to our oral surgery office in less than an hour.
Lost Filling/ Crown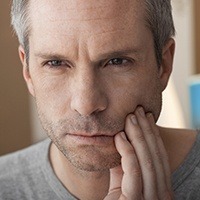 Rinse off the restoration and try to reattach it to the tooth if you can. It may keep falling out, but a small dab of toothpaste can be used as a temporary adhesive. Apply clove oil to the tooth if you experience any sensitivity. If you must eat, make sure the food stays far away from the tooth in question.
How to Prevent Dental Emergencies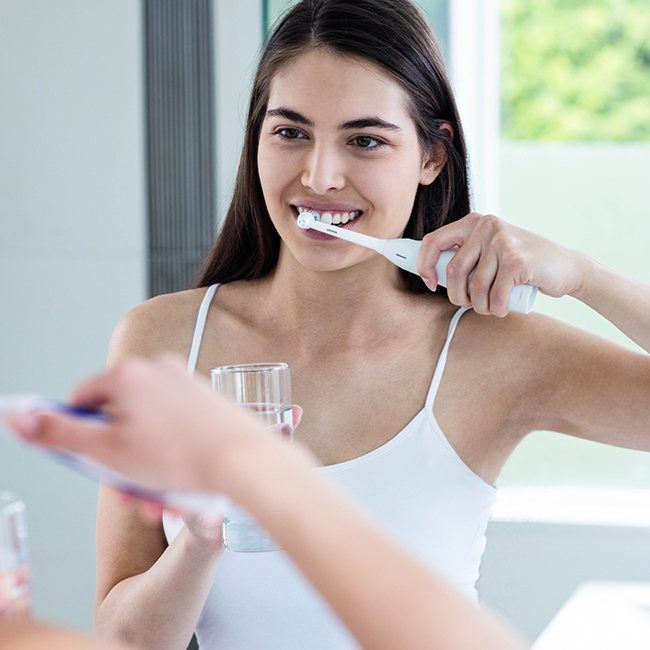 There are a few ways to lower your personal risk for dental emergencies. First of all, do not crunch ice, chew on fingernails or open packages with your teeth; all of these habits can damage enamel. If you play sports, get a mouthguard to wear whenever you head out onto the field. In order to prevent cavities and gum disease, brush and floss every day, and make sure to have routine checkups and cleanings done every six months.
The Cost of Treating Dental Emergencies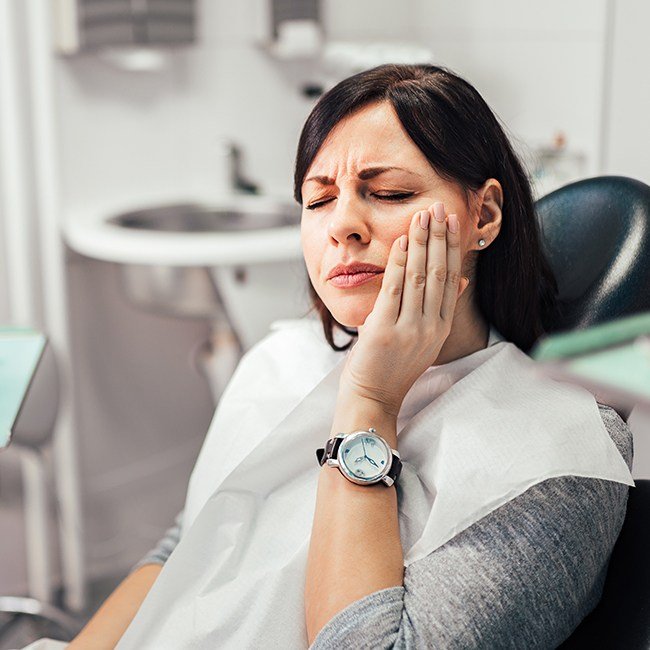 No two dental emergencies are the same. Even two patients who both have cavities could have slight differences in their cases that call for different kinds of treatment. No matter what the issue is, however, seeing us as soon as possible is generally the best way to keep your out-of-pocket costs down; that way, we can begin the treatment before the situation becomes more complex and costly to treat. We'll also discuss dental insurance and financing options to make your care more affordable.