Anesthesia & Sedation Dentistry - Houston, TX
Always Safe & Comfortable During Complex Oral Surgery Procedures
The type of anesthesia and sedation dentistry for Houston, TX oral and maxillofacial surgery patients is determined by the procedure to be performed and the age and emotional and physical development of the patient.
Local Anesthesia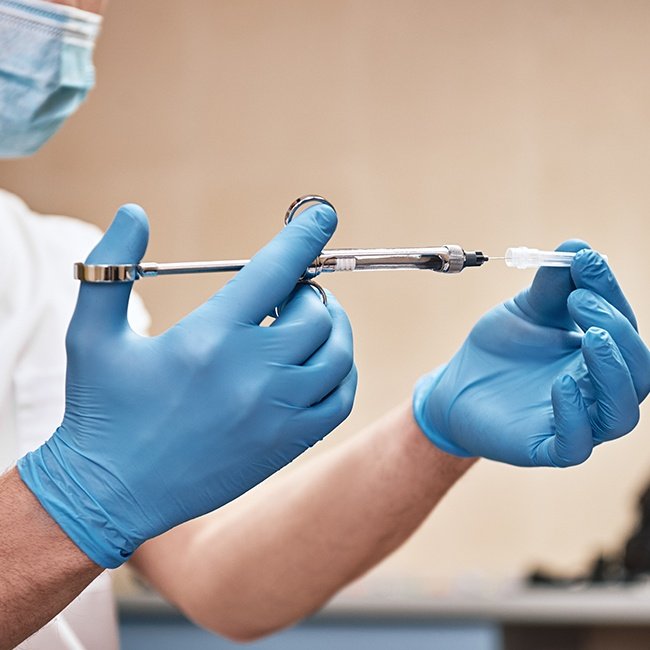 The injection of medication into the tissues of the mouth to numb or anesthetize the area where treatment is to be rendered.
IV Sedation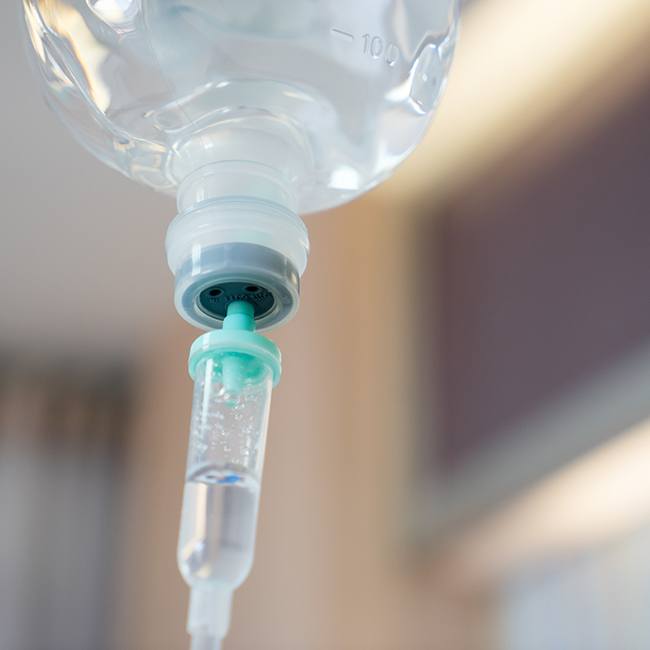 IV sedation in Houston involves the injection of medications into a vein of the arm to establish a "twilight" effect. In some cases, a state of "ultra-light" general anesthesia may be accomplished. Under this sedation, the patient will experience no pain or anxiety and will be disassociated from the surgery yet is responsive and technically conscious.
What Is IV Sedation?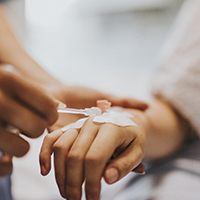 IV sedation, also known as intravenous sedation, is the practice of injecting medications directly into the bloodstream. This method ensures that the effects of the sedation kick in as quickly as possible. IV sedation is sometimes called "twilight sedation" because even though patients remain conscious, they may not remember anything after their procedure. They might feel as though they are unconscious.
IV sedation is quite powerful, more so than nitrous oxide or oral conscious sedation. We carefully monitor patients while they are under the influence of IV sedation so we can ensure their safety. It may take up to 24 hours for the effects of IV sedation to completely wear off, so patients should have a friend or family member available to drive them home from their appointment.
Who Is a Good Candidate for IV Sedation?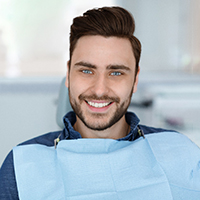 As your sedation dentist in Houston, we will determine which type of sedation is best for you. IV sedation might fit your circumstances if:
You suffer from severe dental anxiety or dental phobia, so much so that you wish to feel like you are unconscious during treatment.
You have a severe gag reflex that makes it difficult to get through dental treatments.
Your body is highly resistant to numbing agents.
You do not have any allergies or other medical conditions that could be considered a contraindication for IV sedation.
You must undergo multiple or extensive procedures in a single appointment.
The Benefits of IV Sedation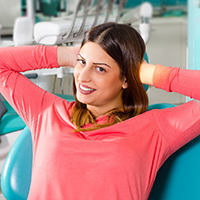 Some of the top benefits of IV sedation include:
It induces a deep state of relaxation that can help even the most anxious patients feel at ease. Therefore, it may help to change the way they view dental treatments while at the same time helping them achieve improved oral health.
The level of sedation can be adjusted throughout the procedure, ensuring that it will not begin to wear off before the proper time.
The effects take place quickly due to the way the sedation medication is administered.
IV sedation is generally safe when it is properly administered and patients are appropriately monitored.
General Anesthesia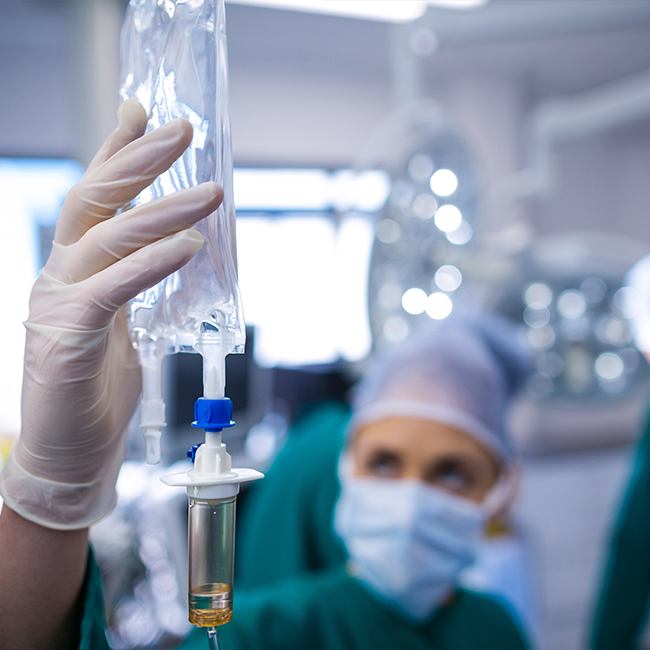 This form of anesthesia is administered intravenously and accomplishes a state of unconsciousness. It is reserved for healthy patients in the oral surgery office setting. Patients with certain medical conditions may require hospitalization for this type of anesthesia. Local anesthesia may be used in conjunction with IV sedation or general anesthesia to minimize anesthetic doses and allow the patient to wake up free of pain.
Patient Monitoring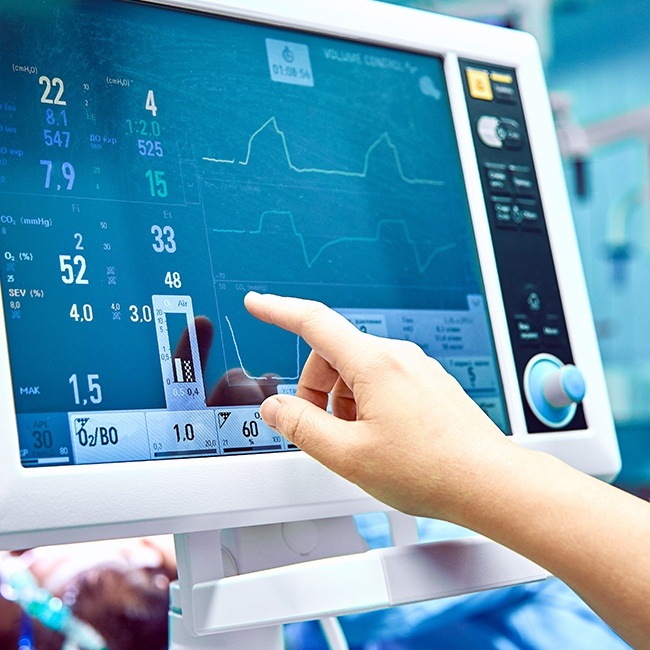 All patients receiving any type of sedation or general anesthesia are monitored with the latest forms of electronic devices intra-operatively. Blood pressure, EKG (heart), respiration, and blood oxygen levels are constantly monitored for patient safety. The doctor and two trained surgical assistants are in the surgical suite the entire time the surgery is in progress. After the procedure is complete and the patient has initial recovery from the anesthetic, he or she is moved to a recovery room for observation and further recovery. A family member is allowed to sit with the patient until he or she is fully alert and ready for discharge. Postoperative and post-anesthetic instructions will be given prior to discharge.
Contact Our Houston Oral Surgeons Today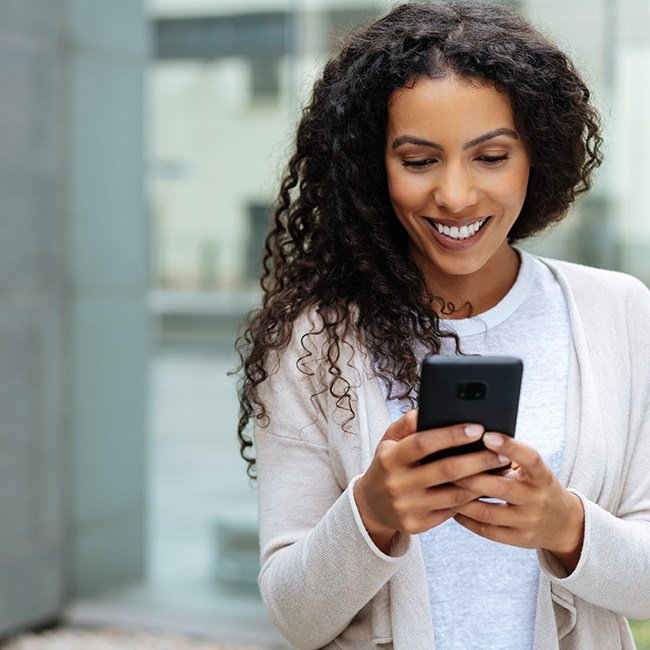 Our Houston oral surgeons and staff are trained in the management of anesthetic emergencies. Dr. Weil and Dr. Koo are current in ACLS (Advanced Cardiac Life Support) training provided by the American Heart Association. Equipment and medications are available in our outpatient surgical facility to deal with these rare anesthetic-related problems.
Sedation Dentistry FAQs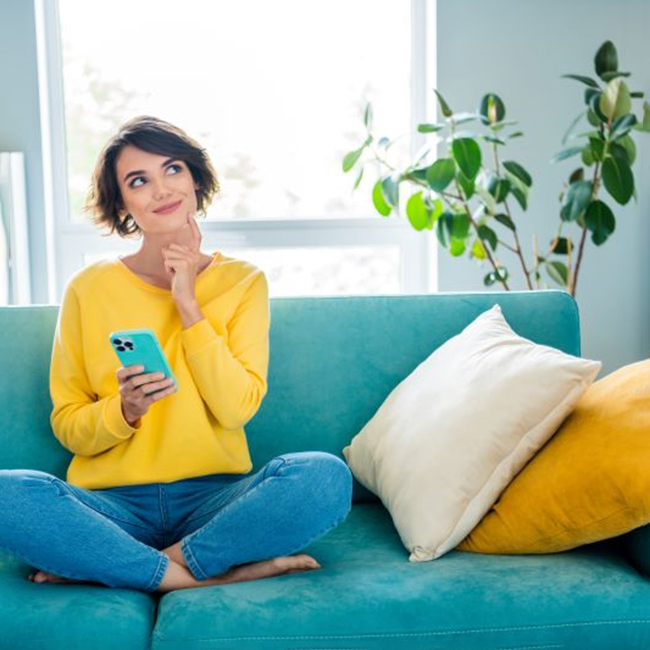 As your oral surgeon and sedation dentist in Houston, our team wants to help you enjoy a relaxing care experience. That is why we offer various methods to help our patients stay calm and feel good during their treatments. However, we understand if you want more information before you commit to being put under the influence of any sedative medications. Below, you will find answers to some commonly asked questions about sedation dentistry.
Is Sedation Dentistry Safe?
For most patients, yes, sedation dentistry is quite safe. Nitrous oxide, in particular, has been shown to produce minimal side effects with a low risk of adverse reactions. Other forms of sedation are also consistently safe when they are administered properly. Our team will make sure to thoroughly screen you for any contraindications before we approve you for sedation. We will also closely monitor you during treatments so we can take fast action on the off chance that something goes amiss.
Will I Remember Anything with Dental Sedation?
Most forms of sedation do not cause unconsciousness. However, you might feel like you were unconscious during your procedure because you may not remember anything. Most patients view this as a big advantage, especially if they dislike the sights, sounds, smells, and sensations of undergoing dental treatment. IV sedation is more likely to cause memory loss than nitrous oxide and oral conscious sedation.
The only form of sedation that causes unconsciousness is general anesthesia, meaning that you are virtually guaranteed to have no memory of your treatment.
What Does It Feel Like to Be Sedated at the Dentist?
What it feels like to be sedated depends on the type of medication that is being used. When under the influence of nitrous oxide, you are likely to feel lightheaded, relaxed, and perhaps a little giddy (it is also known as laughing gas). Oral conscious sedation can make you feel drowsy and calm. It can also induce a somewhat "heavy" feeling. IV sedation feels similar to oral conscious sedation, but its effects tend to be more powerful.
How Much Does Sedation Dentistry Cost?
The cost of sedation can vary from case to case. It depends on the type of sedation, the dosage required, and other factors. Generally speaking, nitrous oxide and oral conscious sedation are relatively affordable. IV sedation costs more because it requires a higher level of monitoring and skill on the part of your dental team. General anesthesia costs the most because strict guidelines are in place to ensure patient safety.
If you are interested in sedation, our team will help you figure out your payment options. You may be eligible for financing. We also accept many types of dental and medical insurance. Insurance does not always cover sedation, but it is certainly worth looking into.