Anesthesia & Sedation Dentistry - Houston, TX
Always Safe & Comfortable During Complex Oral Surgery Procedures
The type of anesthesia and sedation dentistry for Houston, TX oral and maxillofacial surgery patients is determined by the procedure to be performed and the age and emotional and physical development of the patient.
Local Anesthesia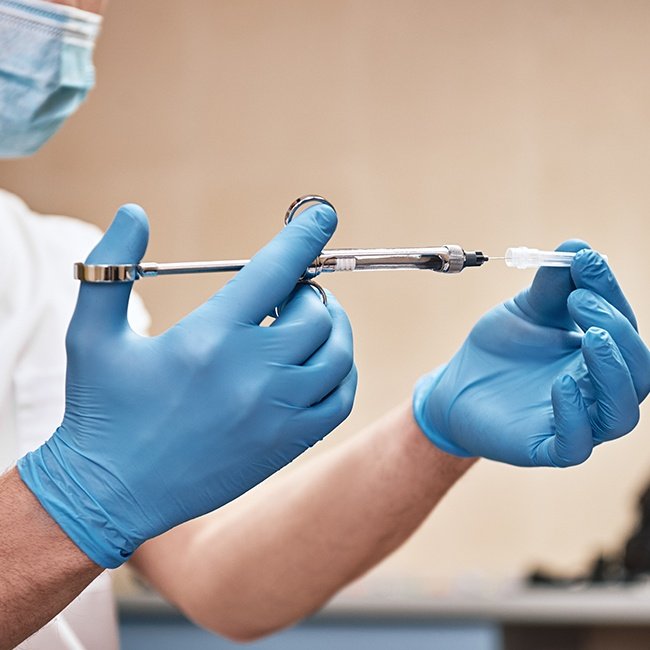 The injection of medication into the tissues of the mouth to numb or anesthetize the area where treatment is to be rendered.
Intravenous Anesthesia or Sedation Dentistry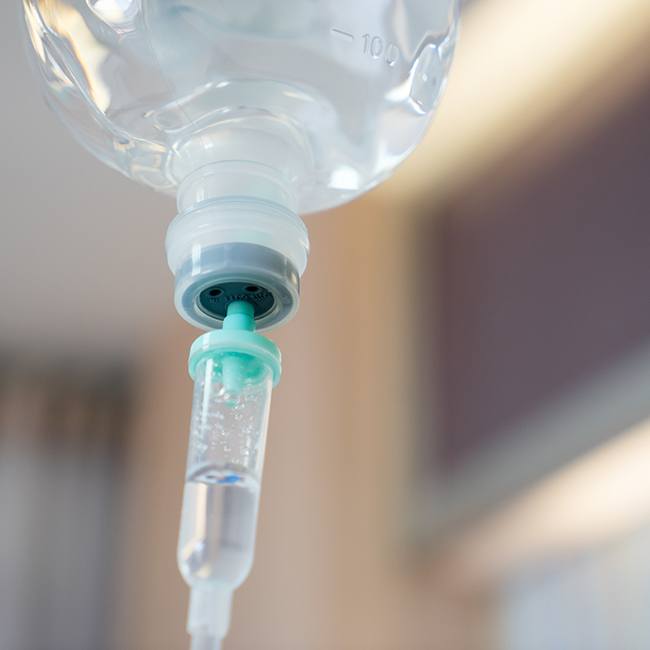 The injection of medications into a vein of the arm to establish a "twilight" effect. In some cases, a state of "ultra-light" general anesthesia may be accomplished. Under this sedation, the patient will experience no pain or anxiety and will be disassociated from the surgery yet is responsive and technically conscious.
General Anesthesia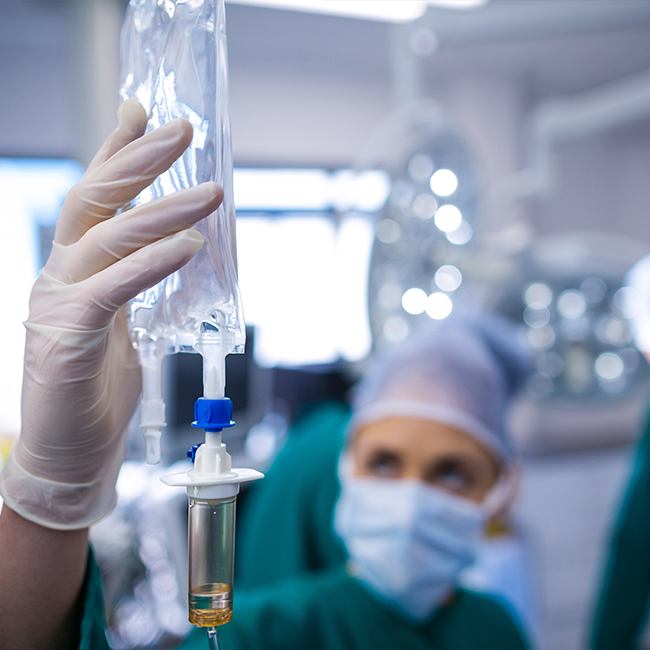 This form of anesthesia is administered intravenously and accomplishes a state of unconsciousness. It is reserved for healthy patients in the oral surgery office setting. Patients with certain medical conditions may require hospitalization for this type of anesthesia. Local anesthesia may be used in conjunction with IV sedation or general anesthesia to minimize anesthetic doses and allow the patient to wake up free of pain.
Patient Monitoring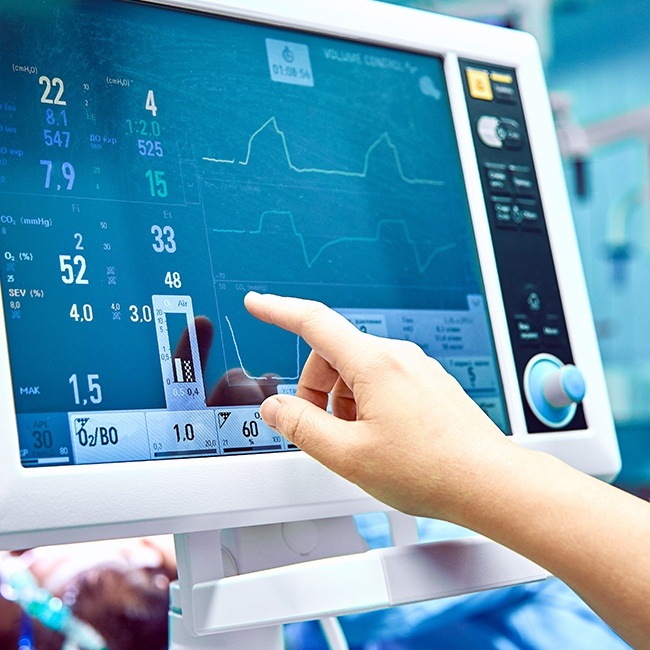 All patients receiving any type of sedation or general anesthesia are monitored with the latest forms of electronic devices intra-operatively. Blood pressure, EKG (heart), respiration, and blood oxygen levels are constantly monitored for patient safety. The doctor and two trained surgical assistants are in the surgical suite the entire time the surgery is in progress. After the procedure is complete and the patient has initial recovery from the anesthetic, he or she is moved to a recovery room for observation and further recovery. A family member is allowed to sit with the patient until he or she is fully alert and ready for discharge. Postoperative and post-anesthetic instructions will be given prior to discharge.
Contact Our Houston Oral Surgeons Today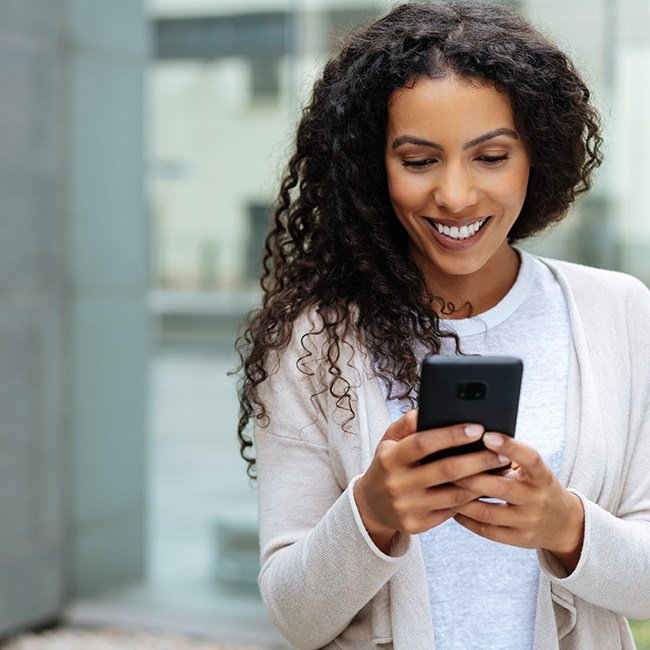 Our Houston oral surgeons and staff are trained in the management of anesthetic emergencies. Dr. Weil and Dr. Koo are current in ACLS (Advanced Cardiac Life Support) training provided by the American Heart Association. Equipment and medications are available in our outpatient surgical facility to deal with these rare anesthetic-related problems.