Implant Dentures — Houston, TX
Flawless Tooth Replacement Options
In the past, traditional dentures were always the go-to method for patients in need of extensive tooth replacement. However, while dentures can provide the illusion of natural teeth, they tend to be uncomfortable and bulky to wear, not to mention unstable. The doctors at Piney Point Oral & Maxillofacial Surgery understand your frustration, which is why they are happy to offer implant dentures in Houston. Contact us today to learn more about this remarkable treatment.
What Are Implant Dentures?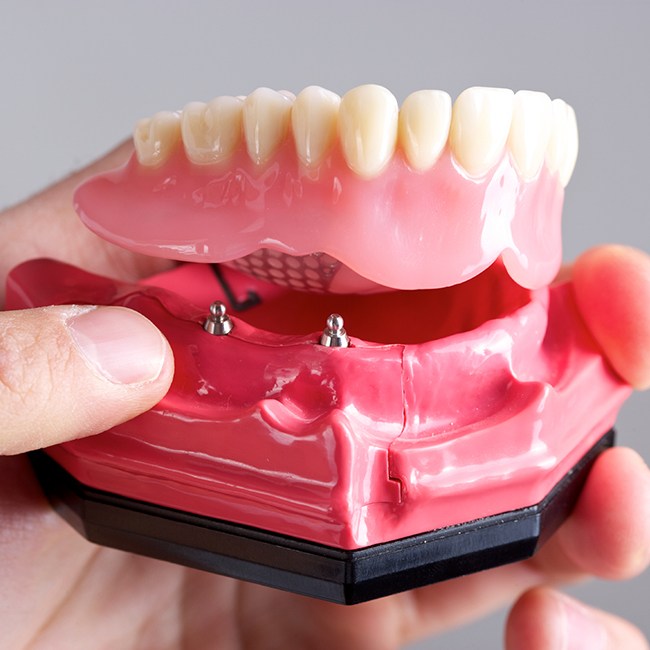 Dental implants in Houston are prosthetic tooth roots. Our team inserts them into the jawbone, where they fuse with the surrounding tissue. They are able to provide an extremely sturdy base for the dentures that eventually get placed on top of them. Implant dentures last longer and provide better function than traditional forms of tooth replacement.
There are a few different types of implant dentures, and the one that is best for you will depend on your unique circumstances.
Fixed/Permanent Implant Dentures
These are permanently fixed to the implants that support them; they can only be removed by an implant dentist in Houston. They typically require 4 – 6 dental implants per arch. Many patients choose this type of prosthetic because they want the convenience of always having their new teeth in their mouth.
Removable Implant Dentures
Removable implant dentures snap onto and off of attachments on top of the implants that support them. They require less bone mass than permanent implant dentures, which makes them a great choice for many patients who have experienced some deterioration of their jawbone since they lost their natural teeth.
The Implant Denture Procedure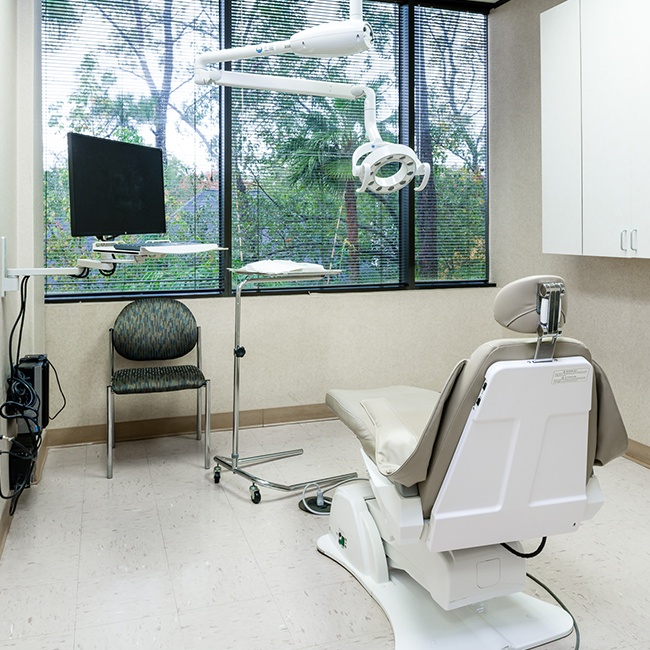 As oral surgery specialists, we are ready to help you through the most complex parts of your implant denture process. During your consultation, we will help you understand the journey ahead of you. Typically, implant-supported dentures take two surgeries to complete. First, the dental implants will be placed. After an appropriate amount of recovery time has passed (usually three to six months), another oral surgery procedure is performed which removes the gum that is covering the implants. Either our team or your general dentist will then be able to attach your dentures to the implants, completing the dental treatment.
Am I a Candidate for Implant Dentures?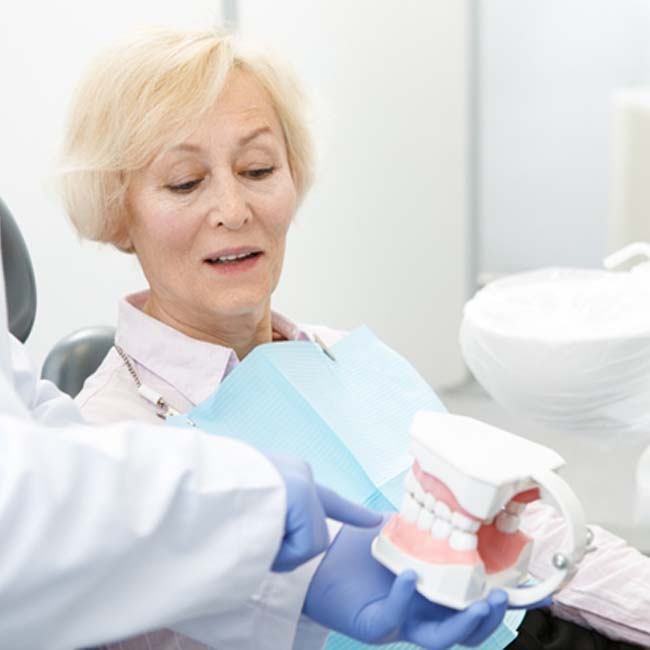 Generally, candidates for implant dentures:
Are well enough to undergo minor surgery.
Are free of gum disease and other serious oral health conditions.
Have good habits that will support their dental implants' long-term success.
Have adequate bone density to support dental implants
If you aren't sure if you qualify for dental implants, schedule a consultation with us. Most patients are able to receive them, either right away or after some preparatory treatments.
Benefits of Combining Dentures & Dental Implants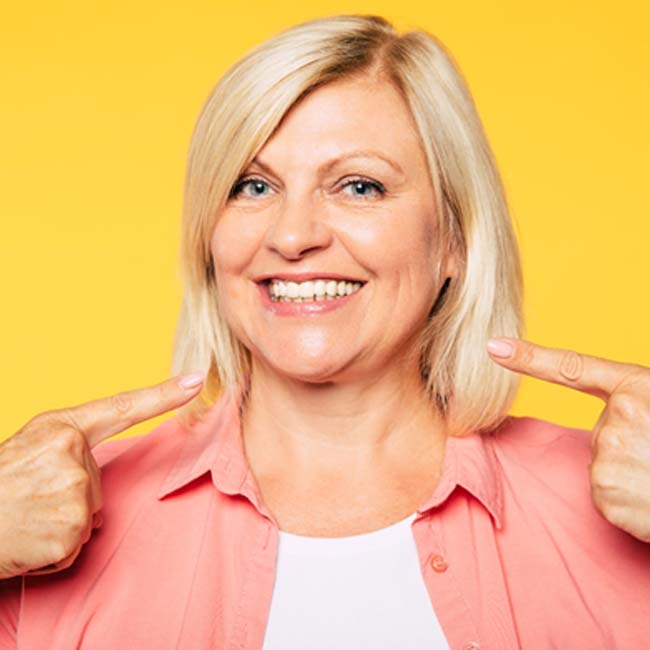 Some of the top benefits of implant dentures include:
The bite force provided by implant dentures can stand up to virtually any food. You won't have to worry about your teeth slipping out of place while you are eating and speaking.
Jawbone preservation. Dental implants stimulate the jawbone, helping to prevent the deterioration that normally occurs after tooth loss.
A constant fit. Whereas the fit of traditional dentures changes over time, implant dentures fit well for many years.
Natural feel and appearance. Onlookers may never know that your teeth are not the same ones that you have had for decades.