Facial Trauma Treatment—Houston, TX
Expert Care for All Facial Injuries
Life is difficult after sustaining any kind of injury, but this is especially true when it comes to facial trauma. Whether due to a motor vehicle accident, sports incident, or even domestic violence, serious injuries to the face, teeth, and jaws can easily leave someone hurting both inside and out. These kinds of issues require treatment by a certified specialist, which is exactly what you'll find at Piney Point Oral & Maxillofacial Surgery. Here, your Houston oral surgeon can evaluate your situation, discuss your treatment options, and provide whatever care you might need using the latest technology and techniques. Keep reading to learn more about facial trauma treatment in Houston, TX.
Most Common Types of Facial Trauma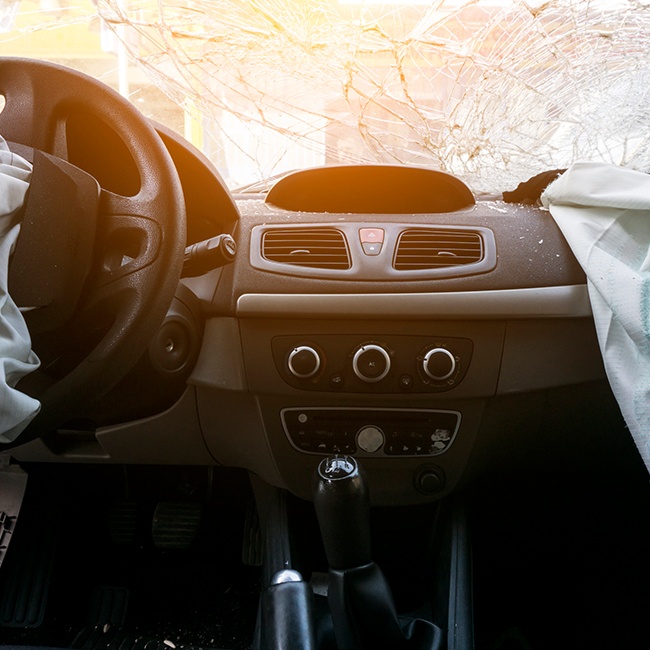 Facial trauma typically refers to injuries involving the soft and hard tissues of the head other than the brain. Our oral surgery office is able to help patients with fractures in the frontal bone (forehead), orbitals (eye sockets), cheekbones, nose, as well as the upper and lower jaws. These kinds of problems often occur in tandem with facial lacerations and broken/knocked out teeth, both of which we can correct as well.
Your Expert Team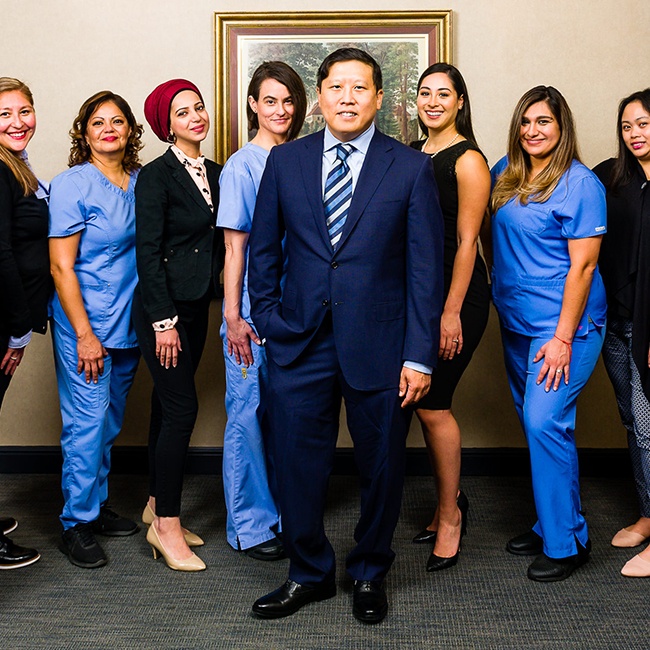 Piney Point OMS is led by two esteemed doctors with extensive experience in the field of oral and maxillofacial surgery.
After obtaining his DDS degree from the University of Texas at Houston, Dr. Steve Koo completed an oral and maxillofacial surgery residency at the University of Texas Health Center at Houston. He went on to become a Diplomate of the American Board of Oral & Maxillofacial Surgery, and he continues to expand his knowledge and refine his skills by maintaining memberships in both the American Association of Oral & Maxillofacial Surgery as well as the American College of Oral & Maxillofacial Surgery.
Dr. Thomas Weil received his surgical certification in 1973, and over the decades, he has consistently dedicated himself to continuing education. On top of his wealth of experience, he continues to learn about the latest techniques, tools, and research, so our patients can always benefit from the latest advancements in the field. He is a Fellow of the American Association of Oral & Maxillofacial Surgery and a Diplomate of the American Board of Oral & Maxillofacial Surgery.
The Treatment Process for Facial Trauma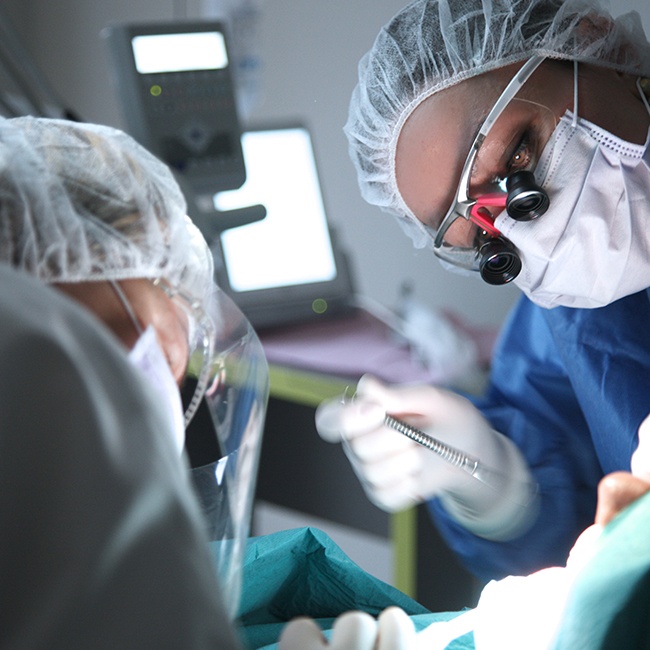 model of the jaw Many of our patients are referred to us by their general doctor or dentist, but if you've recently experienced any trauma to your face or teeth and have lingering symptoms such as pain, swelling, a change in eyesight, or dizziness, then you should definitely be evaluated by our team.
After giving you a thorough exam, your doctor will discuss their observations and recommend any treatments you should receive. Once you both agree on your treatment plan, our team will then help you schedule your procedure(s). You'll be given a variety of pre-op instructions so that your treatment day is guaranteed to go smoothly.
Once your procedure is completed, you'll likely experience some bleeding, discomfort, and swelling around the treatment area. You'll be prescribed pain medication and given fresh dressings as well as a variety of post-op instructions that should have you feeling like normal within a week or so. The recovery time for these procedures can vary quite a bit from patient to patient, and our team will give you a more defined timeline when you come to see us.
Our Technology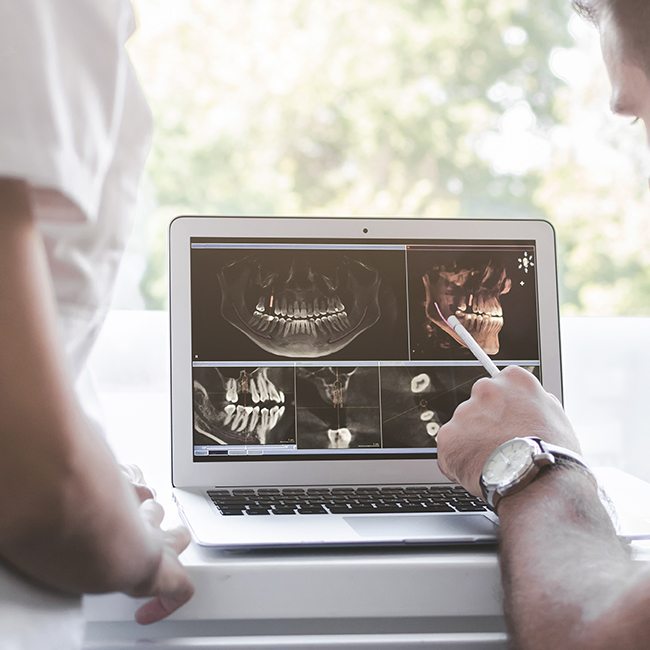 Our doctors take great pride in their work and leave nothing to chance, which is why our facility features some of the latest technology available today.
CT scan guided surgery enables us to perform any procedure with extreme precision because it allows us to work from a highly detailed 3D X-ray model of a patient's anatomy. Intraoral digital scanning helps us quickly and accurately create impressions of the teeth and bite without making a patient deal with messy dental putty. We can use bone grafting to build up any weak areas of bone to make them stronger and more responsive to treatment, and we also have tissue and bone engineering techniques that can speed up healing and tissue regeneration after any procedure.
Come Get the Care You Deserve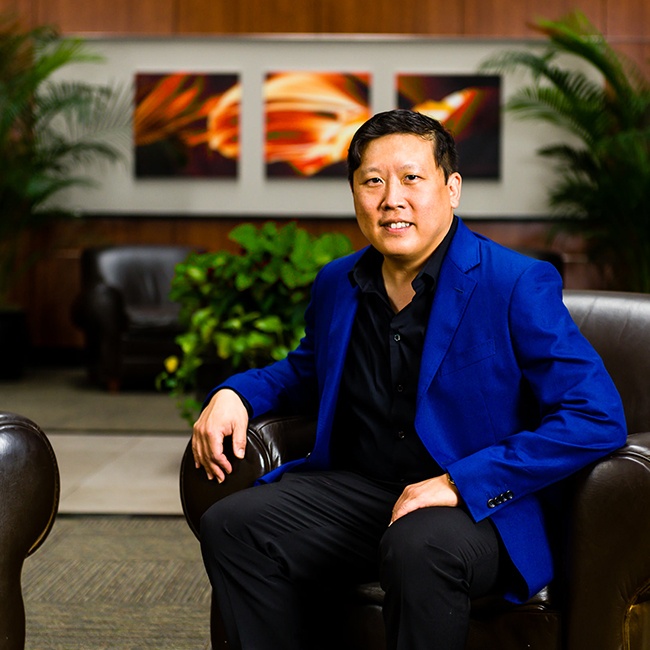 Facial trauma can damage someone both physically and mentally, greatly affecting their quality of life, but at Piney Point Oral & Maxillofacial Surgery, we have the tools and the expertise to help absolutely anyone rebuild from injury. If you're in need of oral surgery in Houston because of a facial or dental injury, know that we're ready and able to help, and we'll turn your trauma into a distant memory before you know it. To schedule a consultation, contact us today.