Dental Implants – Houston, TX
State-of-the-Art Solutions for Tooth Loss
When replanting your lost tooth is no longer an option, dental implants are the next best thing. They're the only kind of restoration that completely restore the structure of the tooth – including the roots that anchor it into your mouth. With the expert oversight from our oral surgeons at Piney Points Oral & Maxillofacial Surgery, you'll soon once again have a strong, natural looking smile to show off to the world. Call us today to schedule your initial consultation to discuss tooth replacement with dental implants in Houston, TX!
What is a Dental Implant?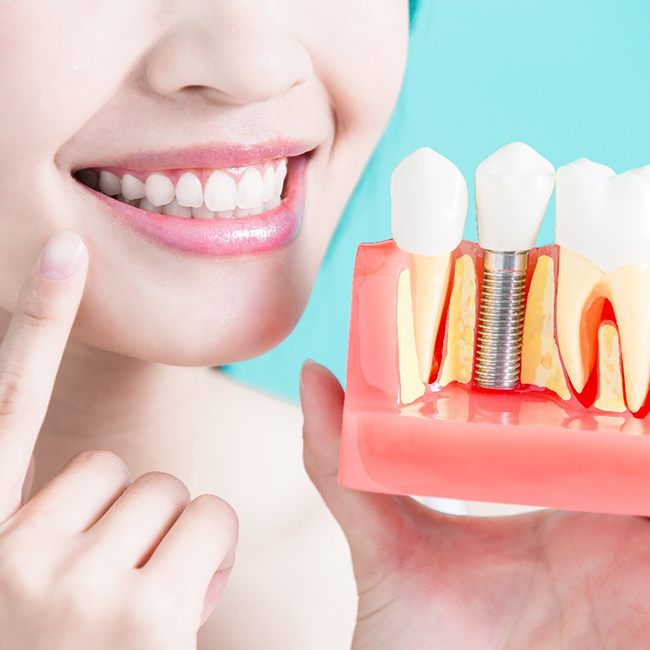 If you look at the smile of someone who has an implant-retained restoration, you probably won't be able to see the implant itself. That's because the post is placed in the jawbone and is completely hidden underneath the gums. Implants are essentially artificial tooth roots; after they've become integrated with the rest of the body, they can be used to support a crown, a bridge, or dentures depending on how many teeth need to be replaced.
Benefits of Dental implants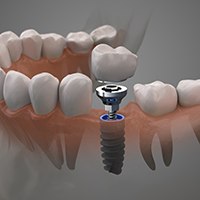 Reliable New Tooth Roots: Tired of dentures that keep slipping out of place? Implants make sure that your new teeth never move.
Lifelike Tooth Replacement: Most people can't tell the difference between a real tooth and an implant restoration. Furthermore, implants feel so natural that even you might occasionally forget they're there!
Prevent Bone Loss: Implants make it possible to stop the bone resorption that occurs after tooth loss, keeping the jaw strong and healthy.
A Permanent Solution: Dental implants are known to last for decades and even lifetimes, meaning you won't have to pay for replacements often if ever.
Are Dental Implants Right for You?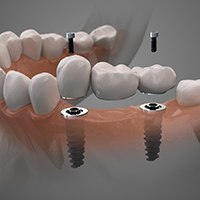 You can think about getting dental implants if you're missing at least one tooth. To be eligible for the treatment, you must:
Have a fully grown jawbone that contains enough bone tissue to secure the implants in place.
Have a healthy mouth that's free of gum disease.
Be willing to commit several months to completing the implant process.
Even if you've suffered from bone loss or have an oral health issue, dental implant placement may be possible after the necessary preparatory procedures have been performed.
Missing Single Tooth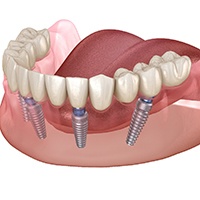 There's never a good time to ignore a missing tooth. No matter where the gap is located, it can lead to dental drift, increase the risk of cavities and gum disease, and compromise your ability to speak and chew. A lone dental implant can be used to replace empty space in your mouth no matter where it's located. We can design and place a dental crown for you once the implant has fully joined with your mouth through the osseointegration process.
Missing Multiple Teeth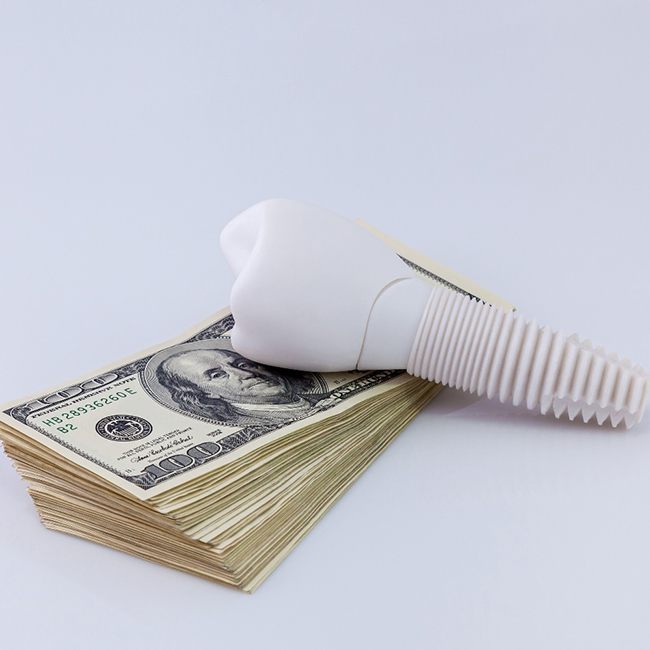 Of course, tooth loss isn't always as simple as one individual tooth falling out at a time. In some cases, you'll have a much larger gap to contend with. Dental bridges are often used to replace multiple teeth at once, but when they're attached to dental implants, you'll enjoy all of their benefits without having to make permanent alterations to your natural teeth. It takes two dental implants to support a bridge that replaces at least three consecutive teeth.
Missing All Teeth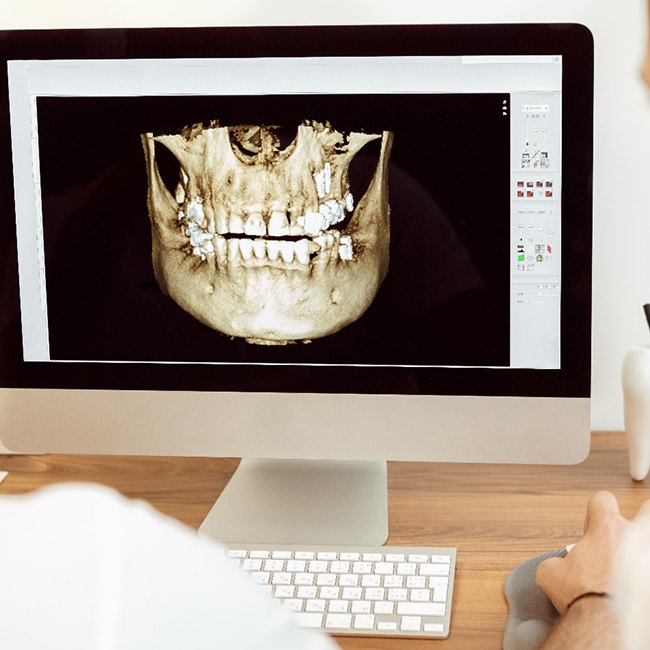 Are you tired of your dentures moving when they're not supposed to? With just four to six dental implants, we can hold an entire arch of teeth in place at all times – no need to rely on natural suction or to apply denture adhesive. Your new smile will look and feel more natural this way, and it will help you recover most of your biting strength, allowing you to once again enjoy a wide variety of foods.
Learn About Implant-Supported Dentures Learn About All-on-4 Learn About Teeth-in-an-Hour
Start-to-Finish Convenience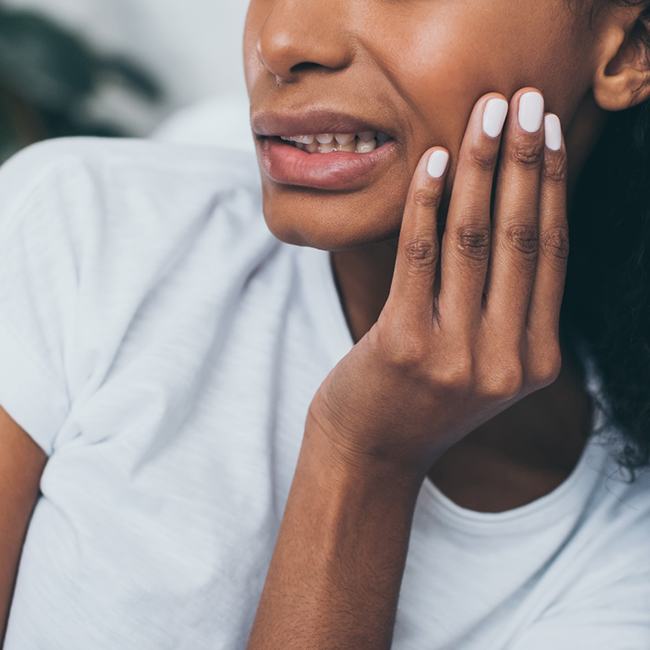 The implant process is basically divided into two major steps: placing the implant and attaching the restoration. Some oral surgeons only handle the implant placement and leave the restoration to the patient's normal dentist. This can be highly time-consuming and inconvenient for everyone, so instead we're happy to handle every step of the dental implant process under one roof, from the first consultation and examination to making the finishing touches on your new and improved smile.
Understanding the Cost of Dental Implants
Each stage of the dental implant process comes with its own cost, and the total price depends on how many teeth you need to have replaced as well as other unique circumstances. We can give you a rough estimate of the final cost during your first consultation. Compared to other tooth replacements that have to be done roughly every 10 years, dental implants last for a much longer time, allowing you to save money over the years.
Dental Implant Salvage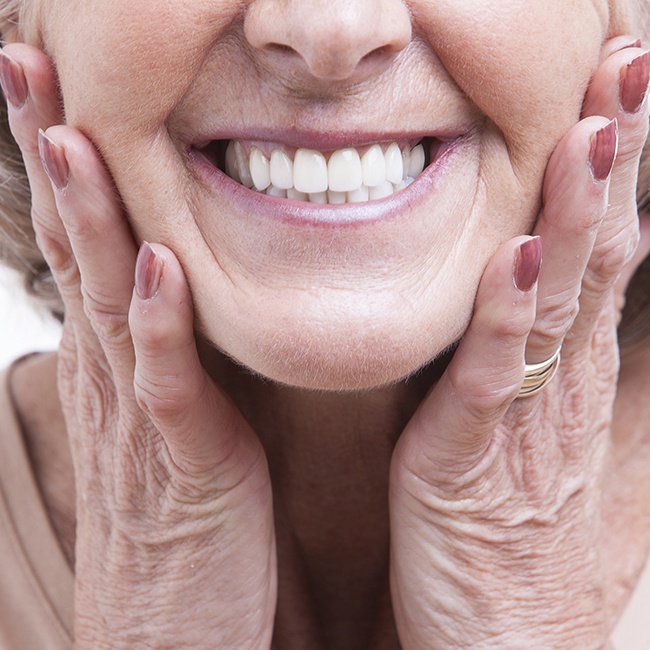 Dental implants have an impressive success rate of 95% -- but of course, the flipside of that is that failure is still possible. The most common cause of dental implant failure is periodontitis, a form of gum disease that occurs around the implant posts. No matter what the source of the problem is, we'll do all we can to address it so that the implants can be salvaged. Get in touch with us right away if you notice signs of bone loss or inflammation around the implant.
Learn About Dental Implant Salvage
Dental Implant Frequently Asked Questions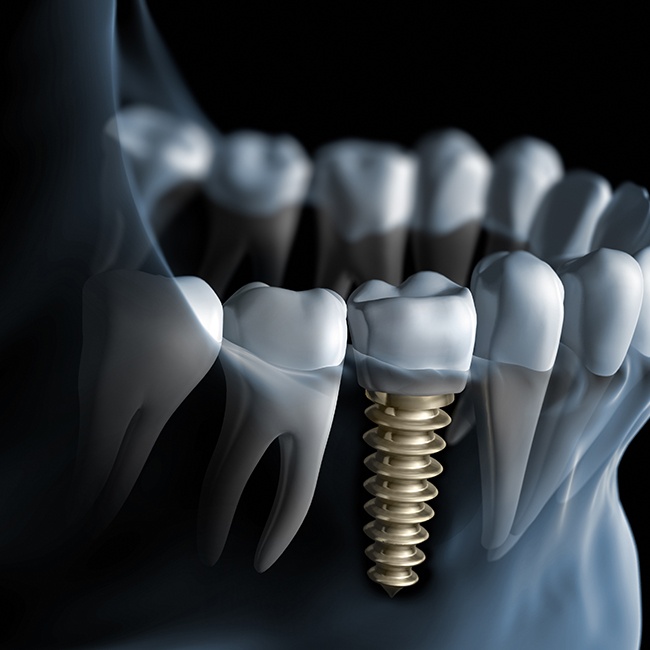 You may already know about many of the benefits of dental implants, but how familiar are you with the process? Do you know what to expect? How should you take care of your mouth after surgery? Whatever questions are on your mind, we'll make sure you have the answers you need to make smart decisions about rebuilding your grin. The link below leads to our dental implant FAQ page; if you can't find what you're looking for there, give us a call and let us know what is on your mind.