Pre-Prosthetic Surgery for Dentures in Houston, TX
Preparing for a Lasting Smile
At Piney Point Oral & Maxillofacial Surgery, Dr. Weil and Dr. Koo understand that there is no such thing as "one-size-fits-all" dentistry. We take the time to really get to know you and to recognize the importance of assessing your unique needs. When it comes to the matter of pre-prosthetic surgery for dentures in Houston, TX, we want you to rest assured in the knowledge that you are in our capable and caring hands every step of the way.
Importance of Pre-Prosthetic Surgery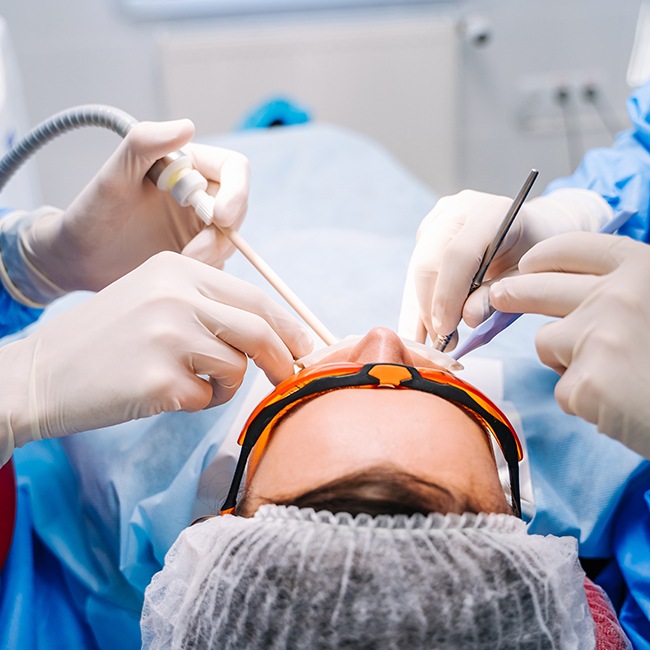 Pre-prosthetic surgery refers to the preparation of a patient's mouth prior to the placement of a partial or complete denture. Because these popular prosthetic devices rest directly upon the bone ridge within your mouth, special care and attention must be paid to this area before they are fitted. Pre-prosthetic surgery ensures not only a more secure fit for the dentures you receive but an added level of comfort and an improved state of oral health overall.
There are a number of minor procedures that may be deemed necessary or preferred in order to ensure the maximum efficacy and comfort of your dentures. The most common pre-prosthetic surgical procedures include:
Smoothing and/or reshaping of the bone. The extraction of teeth can leave the surface of the jawbone uneven, making it difficult to find an ideal fit for dentures. Alveoloplasty is a procedure that involves the reshaping of the structures that support teeth, smoothing out any irregularities in the crestal and alveolar bone and contouring them to better accept the denture.
Removal of excess bone. In some cases, a patient may possess extra bone tissue in certain areas of the mouth, including the roof and/or floor of the mouth as well as along the sides of the gum that face the lips or cheeks. If these protrusions of bone are substantial enough to interfere with the fitting of dentures, they may be removed to facilitate a more secure seal.
Removal of excess gingival tissue. As is the case with extra bone, excess gum tissue may need to be removed in order to create a more ideal fit for your dentures. One example of this procedure is to use a CO2 laser to remove excess tissue. Typically, this procedure is performed a number of weeks prior to the fitting of dentures to ensure proper healing.
Pre-Denture Surgery for Optimal Fit & Comfort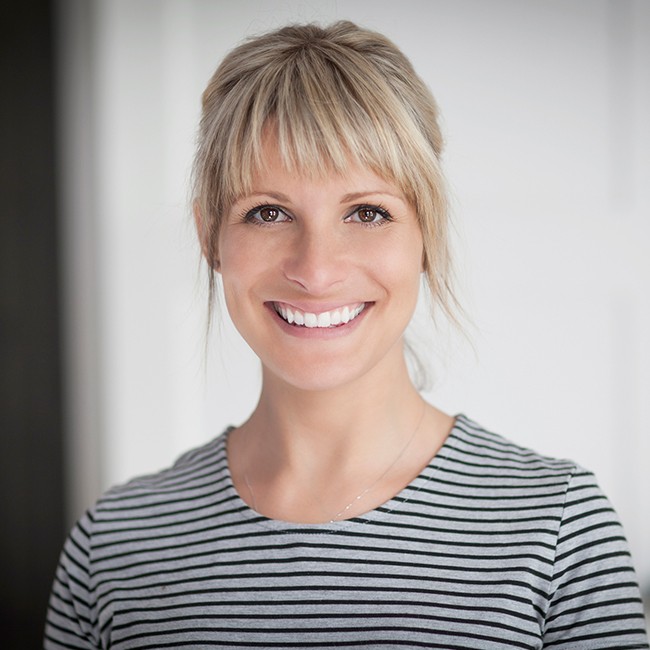 Whether you currently wear dentures and are in need of a refitting or you're preparing to have dental prosthetics placed and want to ensure the best fit possible, Dr. Weil and Dr. Koo are here to help. Contact our oral surgery office in Houston, Texas today to learn more about how pre-prosthetic surgery can provide you with the most comfortable, secure denture fit possible. The skilled, experienced team at Piney Point Oral & Maxillofacial Surgery warmly welcomes patients from throughout Houston and the surrounding areas, including Bellaire, Stafford, Hunters Creek Village, Galleria, Katy, Sugarland, Heights, Memorial, Spring Branch, and beyond.