Welcome to
Piney Point Oral & Maxillofacial Surgery
Expertise.
Professionalism.
High-Quality.
Our team of oral surgeons in Houston offer patients across Houston impeccable credentials, state-of-the-art dental technology and comprehensive care in a comfortable environment focused on you.
Led by Dr. Steve L. Koo and Dr. Thomas M. Weil, our Houston oral surgeons, provide the finest oral and maxillofacial surgical services to Houston dental patients.
We are honored to receive referrals from top dentists, physicians, and hospitals in your area and throughout all of Texas. We are also proud to have many of these same folks as our patients. Their decision to utilize our services is the ultimate compliment, and we believe it is because they trust that Dr. Koo and Dr. Weil will incorporate their advanced training, the latest, proven dental techniques, and state-of-the-art dental technology into every procedure.
Our commitment to offering the best stands true whether our surgeons are placing dental implants in Houston to rebuild smiles, offering cosmetic facial treatments to boost patients' confidence, or performing wisdom teeth extractions to help young ones avoid oral health complications.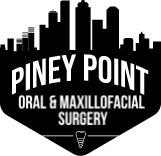 Top Houston Oral Surgeons
You Deserve
The Best
Clinical excellence guides us in all we do, from providing dental implant-supported dentures to following up after your oral surgery in Houston. We recognize each nearby dental patient as a person and take the time to help you be as relaxed and comfortable as possible in the environment around you. In fact, our oral surgeons and patient concierges will ensure you have a single point of contact from your initial consultation through all of your follow-up visits.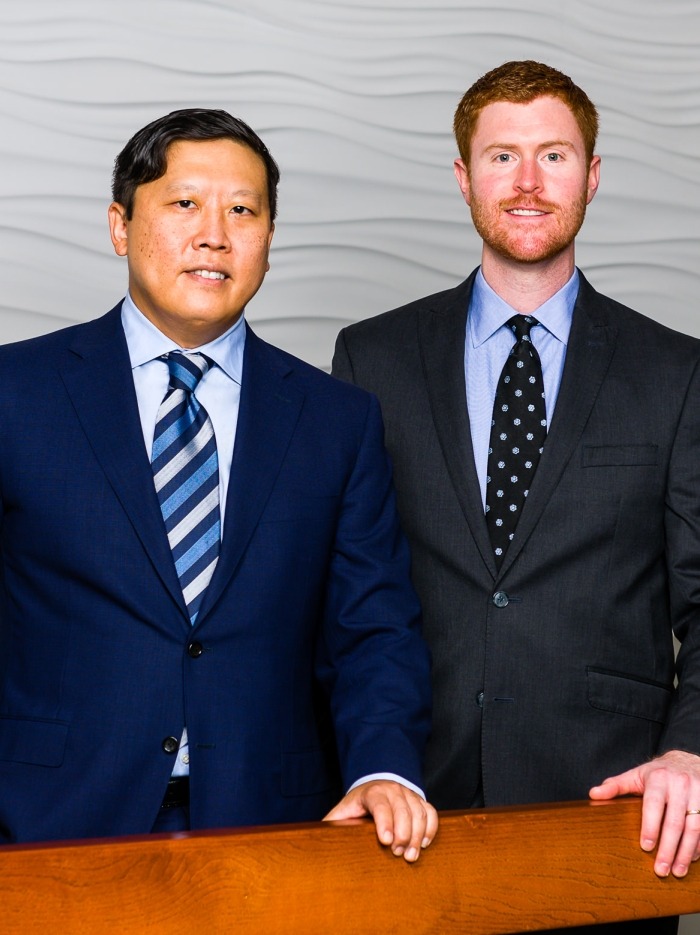 Reviews
110% Committed to Achieving
the Best Surgical Results Possible

"I was referred to Dr. Koo by a friend for dental implant. Initially, I was referred to another doctor but never felt comfortable enough to go through with the process, so I kept pushing my surgery off. It was after my friend had gone to Dr. Koo and spoke so highly of him that I started to do a little digging. After having read through countless reviews, I was convinced and without reservations to finally go through with the procedure. I hated that I waited so long but if I hadn't, I'm not sure I would have found Dr. Koo. The whole process was smooth sailing. From his level of expertise, professionalism, knowledge, attention to detail and not to mention – I felt little to no discomfort and barely had to take any pain medication. Would highly recommend Dr. Koo to everyone. Dr Koo and his team are truly amazing and life saver! I can finally smile with confidence. Thank you!"
S.G., Houston, TX

"Dr. Koo came to my rescue after oral surgery with my regular dentist had to be postponed twice due to the virus. Already 10 days with a gaping hole in my gum where a tooth and crown had sheared off, and less than a week before I was due to leave for a trip of a lifetime running the Colorado River through the Grand Canyon, Dr. Koo was able to fit me into his busy schedule. The surgery went smoothly, and with just a few precautions, I was able to thoroughly enjoy the trip. Thank you, Dr. Koo!"
Linda B., Houston, TX

"I went in to see Dr. Koo recently to remove four of my wisdom teeth, one of which was very close to the nerve on my lower left side. It was the easiest process ever! One ten-minute consultation, and then they squeezed me in a few days later. I was completely knocked out, the staff was super friendly to me when I woke up, and I had almost no post-operative pain. The holes in my gums closed up beautifully. I would highly recommend this facility. Super accommodating staff – they completely relieved my anxiety over the entire procedure. Awesome work!"
Jamie L., Houston, TX
Read More Reviews
The Piney Point Process
You Can
Depend on Us
Rapid advances in technology, treatment protocols, and materials are a given. This is why Dr. Koo and his team near you are actively involved in all aspects of the oral and maxillofacial surgery community. From his role as Chief of Surgery at Memorial Hermann Hospital to his participation in advanced training programs throughout the world, Dr. Koo strives to stay abreast of developments that can help improve outcomes for his patients. For evidence of this commitment, just spend a few minutes with Dr. Koo. His passion and commitment to his profession are impossible to miss.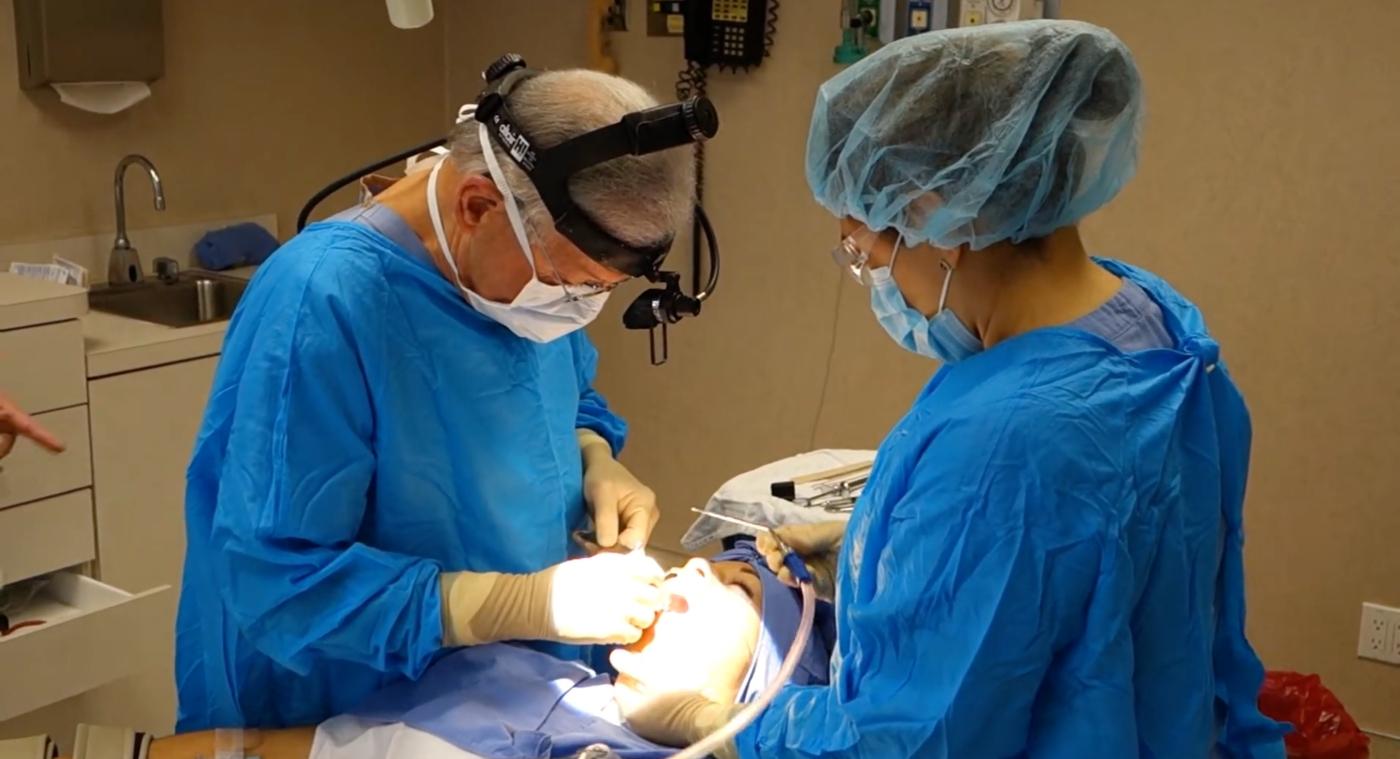 Insurance, Flexible Financing, and More
Oral Surgery Fees
and Payments
With us, the goal is always to provide you with the absolute best oral and maxillofacial surgical care. That's why our oral surgeons in Houston focus on personalized, efficient, and state-of-the-art treatments. Of course, our team will also do our part to make understanding the cost easy. Plus, we welcome major credit cards, work with dental insurance providers, and may be able to offer third-party financing. To learn more about your financial solutions, get in touch with our team.
Finding Our Oral Surgeon's Office in Houston
We Hope to
See You Soon!
Whether you need treatment from an emergency oral surgeon in Houston or you're interested in learning more about dental implants near you, our team at Piney Point Oral & Maxillofacial Surgery is here for you. When it comes time for your visit, you'll find us at 2450 Fondren Rd Ste 320 in Houston. Surrounding our office is Vargos on the Lake, Gracie Barra Westchase Brazilian Jiu-Jitsu, and Pulse Chiropractic and Wellness. If you have any trouble finding us, don't hesitate to get in touch so our friendly team can help!