Cosmetic Facial Treatments - Houston, TX
Looking & Feeling Your Very Best
At Piney Point Oral & Maxillofacial Surgery, our doctors and their staff are not only dedicated to providing patients with beautiful and healthy smiles but also with attractive and natural looking facial features that are so important to your overall appearance. With this in mind, oral surgeons, Dr. Koo and Dr. Weil, offer a number of cosmetic facial treatments for Houston, TX patients to enhance or repair their apperance.
Facial Simulation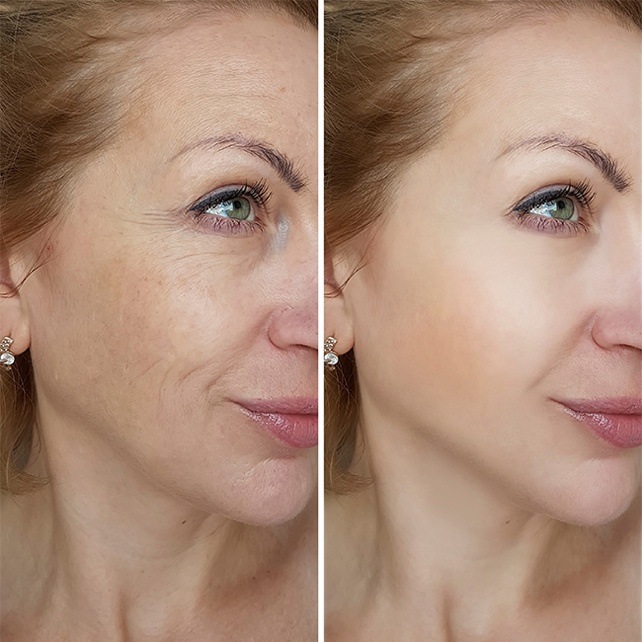 Before any cosmetic procedure, it helps to have a clear idea of what the results will be. We can quickly take a digital photograph of your face as it is now, then alter it to simulate what it will look like after a given cosmetic procedure has been performed. Are you unsure if a mini-facelift is right for you? Are you nervous about your upcoming eyelid surgery? Facial simulation takes the guesswork out of picking the right cosmetic treatment so that you can safely look forward to your new, improved smile.
Botox Injections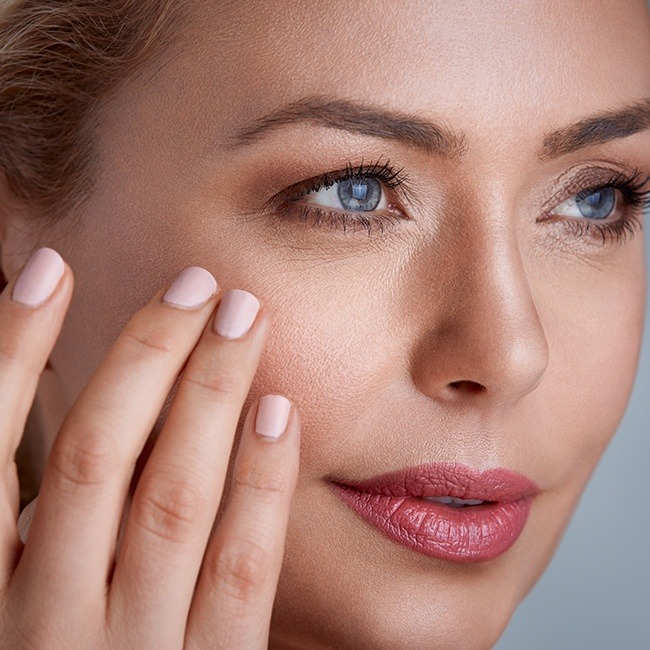 Botox is a concentrated form of a neurotoxin that is painlessly injected just below the skin's surface to safely paralyze facial muscles that contract to show lines and wrinkles when you smile, talk, or laugh. These injections are comfortable and can be quickly administered during a quick appointment, usually less than an hour, and they remain effective for several months. One of our skilled professionals can work with patients interested in Botox injections to develop a personalized plan for ongoing maintenance to preserve their beautiful results.
Juvederm Dermal Fillers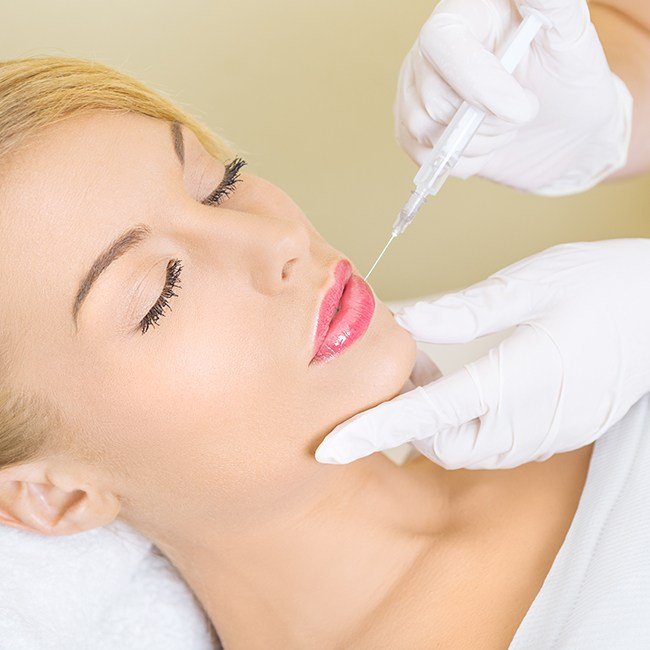 Juvederm is a dermal filler that we use to plump and smooth the surface of your skin. With this treatment, lines and wrinkles are easily erased. Juvederm is typically used to replace diminished volume around that smile that causes the parenthetical "smile lines" on either side of the mouth. We inject the dermal filler material below the skin. Then, our surgeons shape the material to provide a full, natural looking facial shape that will take years off the appearance.
Voluma Dermal Fillers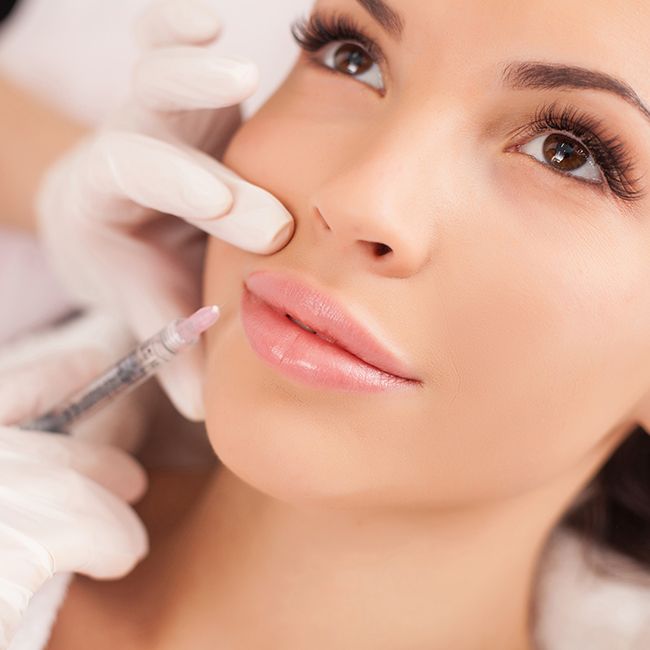 Voluma is another type of dermal filler that was recently approved by the FDA for filling in cheeks. Like the Juvederm brand, this dermal filler is injected below the skin where it can be shaped into position to restore the natural volume to a patient's facial shape. Specifically, Voluma is formatted to replace lost tissue in the cheeks which can sag or cave in as patients age. Like other dermal fillers, Voluma will need to be touched up occasionally.
Restalyne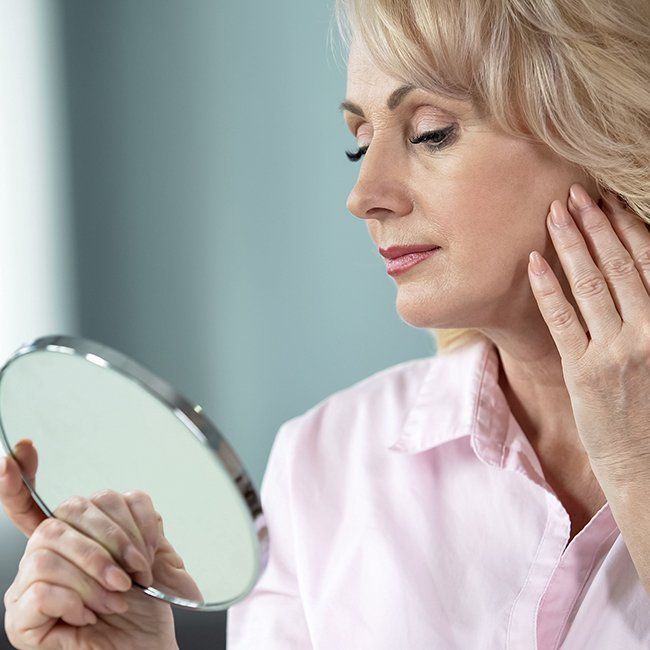 Restalyne is another FDA-approve dermal filler that is made of NASHA, or non-animal stabilized hyaluronic acid, which is a natural substance that makes skin look fuller. Like all other dermal fillers, Restalyne is injected below the skin. Then, one of our skilled surgeons will reshape the filler recreating the changed natural appearance. We can even add volume for those patients who naturally have deeper contours in the face that give them the appearance of being older than they are.
Radiesse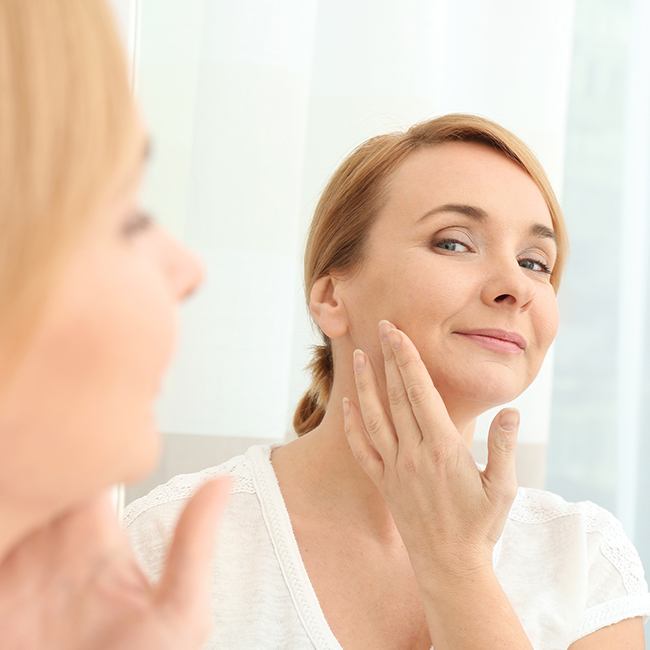 Radiesse is a dermal filler that achieves the best results in the folds around your mouth and nose, the jaw line, and your chin. We insert the filler material below the skin. Then, the Radiesse dermal filler can be shaped to restore diminished facial volume. Patients will need to return to our oral surgery office periodically in order to have the treatment touched up to maintain the optimal results. These treatments are fast and pain free, lasting no more than an hour on average.
Bellafill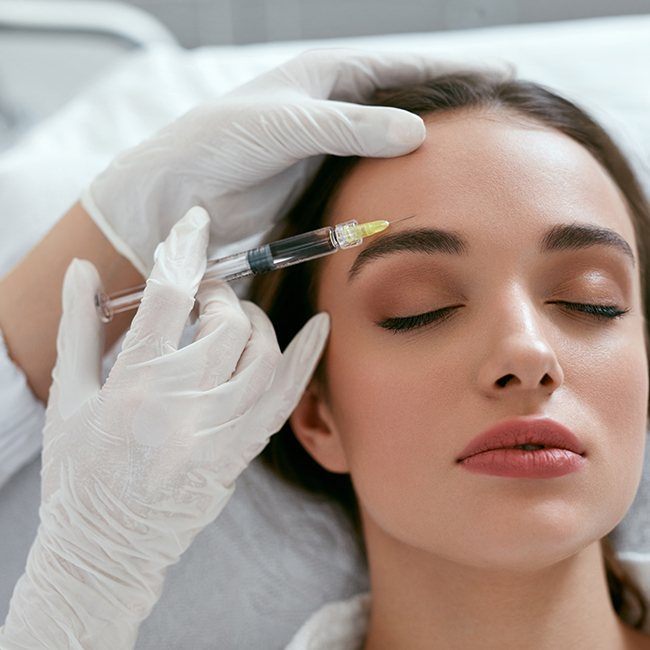 Bellafill is a different kind of dermal filler because it provides a permanent solution to facial folds. Unlike other dermal fillers that are absorbed and require reinjection, Bellafill is non-resorbable and is permanently implanted in the skin. This innovative new dermal filler material has transformed the way we provide cosmetic improvement for sagging or diminished facial volume. The long lasting, precise reshaping and tissue volume restoration will give any patient interested in improved facial volume a permanent solution to a restored youthful appearance.
Silicon Injections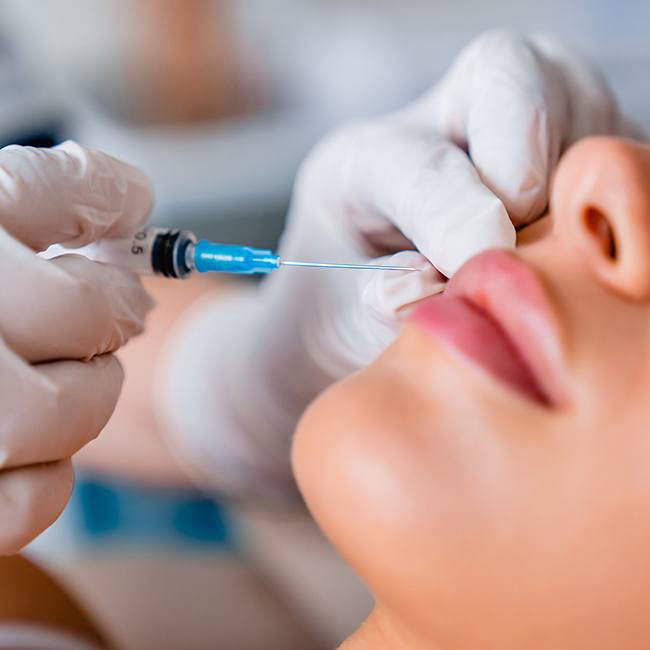 Silicon (Permanent) injection involves injecting microdroplets of silicon at several points under the skin to fill in lines and wrinkles. This can be used in conjunction with other facial cosmetic treatments. Like Bellafill, silicon injections do not need to be periodically touched up and patients will maintain their initial level of restored facial volume for years. The treatment itself is completely comfortable and quick. Patients should expect some mild discomfort for a few days after their silicon injections, but daily activity should not be dramatically affected.
Kybella/Liposuction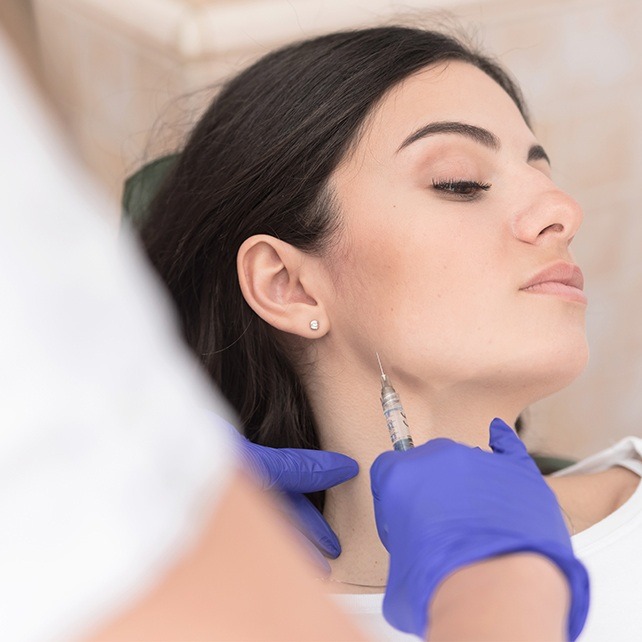 If you tend to take a lot of selfies or pictures with friends, having a double chin might start to take its toll on your self-esteem. Both Kybella and liposuction involve getting rid of the fat cells in the chin to improve your appearance. Kybella is an injectable treatment that directly destroys the cells while liposuction simply sucks them out. After either procedure, you'll wait for a few months while the skin around the area heals/redrapes, ultimately improving your facial profile.
Facial Laser Therapy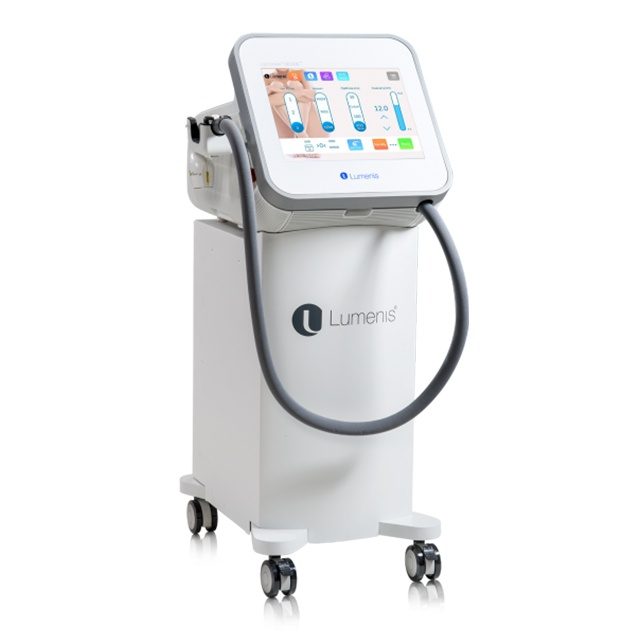 Wrinkles, scars, blotches, and other imperfections can appear on the skin over time, but facial laser therapy can leave it looking younger and healthier again. Facial laser therapy involves tuning the laser so that the energy is at the proper wavelength to treat specific flaws. It might stimulate growth in the area to make the skin appear smoother and tighter (thus getting rid of fine lines), or it might be used to add tone and texture. Whatever you need to look and feel your best!
Smile Lifts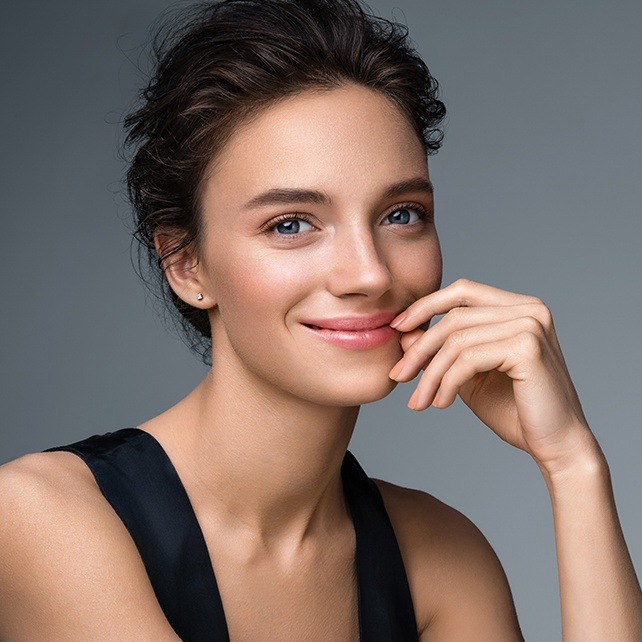 Do you feel like your face is stuck in a permanently sad or angry expression? Some people may have faces that naturally settle into less than friendly looking positions. A smile lift can improve your "neutral" expression by slightly moving the corners of the mouth. This can be done non-surgically with BOTOX. The movement is usually very subtle; it shouldn't affect your range of emotions, but it does give your face better control of its own resting position.
Mini Facelifts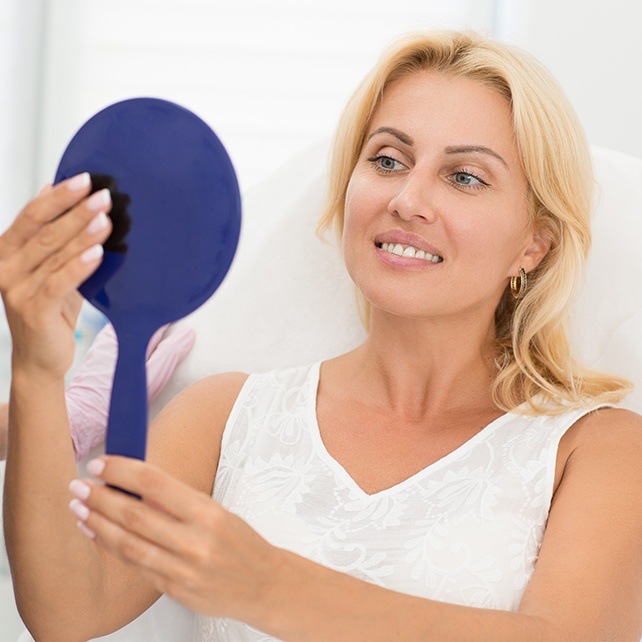 For those looking to get rid of sagging skin but aren't sure that a full facelift is necessary, we can offer the modified, simplified version of the process. We simply make a few small incisions and use them to "lift" the skin in question, tightening it and reducing the appearance of wrinkles. A mini facelift is a targeted procedure, with the incisions usually being made along the hairline of above the ears; we'll be sure to explain the process to you thoroughly beforehand.
Neck Lifts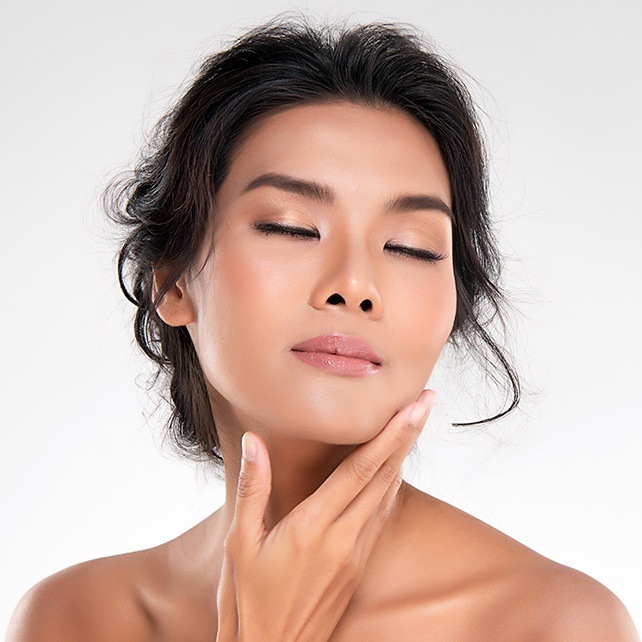 Sometimes the excess fat and skin in the lower face can be tightened up with a neck lift procedure. This treatment might be suitable for those who do not want a facelift because they're already satisfied with how the upper face looks. The goal will be to help the lower face and neck area better match the upper face area. Note that a neck lift, like a full face lift, is a surgical procedure; we'll go over your surgical and nonsurgical options before helping you choose the one that suits you best.
Eyelid Surgery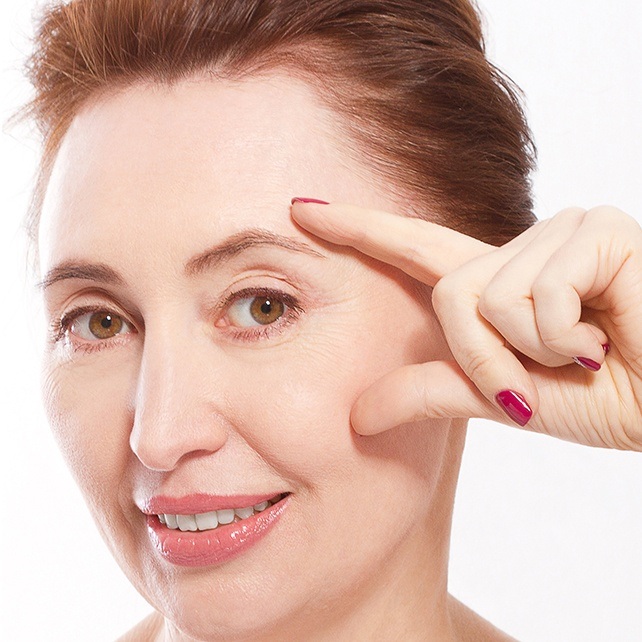 Do your eyelids appear a bit too puffy or droopy? Do you keep seeing bags or fine wrinkles under your eyes? We can rejuvenate the skin in this area with eyelid surgery. A small incision is made near the eyelid in question so that the skin can be repositioned for more revitalized appearance. This also gives us a chance to remove any unneeded fat deposits.
Wart and Mole Removal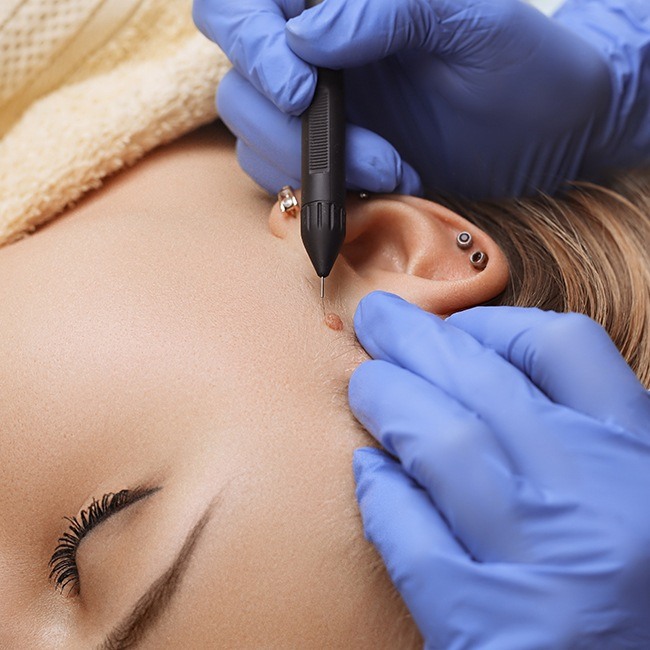 Wart and mole removal is a relatively simple procedure that can make a dramatic difference in your appearance. Moles can be removed by laser treatment, freezing, cauterization, or excision. Warts are usually removed by freezing or surgery. We'll first need to analyze any warts or moles to ensure they were not formed due to any form of cancer or disease. Once we're sure the removal procedure will be safe, one of our skilled facial surgeons will create a personalized plan that is minimally invasive and delivers the desired results quickly and effectively.
Scar Revisions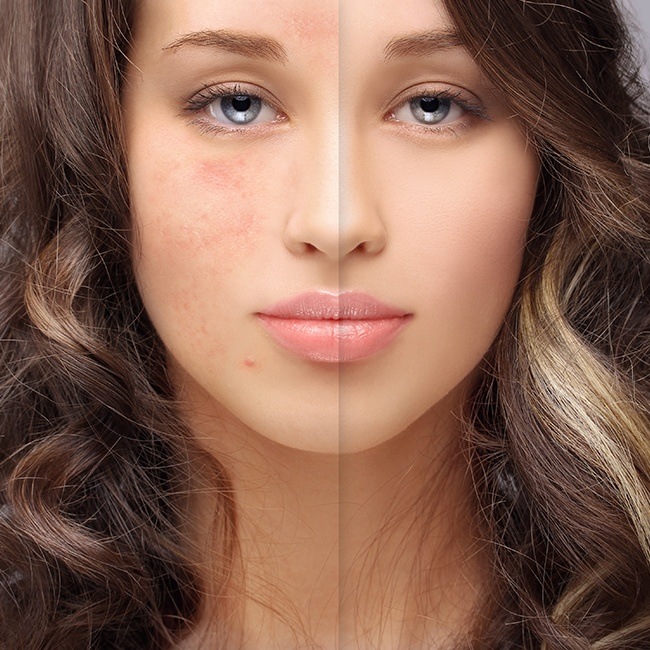 Scar Revision is a surgical procedure that makes scar tissue less noticeable, so it blends more evenly with the surrounding skin's tone and texture. One of our skilled surgeons will create a personalized plan to improve the appearance of scar tissues. Scars may be raised or convex and darker or lighter than surrounding skin. We'll perform any number of procedures necessary to create an even facial surface and more consistent pigmentation, diminishing the appearance of scars.
Earlobe Repair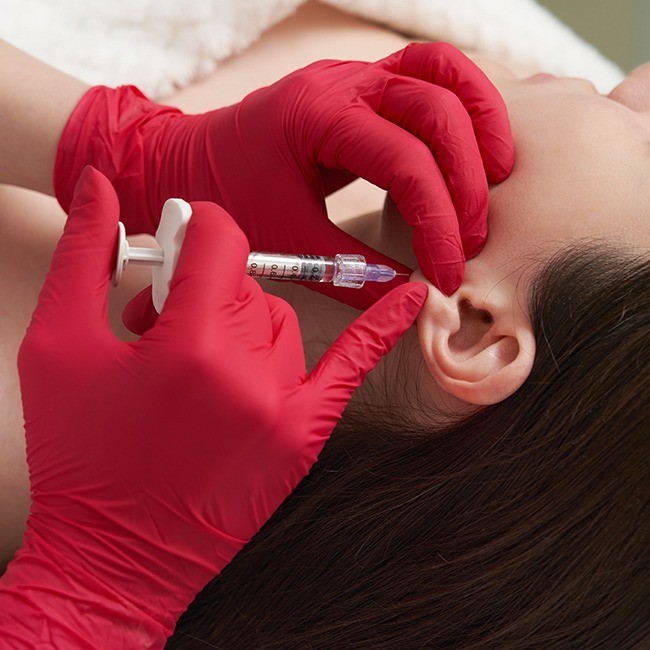 Earlobe Repair is often necessary for those who have worn heavy pierced earrings, those who have been injured, or for those who have naturally longer lobes. In some cases, the earlobe may become stretched or even split. With earlobe repair, our doctors administer a local anesthetic to the earlobe, remove the stretched or torn portion and place a few small sutures to close the split lobe, healing the damage. Following earlobe repair, patients typically experience minimal discomfort, and they should be able to resume regular daily activities right away. The earlobes themselves should be fully healed within just a few weeks.
Chin Augmentation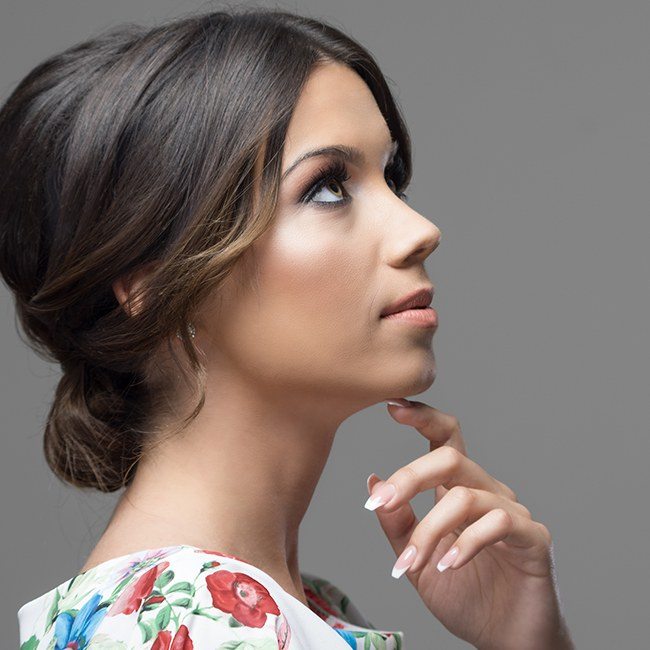 Chin Augmentation is done to balance the appearance of the face when a person's chin is recessed. During this surgery, an implant, real bone, or fat tissue is attached to the chin bone with stitches or screws. Many patients need a combination of bone and soft tissue grafting to achieve the most natural looking results. Depending on the necessary extent of treatment, patients may need to visit our team for several appointments, and complete recovery can take several weeks. We may perform chin augmentation for patients with congenital chin shape issues or to repair damaged chin structure following trauma.
Facial Implants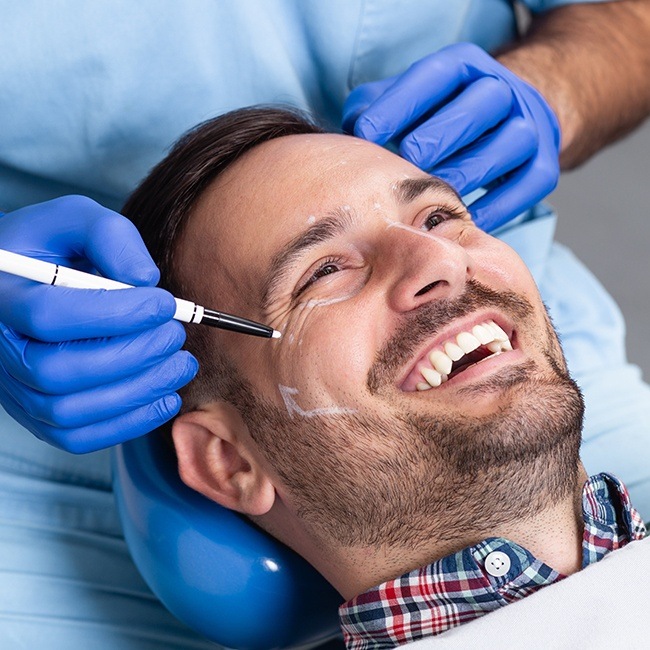 Facial Implants are meant to sculpt or reconstruct facial contours. They can be used to augment the chin or jaw, enhance cheekbones, or correct facial deformities. This can be completed in a number of ways, but typically, the procedure is similar to bone grafting. Patients may require one or more weeks to heal and restore full function following treatment depending on the amount and placement of the additional facial structure. We may recommend facial implants to restore lost shape or repair facial structure following trauma.
Buccal Fat Removal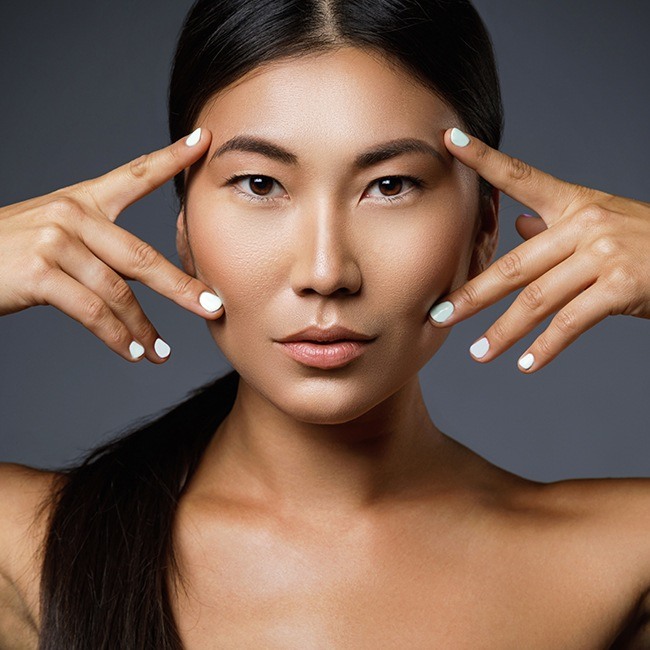 Buccal fat removal or cheek reduction surgery can make overly full cheeks look more sculpted. Many patients who have a "baby face"' find these procedures appealing. Excess fat in the cheeks can give patients the appearance of being very young or overweight, and when we remove a small amount of this tissue, patients can feel more confident in their appearance. Achieving this improved appearance is minimally invasive, and most patients are fully recovered within a few days of treatment.
Jaw Recontouring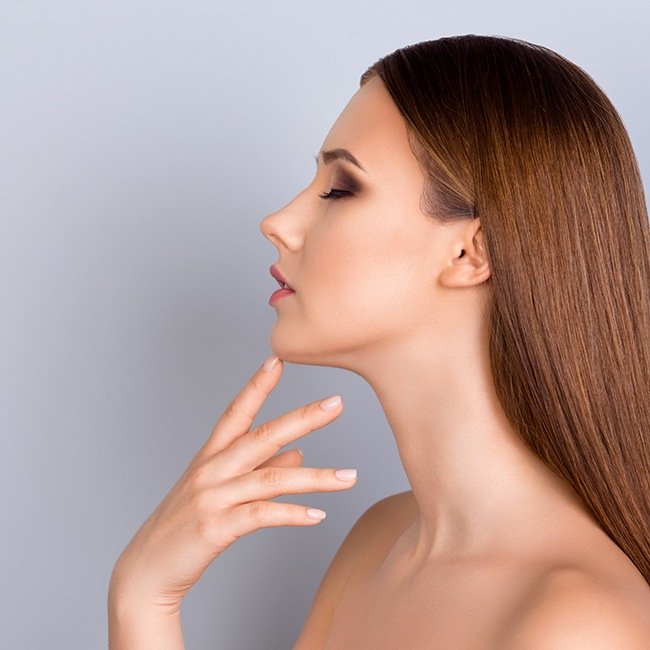 Jaw Recontouring or jaw reduction is a surgical technique that reduces the size of an overly prominent jaw. All incisions are made inside the mouth so there are no visible scars following these procedures. We can provide jaw recontouring for patients who are unhappy with the visual appearance of their face or those who experience pain or discomfort due to an excessively large jawbone. Most patients interested in this procedure are genetically predisposed to have an overly large jaw, but we may also provide jawbone recontouring following damaging facial trauma.
Contact Us to Learn More About Cosmetic Facial Treatments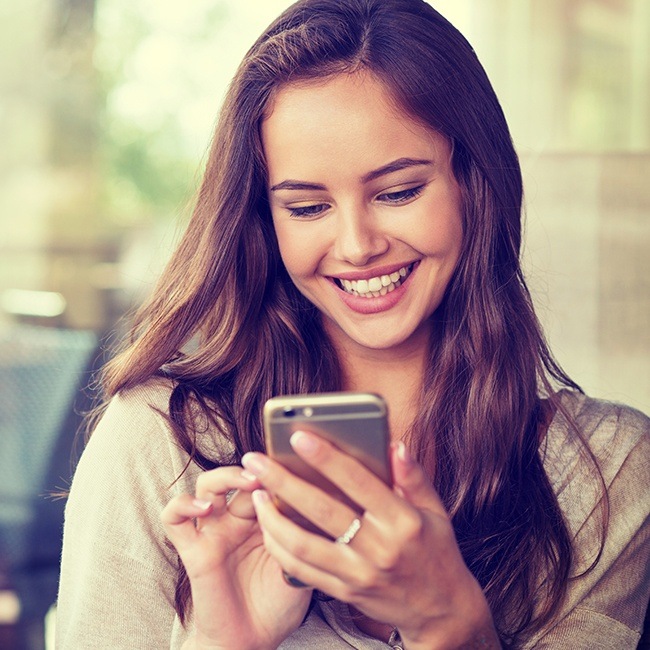 Contact us today to learn more about our extensive menu of cosmetic facial treatments or to schedule your visit with our dedicated team.