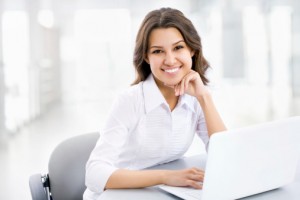 Are you looking a highly qualified Houston dentist and oral surgeon? If you're seeking a trusted oral surgeon, with advanced degrees and training, a host of specialized skills and certifications, and a compassionate, patient centered approach to dental care, you should make your next appointment with Dr. Koo, your 77063 dentist, at Piney Point OMS. Dr. Koo has practiced dentistry for nearly two decades.  Your 77063 dentist completed his BA in Chemical Engineering at the University of Texas in 1992. He then went on to receive his MS in Chemical Engineering at Texas A&M University in 1995, before earning his D.D.S from the University of Texas at Houston in 1999. Dr. Koo completed his dental residency in Oral & Maxillofacial Surgery at the University of Texas Health Center at Houston in 2007.

Your 77063 Dentist is also:
An active member of the American Association of Oral and Maxillofacial Surgery
An active member of the Texas Dental Association
An active member of the American Dental Association
A Diplomat of the American Board of Oral & Maxillofacial Surgery
An instructor of Advanced Cardiac Life Support and Advanced Trauma Life Support
Your 77063 Dentist Offers a Patient Centered Approach
At Piney Point OMS, you're given an active role in your dental treatment. Dr. Koo loves to educate his patients, so that they can make informed decisions about their dental care. Dr. Koo understands the importance of oral health in every aspect of your life, and enjoys being a guide on your road to dental recovery.  Your 77063 dentist also specializes in helping patients with dental anxiety, by offering both local and general anesthesia to minimize discomfort during every procedure. Additionally, Dr. Koo and his talented team are committed to helping every patient afford or finance the dental care they need to stay healthy, by offering a third party financing option for major elective surgeries to ease your financial commitment.
Your 77063 Dentist Offers Solutions for Every Dental Concern
No matter how bad you think your oral problems have become, Dr. Koo has a comprehensive dental solution. Dr. Koo brings years of specialized experience and training, including extreme cases of decay, infection, and malocclusion. With state-of-the-art dental tools and techniques, and a compassionate approach, Dr. Koo can help any patient back onto the path of good oral health. Your 77063 dentist is also a gifted oral surgeon, routinely performing complex oral procedures including: Dentoalveolar Surgery, Dental & Oral & Maxillofacial Implants, Orthognathic Surgery, Oral and Maxillofacial Pathology, Bone Grafting Surgery, and Cleft Palate Surgery. Whether you're in need of complex oral surgery, minor cosmetic corrections, or immediate pain relief, Dr. Koo can help.  Piney Point OMS offers a comprehensive selection of dental services including: TMJ treatment, sleep apnea treatment, orthognathic surgery, root canal therapy, facial trauma surgery, wisdom tooth extraction, dental implants, and emergency dental appointments. Dr. Koo even goes beyond the teeth and gums to offer Botox and Juvederm treatments to restore your youthful facial features and completely renew your smile. In any case, dental implants and oral surgery from Piney Point OMS, can remedy even the most neglected teeth and gums.
Your 77063 Dentist Appointments
If you're looking for a truly brilliant Houston oral surgeon, both highly accomplished and sympathetic to patient concerns, make your appointment with Dr. Koo at Piney Point OMS today.  Your 77063 dentist proudly serves patients daily throughout the Houston, TX, area including: Stafford, Meyerland, Bellaire, Lamar Terrace, Galleria, Briargrove, Rice Military, Heights, Bunker Hill Village, Hunters Creek Village, Hedwig Village, Katy, and the surrounding communities.