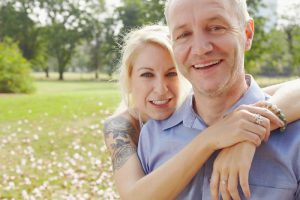 Do you feel like your face could use a little pick-me-up? These days, you don't have to live with wrinkles and fine lines. There are a number of treatments available for smoothing out facial skin to help you look your most youthful and radiant. Botox is one of the most popular options for men and women alike, so it is hardly a surprise that more and more providers are popping up each year. From your dentist to the spa down the street, it seems like you can get Botox in Houston just about everywhere. Keep reading to find out why that may not be the best idea — and why we suggest visiting an oral surgeon instead.
What Does Botox Entail?
Botox is a nonsurgical treatment that diminishes the appearance of fine lines and wrinkles in the forehead and around the eyes. It works by freezing the muscles that cause wrinkles when they contract, stopping wrinkles at the very source. The effects of Botox are generally visible within three to four days after treatment and can last for three to five months before a retreatment is recommended.
The Botox procedure involves injecting a substance beneath the outermost layer of the skin, targeting the precise area where the muscles contract and wrinkles occur. The solution should be mixed right before your procedure for the best and longest-lasting results. Botox with too much saline solution will likely require more injections to achieve the desired effect. Botox injections feel like a minor pinprick or bug bite and do so usually not require the use of numbing or anesthesia.
Oral Surgeons: Experts in Facial Anatomy
If you are interested in investing in your skin, you want to make sure you are making the right choice for your health — and that does not necessarily mean choosing the lowest price. Botox is completely safe when performed by an expert like an oral surgeon. Only oral surgeons are highly trained and experienced in the unique anatomy of your facial structure, including the hard and soft tissues that are targeted with Botox injections. Choosing an oral surgeon in Houston for your Botox treatment is the best way to ensure that you are receiving the most expert treatment possible.
Is Botox Right for You?
If you are interested in rejuvenating the facial tissue in your forehead and eye zone, Botox could be the solution you have been seeking. More patients than ever are benefitting from this non-invasive treatment. To find out whether or not you can enjoy more youthful, attractive skin with Botox, we invite you to contact the friendly team at Piney Point OMS!
About the Practice
Dr. Koo, Dr. Weil, and the team at Piney Point OMS are experts in Oral & Maxillofacial Surgery. To learn more about their services, including Houston Botox, we invite you to contact the office at 713-783-5560.