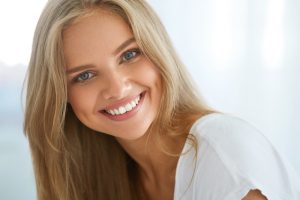 Welcome to our series on Botox in Houston, where we cover everything you need to know about this popular treatment. Here, we go into detail about the variety of uses of this popular treatment, which include more than you may think. Botox can be used for both medical and cosmetic treatments, depending on your unique needs. Keep reading to learn more about how we use this treatment, and be sure to check out our other posts on the procedure for Botox, how it is performed, and what it actually is. We're the real experts!
What Is Botox Used For?
Botox is an injectable substance that has a number of applications for use. You probably know it for its most common usage, which is to reduce the appearance of fine lines and wrinkles. But Botox can do more than that! In fact, it can be used for everything from headache treatment to excessive sweating — botulinum toxin (the substance that Botox is made of) is currently being used to treat over 20 medical conditions. It is also currently being tested for use in a number of other treatments.
Cosmetic Uses of Botox
Botox is most popular for its ability to smooth out the facial skin, eliminating the appearance of…
Crows' feet (lines around the outer edges of the eyes)

Horizontal lines in the forehead

Parenthesis between the eyebrows

Laugh lines around the eyes

Droopy eyes

And other wrinkles/lines in the eye and forehead region
Medical Uses of Botox
Botox is currently approved for use in the following medical treatments…
Headaches and migraines (the only FDA-approved treatment for prevention of migraines)

Eyelid spasms

Overactive bladder

Excessive sweating

Neck and shoulder muscle spasms

Crossed eyes

Incontinence
This treatment is also often used off-label (i.e. without official approval) for the treatment of excessive saliva production, hay fever, cerebral palsy, abdominal pain, and achalasia, a condition which makes swallowing difficult.
Want to Learn More About Houston Botox?
If you are interested in learning more about the medical and cosmetic uses for Botox, including whether or not you are an eligible candidate for this treatment, do not hesitate to get in touch with your oral surgeon in Houston. Botox is most effective when it's provided by a professional who has been specially trained to administer it, like the team at Piney Point Oral and Maxillofacial Surgery.
Meet the Practice
At Piney Point Oral and Maxillofacial Surgery, Dr. Steve L. Koo and Dr. Thomas Weil offer a range of surgical and non-surgical treatments, including Botox for cosmetic purposes. To discuss this or any of their other treatment options, you are invited to contact your oral surgeon in Houston at 713-783-5560.