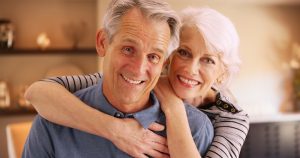 If you are considering getting Botox, we think that's a great idea — and now it's time to find out just how it works. Keep reading, because we've got the information you need in this week's blog post! This is part of our larger series on what you need to know about Botox in Houston. Check out our other posts to find out what Botox is made out of, how the procedure is performed, and what it's used for (more than just cosmetics!).
For now, let's concentrate on just how Botox works to smooth out fine lines and wrinkles in your facial tissue.
How Does Botox Work?
Botox is made out of a common bacteria that can be found throughout the natural environment. This same substance, however, can also form botulinum toxin — which is one of the most poisonous substances known to man. It is estimated that just one gram of the substance could kill 1 million people, or almost half the entire population of Houston. And if we talk about a couple of kilograms, forget Houston — estimates say the substance could kill every single person on earth. Botulinum toxin may also result in botulism, which can result in respiratory failure and even death. So how is it possible that this is injected into your skin? What is the value of youthful looking skin if it comes at the expense of your overall health, anyway?
Botox Kills the Messenger
Botox would not have become as popular as it is today if its use were risky or dangerous. As it turns out, botulinum toxin is highly effective as a therapeutic protein. In very small doses — and we are talking microscopic amounts here — botulinum toxin has a wonderful effect on the appearance of the facial tissue. It works by preventing the contraction of the muscle cells that cause wrinkles and fine lines. Muscles contract when a nerve releases a chemical transmitter (called "acetylcholine") to the junction at the nerve and muscle. This is where botulinum toxin goes to inhibit acetylcholine, disrupting the "message" and preventing the contraction of the nerve, thereby stopping the appearance of the wrinkle! Botox is best used in the eye and forehead zone.
Questions About Houston Botox?
If you are interested in learning more about Botox, including whether or not you may be a great candidate for this cosmetic treatment, we invite you to contact the office of Piney Point Oral and Maxillofacial Surgery. Botox is most effective when performed by an oral surgeon in Houston, so do not hesitate to get in touch with us at 713-783-5560.