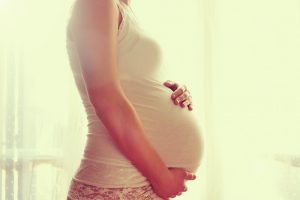 An estimated 6.6 million women underwent a Botox treatment in the year 2016, according to the American Society of Plastic Surgeons, which means it is now the most popular form of minimally-invasive cosmetic surgery in the United States. Botox is a treatment that must be reapplied every 4 to 5 months — so many women may wish to receive a treatment at some point while they are pregnant or breastfeeding. But is it safe? Keep reading to learn more regarding what we know about getting Botox while breastfeeding from your oral surgeon in Houston.
The Research on Botox for Breastfeeding Women
Botox is composed of botulinum toxin, or botulism. While it contains only very trace amounts of this neurotoxin and the chances of transfer to mother or baby are small, the results can be fatal if it does occur. Pregnant and breastfeeding women are advised to avoid certain foods that can contain this neurotoxin, and babies should not be exposed to common food sources of botulinum including lunch meat, honey, certain cheeses, canned fruits and vegetables, and more.  
The research surrounding breastfeeding and Botox is limited, but it is possible that the neurotoxin could spread to other nerves or cells in the body and cause adverse side effects. Some mothers prefer to play "better safe than sorry," while others move forward with their regular Botox treatments as long as they are performed by a trained healthcare professional. The Food and Drug Administration (FDA) recommends talking to your doctor if you are pregnant or breastfeeding and considering Botox injections for cosmetic purposes.
Alternatives to Botox
If you decide to stay away from Botox during your time breastfeeding, you may benefit from learning about the alternatives to cosmetic Botox. There are natural ways to reduce the appearance of fine lines and wrinkles until you are finished breastfeeding and can return to your routine treatments.
To improve the appearance of your facial tissue naturally, try:
Getting more sleep (which can be difficult with a newborn!)

Applying a cold compress to areas of inflammation

Using a cool washcloth over the eyes to soothe the tissue

Refrigerating spoons and placing them on undereye bags in the morning

Using a tightening eye or facial mask to restrict the area and prevent drooping
Botox is a wonderful treatment for cosmetic purposes, but be sure you talk to your doctor if you are breastfeeding and considering cosmetic Botox. After you have gained approval, you can visit your Houston oral surgeon for a quick treatment and feel totally confident in your youthful, rejuvenated skin.
Meet the Practice
At Piney Point OMS, Dr. Steve Koo and Dr. Tom Weil offer Houston oral surgery services — including cosmetic Botox for reducing the appearance of fine lines and wrinkles. To learn more about Botox, how it works, or to schedule an appointment for Botox, do not hesitate to contact the office at 713-783-5560.