October 20, 2014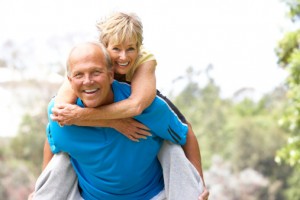 Successful Dental Implants Houston-The primary goal of your dentist is to help you keep your naturally healthy teeth for as long as possible. However, when this isn't possible, there is no better method for tooth replacement than dental implants. Successful dental implant treatments require a team of restorative and oral maxillofacial experts. Dr. Weil and Dr. Koo, of Piney Point Oral and Maxillofacial Surgery, can partner with your general or restorative dentist to assure a successful dental implant procedure and restore your healthy smile. Dr. Weil and Dr. Koo are highly qualified oral and maxillofacial surgeons. Make an appointment with Piney Point Oral and Maxillofacial Surgery to begin your successful dental implant treatment today. Piney Point OMS proudly restores smiles throughout the greater Houston, TX, area including Stafford, Meyerland, Bellaire, Lamar Terrace, Galleria, Briargrove, Rice Military, Heights, Bunker Hill Village, Hunters Creek Village, Hedwig Village, Katy, and the surrounding communities.

Step 1: Find Your Dental Implants Houston Team
Your dental implants Houston team should be comprised of  an experienced restorative dentist and a well reputed oral and maxillofacial surgeon. The restorative dentist specializes in creating dental implant supported crowns and dentures. The oral and maxillofacial surgeon's expertise lies in the ability to find and groom the implant site and surgically place the implant into the correct position.
Step 2: Plan for Successful Dental Implants Houston
Your dental implants Houston team will collaborate in planning for a successful implant procedure. They will utilize the information obtained during your comprehensive dental exam including x-rays, models, and 3-D imaging to plan your treatment.
Step 3: Bone Foundation Building for Your Dental Implants Houston
After a tooth is loss or extracted, the residual bone can heal improperly, resulting in a defect. These defects could disrupt your implant after placement.  Therefore, any bone defects discovered must be corrected before your dental implant is placed. Your surgeon may need to perform bone grafting surgery to prevent or correct bone deformation. The surgeon may opt for either a particulate bone grafting (prevent defect) procedure or a block grafting (repair defect) procedure.
Step 4: Precise Placement for Dental Implants Houston
Precise and proper implantation is critical to the success of your dental implant procedure. When placing your implant, the oral and maxillofacial surgeon will determine the precise height, depth, width, and angulations needed.
Step 5: Gum Tissue Development for Dental Implants Houston
After your dental implant is placed, the surrounding gum and bone tissues must heal naturally and fuse with the architecture of the dental implant to attain successful esthetics and functioning. For front teeth, your gums will be shaped using a healing abutment or temporary crown. You may also need to undergo a gum grafting procedure before the final crown is attached to your implant.
Step 6: The Final Prostheses for Dental Implants Houston
Your implant will be covered with a custom prostheses dental crown or denture. A custom abutment placed between your dental implant and crown will allow for a natural and healthy gum line. For implants supporting multiple teeth, your restorative dentist may place metal or ceramic extensions to increase support for the dentures.
Successful Dental Implants Houston, TX
For your successful dental implant procedure, make an appointment with Dr. Weil and Dr. Koo at Piney Point Oral and Maxillofacial Surgery today. Piney Point OMS is the leading greater Houston, TX, oral and maxillofacial surgery center. Dr. Weil and Dr. Koo welcome patients throughout Stafford, Meyerland, Bellaire, Lamar Terrace, Galleria, Briargrove, Rice Military, Heights, Bunker Hill Village, Hunters Creek Village, Hedwig Village, Katy, and nearby areas.
Dental Implants Houston: For more information about the dental implant procedure visit the Piney Point OMS dental implant Slide Share resource here: https://www.slideshare.net/PineyPointOMS/how-to-select-a-dental-implant-specialist-by-piney-point-oms
Comments Off on Six Steps to Successful Dental Implants Houston
No Comments
No comments yet.
RSS feed for comments on this post.
Sorry, the comment form is closed at this time.