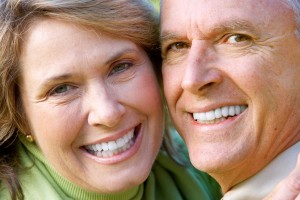 Dental implants have become an almost common oral surgery procedure for patients with missing teeth. They have not been suitable for everyone though, in particular people with diabetes were often not considered candidates for dental implants.  However, a recent study published in the Journal of the American Dental Association shows that dental implants can be beneficial for diabetic patients. As a Houston oral surgeon, Dr. Steve Koo at Piney Point Oral and Maxillofacial Surgery in Houston, TX, is educated and trained in the special needs of diabetic patients and can safely perform dental implant surgery.

Dentists and oral surgeons have long been concerned about using dental implants in people with diabetes because these patients usually heal more slowly and are at greater risk for infection. This new study, conducted by researchers from the University of Texas Health Science Center in San Antonio, shows that with specific accommodations, diabetic patients — including those with poorly controlled diabetes — had equal success rates a year after receiving dental implants as patients who have no history of diabetes or its attendant concerns.
Dental Implants Houston Diabetics Can Count On
Dental implants have long been the favored choice for tooth replacement. The reason for this is that a dental implant, unlike a crown and bridge or partial and full dentures, replace an entire tooth, including the root. Houston oral surgeon Dr. Koo surgically sets a small titanium post in the jaw bone at the strategic points where needed; if you have one missing tooth, then the post will likely be positioned in the bone beneath your empty socket. If, however, you have more than one missing tooth, then Dr. Koo may strategically position posts along one arch to securely hold a fixed denture in place.
If you are a patient with diabetes, Dr. Koo will work with you closely to make sure your new dental implants heal appropriately. In some cases, he may want to prescribe oral antibiotics or a special oral rinse to help avoid infection.
Schedule Dental Implant Appointment Today
If you have diabetes and would like to know more about how dental implants can restore your smile, then call Piney Point Oral and Maxillofacial Surgery at (713) 783-5560. Houston oral surgeon, Dr. Koo, conveniently serves patients from Stafford, Meyerland, Bellaire, Lamar Terrace, Galleria, Briargrove, Rice Military, Heights, Bunker Hill Village, Hunters Creek Village, Hedwig Village, and Katy, Texas.