March 5, 2014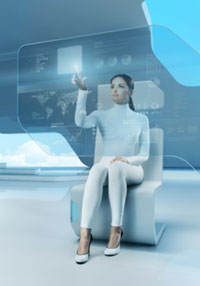 The future of implant dentistry appears bright for 2014 and beyond appears undisputed with no foreseeable replacement in technology foreseen in the next 10 years. However, implant dentistry will continue to evolve. Better oral hygiene with patients overall is expected to improve leading to evolution of more single tooth replacement, than full mouth replacement. Patient in turn will want better information on dental and overall health and treatment options. Technology will drive implants treatment planning to be more streamlined, blending different imaging technologies together. More implants will be done on each successive years but more complications will arise partially due to the increase in general dentists attempting more dental implants. Implant dentistry will be more prosthetic driven, meaning esthetics of how the tooth looks predominates. This is possible because of improvements in dealing with soft tissue and boney defects.

The surgeons at Piney Point OMS stay on the cutting edge of dental implant surgery . For example their hands-on approach to teaching and their computer educational software is advancement of patient teaching model makes PPOMS uniquely qualified to discuss all level of implant dentistry from the simple to the complex.
Comments Off on The Future of Dental Implants 2014 and Beyond!
No Comments
No comments yet.
RSS feed for comments on this post.
Sorry, the comment form is closed at this time.