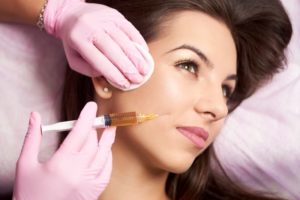 Will you soon receive dermal fillers? This fast and simple treatment could make you look years younger and give you a significant confidence boost! Certainly, you have a lot to be excited about. But you should not go into your appointment without taking a few steps first. This guide to preparing for dermal fillers will help you to get the most out of your treatment.
Make Sure Your Provider Has Accurate, Up-to-Date Information
Most people are good candidates for dermal fillers, but there are a few contraindications that could make it necessary for you to postpone or forgo treatment. For example, fillers are not recommended for breastfeeding or pregnant individuals. They are also not appropriate for people with certain allergies.
Be sure that your provider has all relevant information about your medical history so they can accurately determine if fillers are a suitable fit for you.
Make a Few Minor Dietary Changes
Making a few slight alterations to your diet could minimize side effects after your appointment. You should:
Avoid alcohol. Alcohol can thin the blood and heighten the risk of bruising after injections. You should not drink for at least three days prior to your appointment.
Cut back on salt. Consuming a lot of sodium can cause your body to retain water, which may increase swelling after you receive dermal filler injections. You should have a minimal salt intake for at least a few days before your treatment.
Adjust Your Supplements and Medications
You should stop taking non-steroidal anti-inflammatory drugs (NSAIDs) a few days before your filler appointment. Things like ibuprofen, aspirin, and other common pain relievers fall into this category. They can heighten the risk of bruising. If you need a mild pain reliever, it is fine to use acetaminophen (Tylenol).
It would also be wise to stop taking herbal supplements before your appointment. It can be difficult, or even impossible, to predict how such substances might interact with your fillers. The only exception to this is arnica Montana. Taking it before injections can reduce bruising and swelling.
Get Your Face Ready
You should not use any hair removal products on your face for at least two days before your appointment. They could irritate your skin and increase discomfort following your filler injections.
It is also important that you arrive at your appointment with a clean, makeup-free face. It will be fine for you to apply makeup immediately after your injections, so feel free to bring a few items with you to glam yourself up.
Preparing for dermal fillers does not take a lot of time or effort. Carefully follow your provider's instructions so your treatment can be as easy as possible.
Meet the Practice
Piney Point Oral & Maxillofacial Surgery is home to three highly skilled oral surgeons. They are proud to offer a number of cosmetic treatments, including Juvederm, a dermal filler that can provide several months of more youthful-looking skin. To learn more about this treatment and why our team is qualified to provide it, get in touch with our Houston office at 713-783-5560.