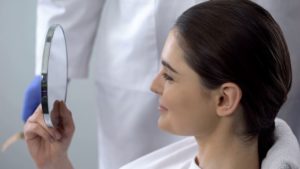 Whether due to an accident or other circumstances, countless people suffer facial trauma each year. These injuries can be life-changing, affecting a person's ability to blink, smile, chew, and go out in public with confidence. If you are in such a situation, there may be hope for your recovery! This blog post explains how facial trauma is usually treated.
A Team Approach
Because treatment of facial trauma can be a complex process, it very often involves coordination between multiple doctors. For example, immediately after an accident, an ER physician may stop any bleeding and do what they can to help your body start healing. Later, you might visit your primary care practitioner for a follow-up consultation. From there, they can refer you to specialists who will use their expertise to help you recover to the extent possible.
A few different types of specialists who might be asked to help with facial trauma include: oral surgeons, plastic surgeons, ophthalmologists, neurosurgeons, and others. It all depends on the nature of your injuries and the doctors who are available to provide treatment in your area.
The Treatment Process
Every facial injury is unique, so you can expect a customized treatment experience. The goal of your care will be twofold:
To restore your ability to chew, smile, blink, swallow, and perform other facial functions to the fullest extent possible.
To optimize your appearance.
In order to design your treatment plan, you may undergo both physical exams and some high-tech scans. For example, CT scans can give your doctors in-depth insight into your condition and provide the basis for planning any surgery that might be necessary.
Some procedures that you could undergo include:
Nonsurgical resetting of broken bones.
Surgery to align broken bones.
Wiring shut of your jaw to stabilize it while it heals.
Skin grafts or bone grafts.
Repair of the eye socket or other facial bones with titanium hardware.
Dental care to replace or repair damaged teeth.
Depending on the extent of your injuries and your unique treatment plan, it may take several months for your care to be complete. It is important that you exercise patience and do all you can to cooperate with instructions from your team of doctors.
What Kind of Results Can You Expect?
Your care team will do all they can to restore your function and appearance. However, you may end up with some scarring, and 100% recovery is not guaranteed. In the vast majority of cases, it is possible to bring about significant improvements and greatly enhance a patient's quality of life.
Treatment for facial trauma can be complicated. With the assistance of a qualified team, though, you may soon be able to enjoy improved function and enhanced confidence!
Meet the Practice
The three board-certified oral and maxillofacial surgeons in our practice can treat a wide variety of facial injuries. We approach each case with compassion and strive to produce beautiful, highly functional results. To learn more about how our expert team may be able to serve you, contact our Houston office at 713-783-5560.