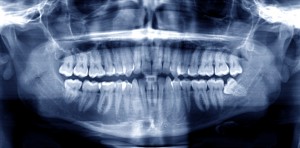 Have you ever stopped to think about just how important your jaw is? It's such a complex system with a ton of moving parts. Your jaw bone doesn't just move up and down for no reason; it's an intricate system of bones working in conjunction with other bones to ensure that everything is working properly. Unfortunately, there are patients out there who have jaws that don't operate properly and can leave them reeling in pain. This pain could be the result of years of dealing with a misaligned jaw. Improper bites are also a result of a misaligned jaw, and can have major effects on your dental health. Our office in Houston, TX houses two of the top jaw surgeons in the area and offers state-of-the-art treatment to get you the smile you've always wanted. Are you ready to rid yourself of jaw pain once and for all? Our experts are ready to spring into action!

Corrective Jaw Surgery 101
Sometimes, the upper and lower jaws of the teeth can become misaligned. Hey, it happens. Not everyone is perfect. Restoring its function is what we're worried about most, because if it isn't functioning properly then no other problems can be corrected until the functionality is restored. When corrective jaw surgery is completed, the usual result is a major enhancement in your appearance. Simple tasks like speaking, chewing, breathing and more can be made easy again. Most people often forget how important the jaw is in your everyday habits.
There are several reasons for why patients choose to have corrective jaw surgery:
Headaches stemming from chronic jaw pain
An open bite
Facial injury
Defect at birth
Chewing/biting difficulties
Swallowing difficulties
Sleep apnea
Protruding jaw
Receding chin
These aren't all of them, but most. The only way to know for sure is by seeing Dr. Koo or Dr. Weil. They'll know whether or not the procedure is needed. If it is, they'll sit with you to discuss all of your options before undergoing treatment. The days of living in pain are over once you come to our office.
See Us To Alleviate The Jaw Pain
Our office is ready to treat you in Houston, TX. We have the tools, team and talent to restore your jaw back to its normal functionality and comfort. You will soon reap all of the benefits of receiving this specialized treatment. We extend this service to our neighbors in Jersey Village, Mission Bend, Missouri City, Sugar Land, Pasadena and beyond.