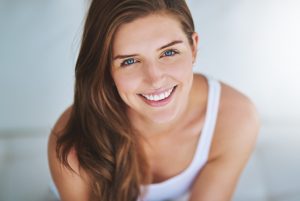 Visiting the dentist or oral surgeon isn't the best part of anyone's year, but it doesn't have to be a thing to fear or dread. Patients of Houston oral surgeon Dr. Koo and Dr. Weil know that oral surgery isn't a bad thing at all — and when it improves your health, it's actually something you can look forward to. Learn more about dental fears and what you can expect from Piney Point Oral and Maxillofacial Surgery today.
Most Common Oral Surgery Fears
You're not the only one whose stomach clenches when you think of being "put under," or whose heart starts pounding at the sight of surgical instruments. The truth is, looking your fear in the face is the first step to overcoming it and approaching your upcoming procedure with nerves of steel.
Fear of anesthesia: People undergoing any type of procedure may be nervous about being put under sedation or anesthesia. If the thought of ceding control or being totally lights-out for an extended period of time puts your stomach in knots, it may help you to meet your anesthesiologist before your procedure. These professionals are highly educated and experienced in helping people glide through any type of surgery. Following your Houston oral surgeon's

pre-op instructions

closely will also help you take control of your procedure to make sure everything goes smoothly.

Fear of discomfort: If it's not the fear that you'll be "out" for a long time so much as anxiety that you won't be out the

entire

time, we advise talking to your anesthesiologist or oral surgeons in Houston about your concern beforehand. We will carefully monitor your vital signs and anesthesia throughout your treatment. IV sedation/anesthesia is easily adjusted throughout your procedure to help you receive the precise dosage you need. A thorough conversation in which you have all of your questions answered is a great way to enter into your procedure free from worry or stress.

Fear that the procedure won't be successful: Discuss the details of your procedure with your Houston oral surgeons to understand why it's the chosen method of fixing your issue. Ask about success rates, alternative treatments, and what might happen if you decided to forgo the procedure. Your oral surgeon won't recommend a procedure that isn't beneficial to your oral or dental health — discuss the details to get a grasp on why you need it.
What to Expect From Your Oral Surgery
With the latest offerings in sedation dentistry, you won't feel a thing throughout your upcoming oral procedure — we promise. Your Houston oral surgeon offers local anesthesia, IV anesthesia/sedation, and general anesthesia to help you glide through any oral procedure. Discuss your options to understand which is best for your oral surgery.
Follow the pre-op instructions closely. Plan for someone to drive you home from your appointment, as you will likely remain groggy for the rest of the day. Dr. Koo will provide you with careful instructions for recovery, including instructions for eating, reducing swelling, managing pain, and how to clean your mouth and the treatment area. Make sure you follow these directions closely, and let us know if pain, swelling, or bleeding do not improve or worsen after several days.
Questions about a recent or upcoming oral surgery? We invite you to get in touch with your oral surgeons in Houston today.