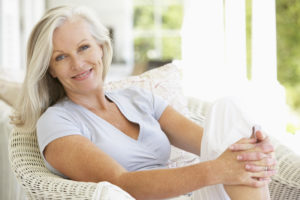 Oral cancer — maybe it's not something you think about very often, but regular screenings for the disease are absolutely vital for public health. Incidences of mouth cancer are increasing, and not just in older patients. More and more young, otherwise healthy people are undergoing oral cancer treatment every year.
So what does oral cancer look like? And what can you do to fight the disease? Your oral surgeon has the answers in this week's blog post.
What Are the Symptoms of Oral Cancer?
In the early stages of oral cancer, you may mistake your symptoms for something else. But if your symptoms last, make sure you visit your doctor for an oral cancer screening as soon as possible. Early detection helps boost the odds of successful treatment, says the Oral Cancer Foundation.
Some of the most common warning signs of oral cancer include:
A persistent lesion or sore in the mouth that does not heal after two weeks — the most common sign of oral cancer

Chronic pain in the mouth

Discoloration or a white or red patch in the mouth

A lump or bump in the mouth that does not go away

A sore throat, change in the tone of voice, or the sensation that something is caught in your throat

Numbness anywhere in the mouth

A change in symmetry inside the mouth or in the face

Swelling

Sudden weight loss
Oral Cancer Risk Factors
Risk factors for oral cancer include:
Tobacco use

Heavy alcohol consumption (especially combined with tobacco)

Significant UV exposure

Family history of cancer

Human papillomavirus (HPV)

Older age (although the average age of diagnosis is lowering with the spread of HPV)
What Happens In an Oral Cancer Assessment?
It's a good idea to get an oral cancer assessment every year — especially if you are at a higher risk of the disease.
An oral cancer screening doesn't take long, and it can be completed at the same time as a general checkup and cleaning at your dentist's office. Your oral surgeon can also perform an oral cancer screening.
During the exam, you and the doctor will discuss your oral health and any changes you may have noticed lately. The screening itself is a visual and tactile examination. Your doctor is looking for lesions, lumps, bumps, and any other irregularities that could indicate oral cancer.
If a suspicious area is found during an oral cancer screening, your doctor will advise you on next steps. You may need a biopsy of the tissue, or a simple follow-up appointment in a couple of weeks to see if the area has improved.
About the Author(s)
Dr. Steve L. Koo and Dr. Thomas M. Weil are the trusted source of oral and maxillofacial surgery services for the greater Houston area. They are committed to lowering rates of oral cancer deaths in Texas through patient education and frequent screenings. To learn more about oral cancer or to schedule an assessment of your own, you are invited to contact Point Point Oral and Maxillofacial Surgery at (713) 783-5560.