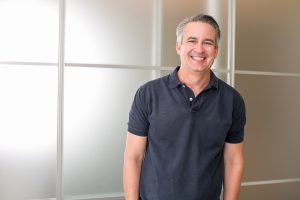 If you feel like your facial skin could use a little rejuvenation, Botox may help. This treatment is commonly used to reduce the appearance of fine lines and wrinkles in the eye region. However, the Food and Drug Administration (FDA) has not approved its use under the eyes in the United States. Keep reading to learn more about what Botox can and can't do, as well as some ways to reduce the appearance of dark circles or bags naturally.
Applications of Botox
Botox can be used for cosmetic purposes around the eyes to remove crows feet and smile/frown lines, between the eyebrows for the lines we call parentheses, and to remove horizontal lines in the forehead. With so many applications in the eye zone, it seems only natural that you would be able to get in under the eyes, too, to improve the appearance of the lines that can appear here. However, little research has been done into the effectiveness of Botox used in this region, which is why this specific use has not yet gained approval from the FDA. Botox under the eyes remains an off-label use of the product.
In addition to cosmetic uses, Botox has also been reported to help in a number of medical applications, including eye twitching, overactive bladder, migraines, and more. You will need to visit a dentist or doctor who specializes in these particular applications to benefit from medical Botox.
Reducing Bags and Lines Naturally
There is a chance that Botox could improve the appearance of undereye bags and dark circles, but until this gains FDA approval, you will run a risk seeking this treatment. There are natural ways to improve the appearance of this zone in the meantime.
Try:
Getting more sleep to reduce the amount of fluid that builds up under the eyes

Applying a cool washcloth to the undereye zone to calm inflammation

Avoid rubbing your eyes, which can burst blood vessels and make dark circles appear

Talk to your doctor about what is causing your undereye bags or dark circles
Botox is a wonderful way to improve the appearance of the skin around the eyes, but this does not yet include directly under them. To learn more about Botox or how it can improve your overall appearance, get in touch with a specialist in Botox and Houston oral surgery this month. It's a worthwhile investment for more youthful, attractive skin.
Meet the Practice
Piney Point Oral and Maxillofacial Surgery offers cosmetic Botox treatments for patients who are interested in improving the appearance of their facial skin. To learn more about this treatment or to schedule an appointment, do not hesitate to contact the office by calling your Houston oral surgeon today at 713-783-5560.