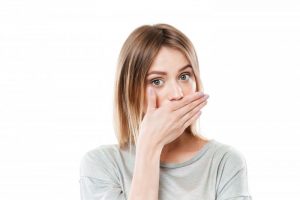 Did you know that dental implants are successful in over 95 percent of cases? This outstanding statistic is thanks to the skill and precision of the dentists who place and restore implants. Unfortunately, however, there are rare instances when dental implants fail. Here, we discuss some of the reasons why this happens and how your oral surgeon in Houston may be able to save your restored smile.
Insufficient Bone Structure
Oral surgeons in Houston are very careful to make sure a patient has adequate bone structure in their jaw to support implants. If someone's bone lacks the needed height or density, the surgeon may perform a bone graft to prepare the patient to receive their implants. Sometimes, though, a patient's bone may begin to deteriorate after the implants are placed, perhaps due to gum disease or other health problems. This can compromise the implants' base of support and lead to failure.
Infection
When you receive dental implants from your Houston oral surgeon, it is vital that you follow their instructions for maintaining your oral hygiene. Brushing, flossing, and rinsing with an antibacterial mouthwash can help prevent infection. If, despite your best efforts, an infection does occur, it could affect the tissues around the implants and ruin their base of support.
Tobacco Use
Tobacco limits the flow of oxygen throughout your body, which can slow down healing time after surgery. It may also contribute to poor oral hygiene and other issues that could lead to implant failure. If you smoke, the best way to prevent complications from your habit is to quit prior to your implant placement surgery.
Other Reasons for Implant Failure
There are a number of other reasons why implants may fail. For example:
A mistake on the part of the dentist who placed the implants may result in severe problems; this is rare, but the possibility underscores the importance of being choosy about whom you entrust with your procedure.
Systemic health problems, such as those that affect the immune system, can stop the body from forming a strong bond with implants.
Bruxism (teeth grinding) places extra stress on implants. This can cause them to shift and ultimately fail. The use of a nightguard may be able to prevent this problem.
Saving Implants in Distress
If you ever notice that an implant feels loose in your mouth or that there is swelling or pain in the gums around it, make an appointment with a skilled implant dentist right away. Your Houston oral surgeons will first evaluate the situation and try to determine the cause of the problem. Then, they'll analyze treatment options that may be able to salvage the implant. Surgery, antibiotics, and changes to your daily habits could all play a role in preserving your new smile.
Implants are the best tooth replacement method that modern dentistry has to offer, but they do come with certain risks. If you ever suspect that your new smile is in jeopardy, seek the help of an implant expert as soon as possible.
About the Author
Dr. Steve Koo is an experienced oral surgeon with special expertise in dental implants. If you are concerned about your implants, or you have any questions about how this treatment may be able to restore your smile, contact our office at 713-783-5560.