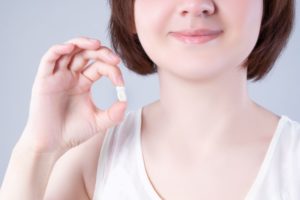 Have you recently learned that you need to have one or more teeth removed? That can be an intimidating prospect, especially if the extractions will be complex, as is often the case with wisdom teeth. How can you overcome a fear of tooth extractions and get through your procedure as easily as possible? Here are five helpful tips:
Understand the Reason for the Extraction
If you are afraid of tooth extractions, you might be inclined to question whether the procedure is really necessary. Feel free to ask your dentist why they believe no alternative treatments would be suitable; they will be happy to explain their reasoning to you.
You might discover that one of your teeth is severely decayed, does not have enough bone to support it, or is threatening the wellness of nearby teeth. Once you thoroughly understand the basis for your dentist's recommendations, you may feel more confident about moving forward.
Ask How Your Dentist Will Make You Comfortable
The vast majority of dental professionals are kind, empathetic people. They understand that their business depends on creating a positive, welcoming environment for patients. Therefore, they often go the extra mile to make tooth extractions as comfortable as possible.
For example, they will numb your mouth with a local anesthetic. That will block out pain signals. You may also be a candidate for sedation; various medications are available that can help you to relax throughout your surgery. After all is said and done, you might not even remember the procedure!
Ask for Support
Having a calm and supportive loved one by your side can be invaluable. Ask your friends and family if anyone is available to drive you to and from your appointment. Also, don't be shy about expressing your needs. While you are recovering, you might need someone to prepare some soft foods for you or take care of other household tasks.
Try to find friends who have a positive view of dental care; their perspective may help you to stay calm!
Listen to Music
You might find it beneficial to bring a pair of headphones to your appointment. Beforehand, you could even prepare a playlist of songs that always makes you feel good. Plus, the music can help to block out some of the sounds of treatment that might make you feel anxious or uncomfortable.
Use Relaxation Techniques
For many people, a simple breathing exercise can be a powerful way to reduce anxiety. Try this:
Breathe in for four counts
Hold your breath for four counts
Exhale for six counts
This technique can slow your heart rate and help your muscles to release tension.
Tooth extractions can seem like a scary experience, but they are nothing to worry about! Use the above tips to manage your fear so you can get necessary care without too many negative feelings.
Meet the Practice
Piney Point OMS is home to three talented oral and maxillofacial surgeons. We often handle complex tooth extractions, including the removal of wisdom teeth. Multiple forms of sedation are available in our office. To learn more about us and our services, contact our office at 713-783-5560.