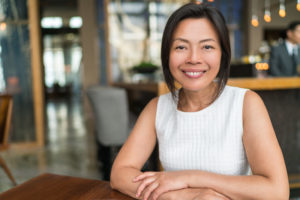 If you have a seriously infected or damaged tooth, your options for getting out of pain and back to good oral health may be root canal therapy vs. tooth extraction. Which option is best? 9 times out of 10, the answer is definitely the former. Keep reading to find out why it's wise to choose root canal therapy, also known as endodontic therapy, whenever possible.
When Can a Tooth Be Saved?
To determine whether or not root canal or extraction is the best option for your smile, your dentist will first decide if the affected tooth is still salvageable. The general rule of conservative dentistry is that we always want to keep your natural teeth in your smile whenever possible. Root canal therapy rescues damaged teeth from extraction, so you can keep more of your natural smile intact.
Root canal is recommended for a tooth when its interior — or pulp — has been affected, but the tooth is still able to function properly in the smile. The procedure involves cleaning out the diseased tissue, refilling its interior with a biocompatible material, and applying a strengthening restoration on top.
If the tooth cannot be saved, though, an extraction is unavoidable.This is often the case for decay that's too large for a filling, or for a severely cracked or broken tooth.
Benefits of Root Canal Therapy vs. Extraction
The benefits of undergoing root canal instead of extraction whenever possible are significant. Some of the most obvious advantages include…
Keeps more of your natural smile intact

Restores your ability to bite and chew without pain

Prevents jawbone degeneration and other

side effects

of missing teeth

Root canal treatments have a high success rate

Root canal therapy is pain-free with options in anesthesia and sedation
What to Expect During Root Canal
If a root canal is possible, come visit the team at Piney Point OMS and rejoice. The procedure has developed a reputation of being painful or something to dread, but it's actually a breeze when performed by an oral surgeon. First, we will numb the jaw to remove all feeling from the treatment site. Sedation options are also available to help you really relax. Then, Dr. Koo or Dr. Weil will open the tooth and suck out all diseased tissue using special tools. After the interior of the tooth is reshaped, measured, and cleaned to make sure no bacteria is left behind, a biocompatible material known as gutta percha fills it up.
Most root canals are carried out over the course of two or three visits to your dentist. After the major work is done, we may apply a temporary restoration and send you home to allow the tooth to heal. If so, we will schedule a time for you to return so we can apply a sturdy crown to the tooth. After the final restoration has taken place, we'll give you postop instructions — and you're on the road to recovery with a newly restored tooth!
Your oral surgeon also performs apicoectomy for failed root canals.
Need a Quality Restorative Solution?
If you have a severely aching, decayed, or injured tooth, don't wait for it to get better on its own. Instead, seek the restorative care you desperately need by getting in touch with an oral surgeon you can trust! Request an appointment at Piney Point Oral & Maxillofacial Surgery today.