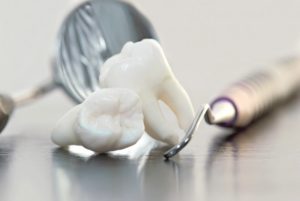 Has your dentist informed you that you should get your wisdom teeth removed? It can be easy to postpone the procedure, especially if you are not experiencing any unpleasant symptoms. After all, you may dislike the idea of setting time aside to heal from your surgery. But it is important that you comply with your dentist's recommendation. Plus, summer is a great time to get your wisdom teeth extracted. In this post, we'll discuss why that is the case.
It Is Easy to Take Time Off
If you are a student, you probably already have at least a few weeks (perhaps even a month or two) off of school during the summer. You can get your wisdom teeth removed and take it easy at home for a few days without worrying about falling behind on classwork or missing out on social activities at school.
If you have a full-time job, your boss is probably already expecting a lot of vacation requests this summer. If you also have some paid time off for medical and dental appointments, you might even be able to combine that with your vacation time so you will be able to both recover from your procedure and engage in some much-needed rest and relaxation.
Fresh Air and Sunlight Promote Healing
Research has found that patients who spend time outdoors while they are recovering from surgery or sickness tend to heal faster. They also require fewer painkillers and experience fewer complications. Since the weather is generally pretty good during this time of year, it presents a great opportunity to let nature play a role in your recovery.
Your Family Members May Be More Available
Many people enjoy reduced responsibilities in the summertime. For example, you and your spouse may not have to worry about driving your kids to and from school, while teens are free both from school and obligations like extracurricular activities. This means that your family members may have more time to help you out while you are on the mend. They can do things like pick up groceries, walk the dog, and keep the house clean.
Scheduling Your Appointment May Be Easier
Many people plan on leaving town this summer, especially since the COVID-19 pandemic seems to be winding down. That means that your oral surgeon may not be as busy as usual, making it more convenient for you to schedule your wisdom teeth extraction procedure at a time that works well with your schedule.
Have you been putting off your wisdom teeth extractions? Now is the perfect time to get this important procedure taken care of.
Meet the Practice
Drs. Steve Koo, Thomas Weil, and William Shepard are the skilled oral and maxillofacial surgeons in our office. They offer a range of specialized services, including comfortable and efficient wisdom teeth removal. If you have questions about what to expect from this procedure or you are ready to schedule it for yourself, contact the Piney Point OMS team at 713-783-5560.