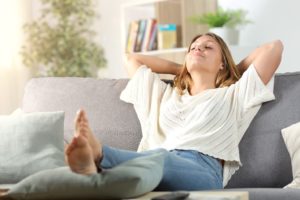 Dentists try to help patients retain all of their natural teeth for as long as possible. However, in some circumstances, one or more extractions become necessary. This may occur due to a variety of reasons, including advanced decay, impacted wisdom teeth, or the need to make room for orthodontic treatment. If you know you will soon need to get a tooth extracted, it is important that you prepare to care well for your mouth following your procedure. Here are some tips from an experienced oral surgeon in Houston to help you do just that.
Manage Bleeding and Swelling
Try to keep your gauze in place for at least three to four hours after your procedure. You can also apply ice to minimize swelling. However, be sure that you only apply ice for 10 minutes at a time. Leaving it on for longer than that could result in tissue damage.
Take Painkillers
Your oral surgeons in Houston might prescribe painkillers for you. Or, if you do not have a prescription, you can use over the counter medications. Be sure to carefully follow dosing instructions.
Rest
A surgical tooth extraction is a complex procedure, and it is likely to leave you feeling a little drained. Listen to your body and be sure to get enough rest. Most people take an entire day to relax, then limit their activity for a week or so. When you're sleeping, prop your head up on pillows because lying flat could prolong healing.
Keep Up with Your Oral Hygiene
You should continue to brush and floss your teeth after an extraction. However, you should not touch the extraction site until after adequate healing has occurred. Your Houston oral surgeon may advise you to rinse your mouth with warm saltwater after the first 24 hours fight bacteria and promote healing.
Protect the Blood Clot
Soon after your extraction, a blood clot will form where your tooth once was. The clot's job is to protect the delicate tissues beneath it. If you accidently dislodge the blood clot, you could end up suffering from a painful complication known as dry socket. To protect the blood clot, you should take these precautions during the first 24 hours after your procedure:
Avoid smoking and chewing tobacco
Do not use a straw
Do not rinse or spit
Stick to eating soft foods, like yogurt, mashed potatoes, and applesauce
Contact Your Oral Surgeon if You Have Concerns
If you encounter any problems or have any questions during your recovery, don't hesitate to get in touch with your Houston oral surgeons. Let them know what is going on, and they will provide you with guidance to handle the situation.
Do you have an upcoming tooth extraction? The above tips can speed up your recovery and get you back to feeling like yourself as quickly as possible!
Meet Your Oral Surgeons
Drs. Steve L. Koo and Tom Weil lead the team of professionals at Piney Point Oral and Maxillofacial surgery. They have many decades of combined experience and provide a broad range of oral surgery services, including tooth extractions. To learn more about them and their practice, contact our team at 713-783-5560.