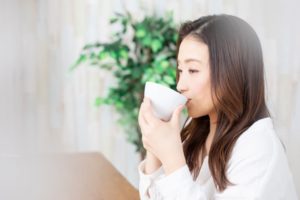 Wisdom tooth removal is a common type of oral surgery, and countless patients get through the entire experience every year without encountering any problems. You can join their ranks! If you have an upcoming wisdom tooth extraction procedure, applying the following tips will minimize your risk of postoperative complications and facilitate a speedy recovery.
Control Bleeding
Some bleeding is normal after wisdom tooth removal. You can control it by biting down firmly on some gauze (do not chew on the gauze because that could make bleeding worse). You can also try biting down on a moistened tea bag; the tannic acid in the tea encourages the formation of a blood clot.
Keep Swelling to a Minimum
Facial swelling is normal in the first few days after the surgery. Applying an ice pack to the side of the face for 10 – 20 minutes at a time can control and even prevent much of the swelling. You can begin the icing immediately after the surgery, even before you notice any significant swelling.
Eat Soft Foods
For the first 24 – 48 hours after your surgery, you should consume only liquids and extremely soft foods, such as yogurt and applesauce. Following that, you may graduate to more solid foods, including oatmeal, eggs, and toast. Be sure not to skip meals, and attempt to keep your protein intake high. Eating enough calories will help you feel better and promote a speedy recovery. Most patients are able to eat normally within 7 – 10 days after their procedure.
Pay Attention to Oral Hygiene
When you brush and floss, be sure to avoid your surgical sites. Rinsing with warm saltwater 5 – 6 times a day, beginning the day after your surgery, can help to keep your mouth clean and minimize the risk of infections. The saltwater also helps to calm inflammation.
Avoid Straws and Smoking
Smoking is always bad for oral health, but it is especially so following oral surgery. Cigarettes can slow down healing time, and the act of inhaling the smoke may dislodge the blood clots where your wisdom teeth were taken out. The suction action related to straws can also endanger your blood clots, so it is best to avoid them for a few days after your surgery.
Listen to Your Body
As your body heals from wisdom tooth extractions, you may feel less energetic than usual. Do not be afraid to take extra time to nap or watch some of your favorite movies. Remember that vigorous physical activity may slow down your recovery time.
Do you have an upcoming wisdom tooth removal surgery? The above tips can help you enjoy a quick and comfortable recovery.
Meet the Author
Dr. Steve Koo is a Diplomate of the American Board of Oral & Maxillofacial Surgery. He has many years of experience in his field. Along with Drs. Thomas Weil and William Shepard, he provides a range of oral surgery services, including wisdom tooth extractions. To learn more about our practice and how we may be able to serve you, contact us at 713-783-5560.