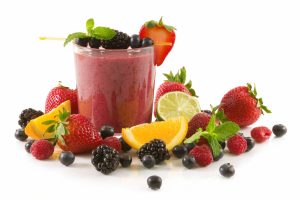 Most people will need to have one or more wisdom teeth extracted during adolescence or adulthood. It's not uncommon at all — but you may have to press "pause" on life for a few days when you need this procedure. During the preliminary appointments, your oral surgeon in Houston will talk you through the post-operative instructions to ensure you enjoy a speedy and comfortable recovery. One of these is a soft foods diet. What does that entail, exactly? We have a post-wisdom tooth extraction menu below!
Eating Well after Tooth Extraction
Doing a little prep-work ahead of your wisdom tooth removal will ensure that you can eat well (and comfortably) as you speed through recovery. Your Houston oral surgeon will remind you that it is important to eat a soft foods diet in the days following the procedure, as consuming anything that requires a lot of chewing or small pieces can disturb the treatment site. This may result in a dry socket, a painful occurrence that will require further treatment from your oral surgeon.
You don't have to sacrifice taste when you're temporarily limited to soft foods, either — meals can be nutritious and delicious at the same time! It helps to have some inspiration as you plan what to eat after wisdom tooth extraction.
Post-Oral Surgery Menu
Breakfast: Try yogurt, bananas, and blended fruit smoothies. Eggs are also perfect for a soft foods diet! Fruit juices will help you amp up the vitamin C.
Lunch: Blend up some vegetable purees, like broccoli, sweet potato, or carrot and serve with soft cheese for a tasty and nutritious mid-day meal. Avoid crusty bread.
Dinner: Eat white, boneless fish, mashed potatoes, and another helping of pureed soup. Treat yourself to pudding or ice cream for dessert!
Snacks and light meals: Fruit smoothies, sherbert, and yogurt are additional favorites for patients post-wisdom tooth extraction.
Bon Appetit!
You can still enjoy a balanced, nutritious diet — even if you are limited to soft foods in the days after your wisdom tooth extraction. Wait until you have regained all feeling in your mouth after surgery to eat anything to avoid biting down on a cheek or your tongue. And, make sure to skip the straw when you are relishing a smoothie or vegetable puree. This could disrupt the blood clot and result in a dry socket.
Do you have more ideas for what to eat as you heal after wisdom tooth extraction or any other oral surgery? Your Houston oral surgeons want to hear them! Please feel free to share recipes or thoughts the next time you come in!
Meet the Practice
Dr. Tom Weil and Dr. Steve Koo are the oral surgeons Houston trusts for wisdom tooth extraction and other vital procedures. Contact the office at 713-783-5560 to learn more about recovering from wisdom tooth extraction.